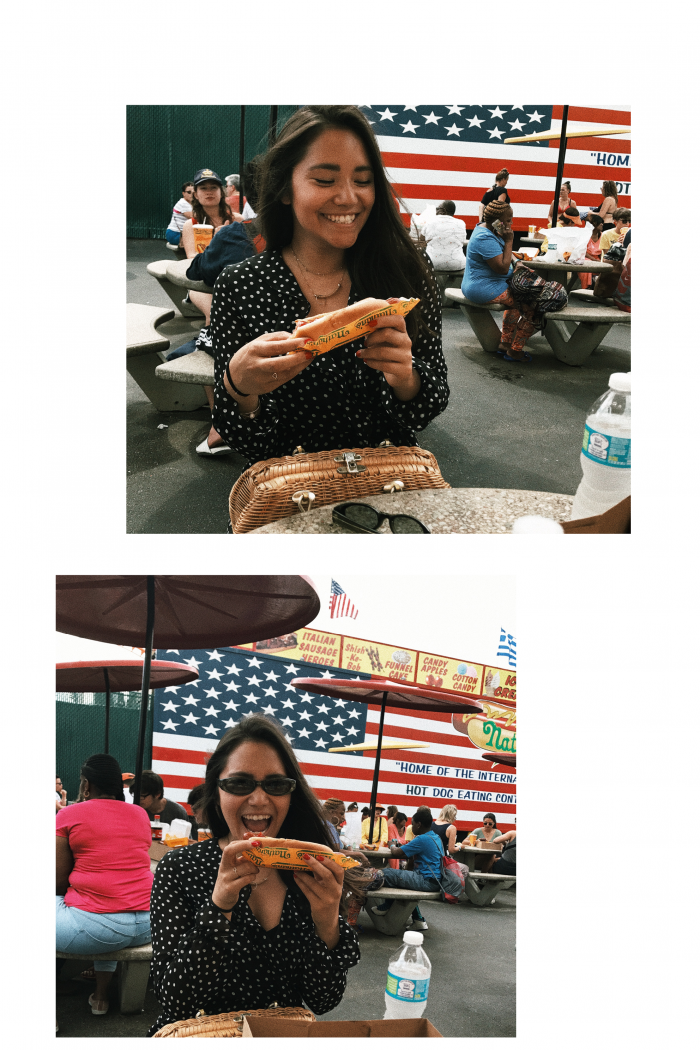 Brooklyn without Coney wouldn't be Brooklyn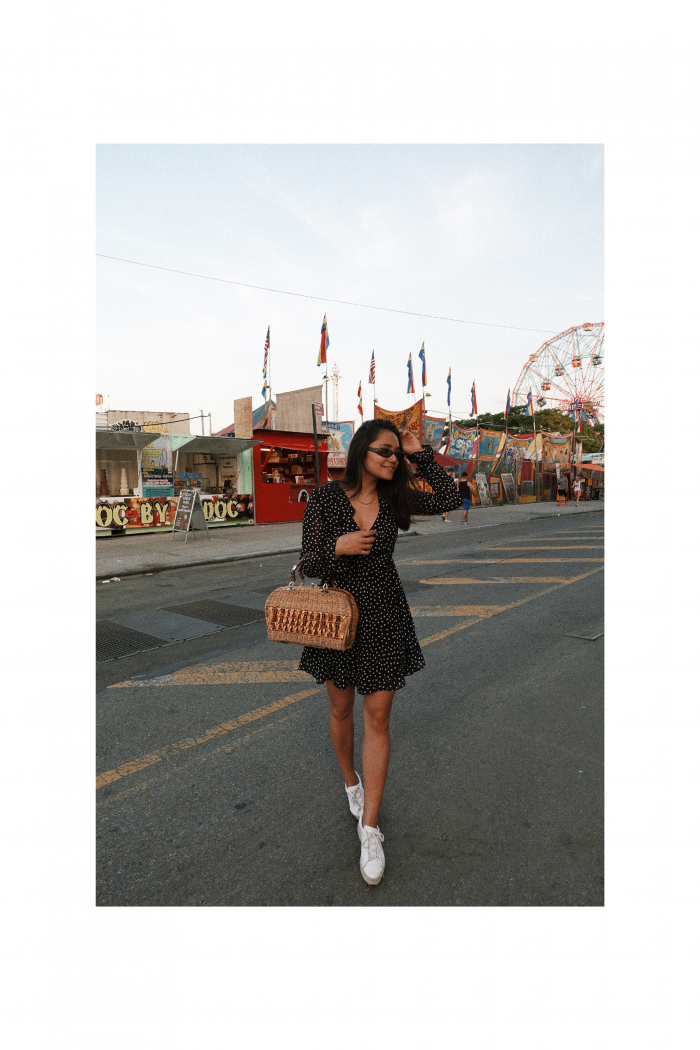 If you feel like New York is not really Merica, go to Coney Island and you'll see. Coney Island is located in Brooklyn by the sea where the attractions of the amusement park offer the best view of the beach and the city skyline. Coney Island is the place where Brooklynite would go on weekends to enjoy some hot dogs and roller coasters. Speaking of roller coasters, the 'Cyclone' which first opened in 1927 is still working…and believe me I've been on it and I was more than surprised by this old one – honestly, I freaked out. The sounds while you are riding literally scare you. I have a picture but I rather now share it though hahaha. 
Next, to that Nathan's famous hot dogs are so welcomed in between take off. Those hot dogs are known for the hot dog's competitions and so, and truly from Coney Island, and to me very American. If you're visiting the city and you wanna see something different from the city definitely go downtown to Coney Island it's worth seeing at least once in Summer :).
Outfit:
Sunnies: Vintage
Dress: H&M
Bag: Vintage
Sneakers: Adidas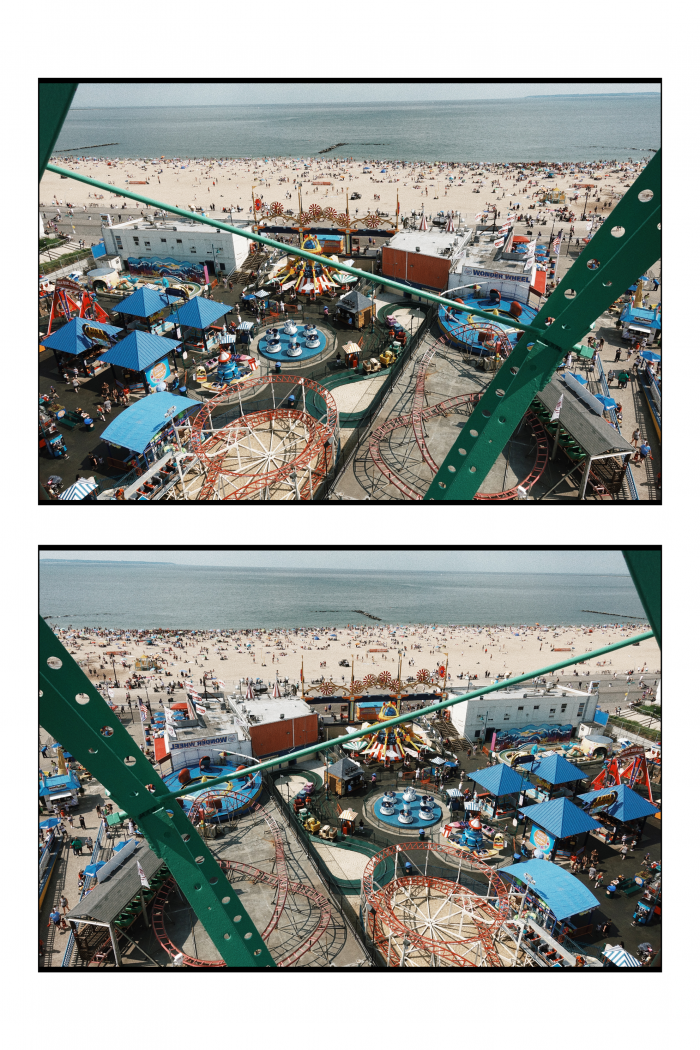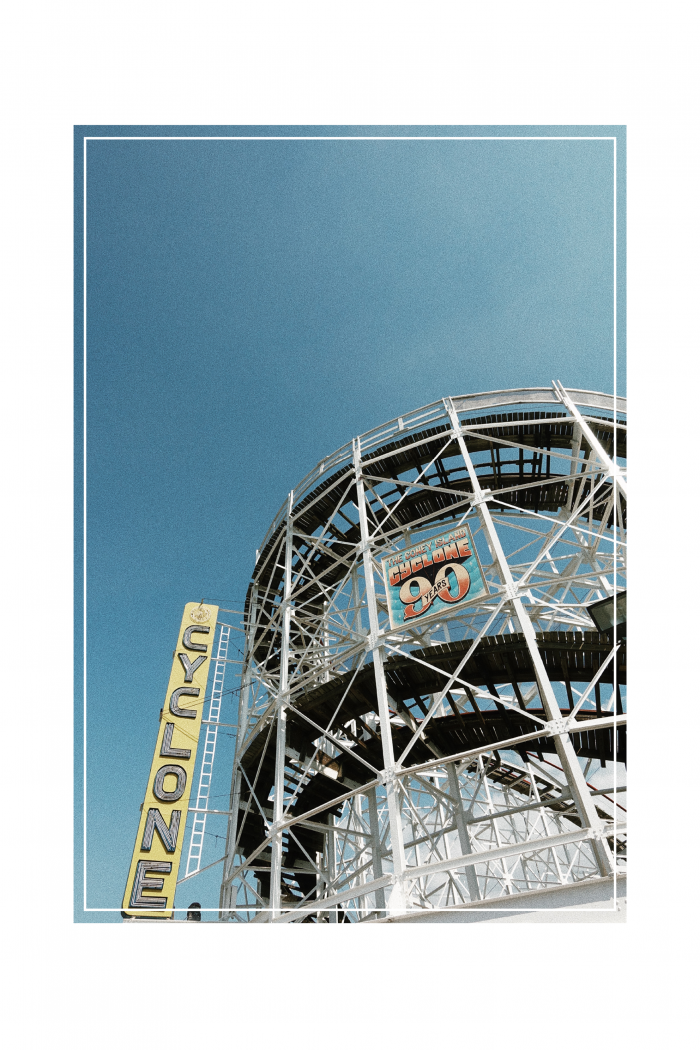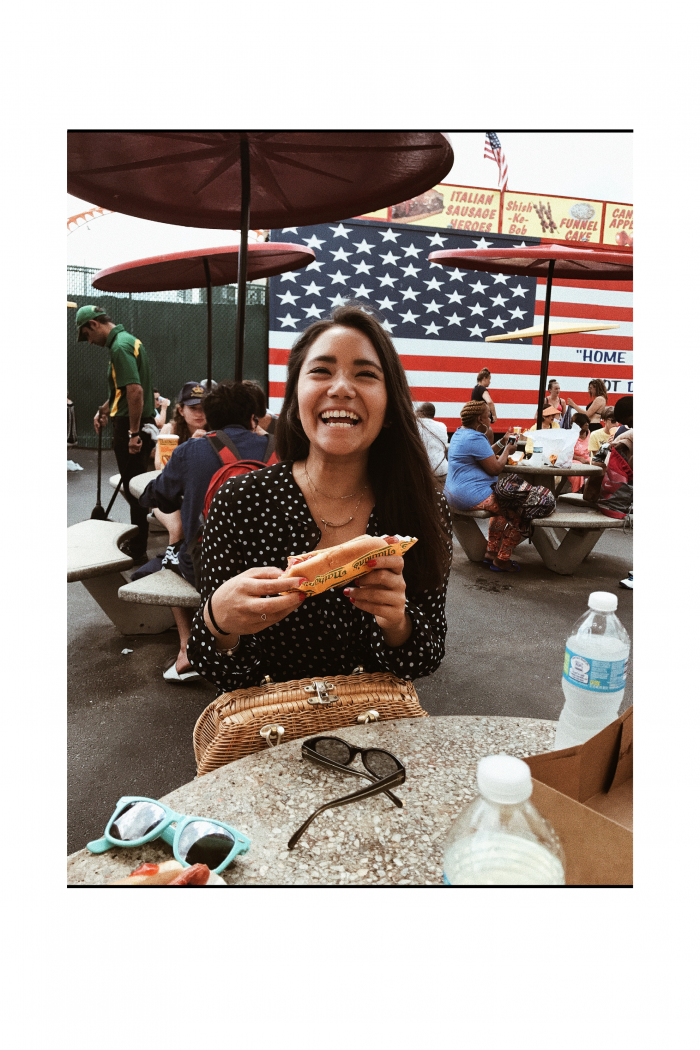 Xx,
Sarah
EnregistrerEnregistrer