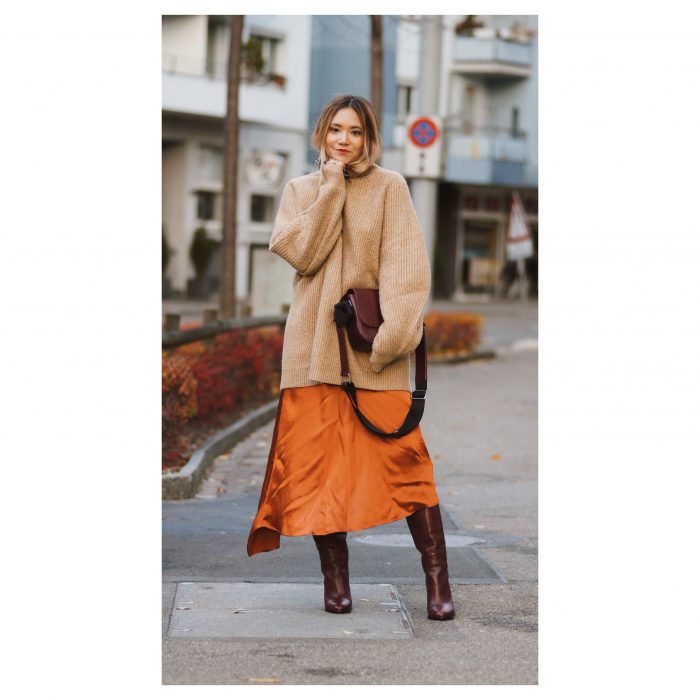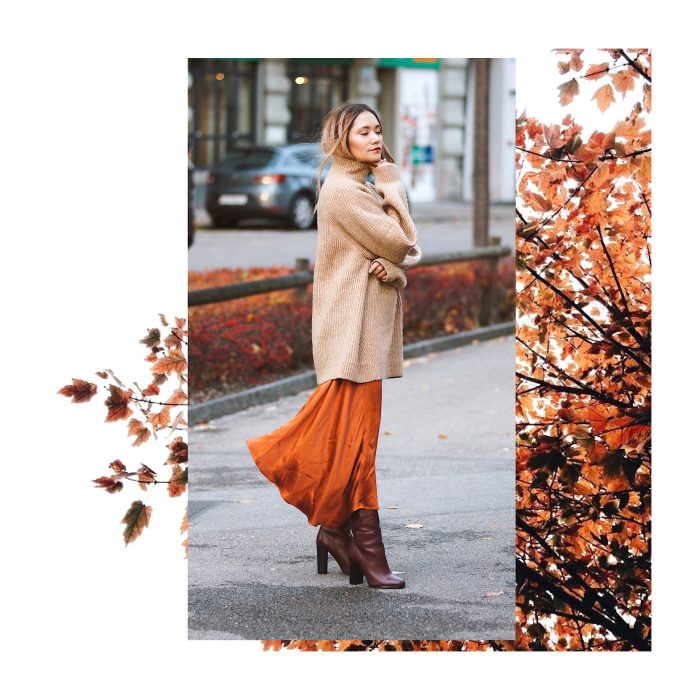 OMG! I have been super duper busy, and it's not over at all! I mean it is great! I only had 4 days of post-New York depression. No! I'm kidding, but you know this feeling when you come back from holidays and get back to your routine and then you're missing your holiday-life, now you see what I mean, right?
So, since I just moved in with Forti and we got our dream apartment in the best neighborhood in Zürich, I've been busy with the blog slash videos, the move, university stuff (or mostly commuting time) and keep on being social (at least a bit ;) haha). As I love love love fall season, I wanted to share with you an H&M look perfectly fitting autumnal colors, and mostly my (first) obsession with oversized turtlenecks. I'm so into large, cozy and hopefully warm knits. I've bought this amazing turtleneck and combined it with a copper silk skirt, both from H&M. I adore the look and feel of the pieces together.
My second obsession is hair within a (preferably) turtleneck with some hair strand which naturally goes out with the flow. I find it so chic! Also, my hair was perfectly coordinated with the look. Yes, I dyed my hair peach after the purple, and shared a pretty cool video on my youtube channel for those who haven't seen it yet ;).
Outfit:
Turtleneck: H&M
Skirt: H&M
Bag: HUGO
Coat: HUGO
Sunglasses: Vintage found in Emmaus Lausanne
Boots: HUGO
Pictures by Fortunat Lüthi
XX,
Sarah
EnregistrerEnregistrer