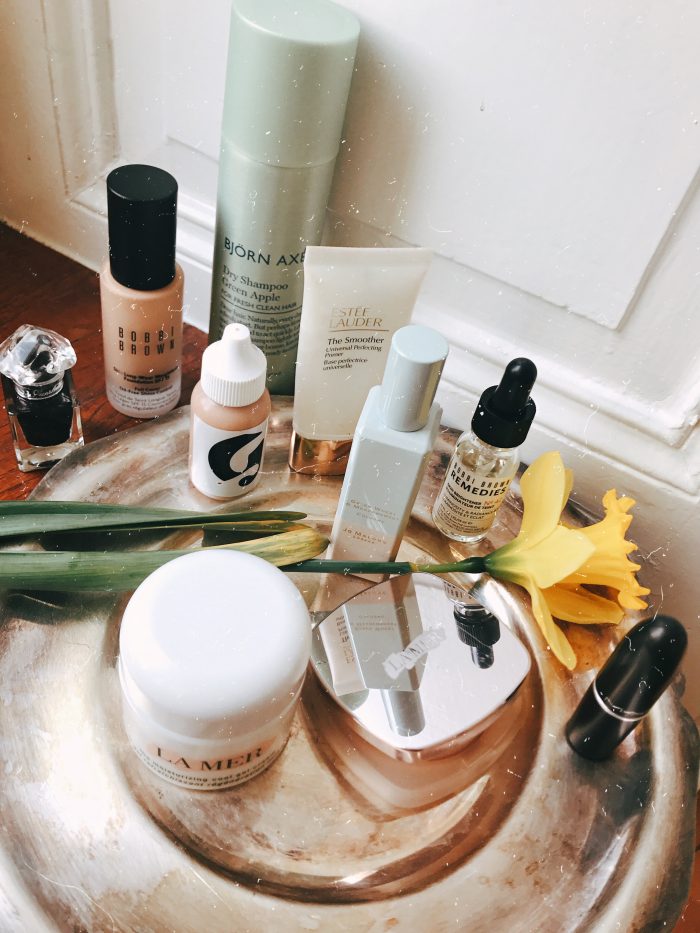 It's been a long time since I have posted. For those who don't know I've recently started videos more and more – let's be honest here, it's difficult but so interesting to explore! I love it while hating it at the same time – it's like directing the mini vision you have in your head and turn it into reality – however editing take quite some time.
Anyways, I am learning and I will keep on doing so as well as publishing this article. Beauty and skin care have taken a huge part into my daily life. I want to share here my (current) favorites. I put current in bracket cause I obviously am still obsessed with many that I have been using now for a long time – keep buying it, again and again.
In addition to making myself feel more confident and my skin looking good, I have novelties to share with you.
LA MER: The moisturizing – while writing this down I'm reflecting about the word itself and just think it's such an ugly one – which is quite funny since moisturizing your skin would eventually make your skin look good or better and in the end your face too…anyways, my newest recruit is the moisturizing cool gel cream from LA MER. Yes, you've heard it! I have particular anxiety when I start using skin care products from La Prairie or LA MER. All the products or foundation I've tried from these two brands, so far have been revealing the truth about their miracle agents, therefore, I am freaking out and hoping that I won't need them too much nor get addicted to them. And guess what… I love this new gel super duper rafraîchissant (refreshing) on my skin. Especially with these days temperatures lowering down to minus 5 to 10 degrees Celsius. The packaging is the most satisfying one ever made. The cream container made out of porcelain gives a feeling of freshness and cleanliness before any application. And then, comes the cream gel, which you don't need to panic because it does not seem like gel or jelly in the pot nor when it's applied. It's smooth, light and refreshing. The cream gets rapidly into the skin to hydrate it. You guess right – I love it! However, I will try to make an intelligent use out of it and not exceed my necessary amount of cream every day. While using it I realized a little movie how much this cream brings brightness, perfect for those grey and cold winter days in Zürich.
Jo Malone: One fragrance from the new Spring collection from Jo Malone, the English Field. Every Spring Jo Malone offers a collection of six fragrances, which can be combined or worn alone. This year, Jo Malone got inspiration from the countryside, more precisely from English fields. I chose the Green Wheat & Meadowsweet Cologne. In general, the packaging directly caught up my attention. Light, pastel matte colors, from Terre et Ciel. At the bottom part of each bottle, the texture of the flacon changes from smooth to a rough. This reminds me of a mix of brut ceramics with lots of poetry. I fell in love. The Green Wheat and Meadowsweet Cologne is fresh and a bit powdery yet – giving me the perfect vision of a field with a light breeze mixed with soil. It is, as usual, refined and tasteful – perfect pour les beaux jours! 
Björn Axén: I have never been a huge fan of dry shampoo..until I started dying and bleaching my hair six months ago. Yes, then, this is another story. I have started realizing how much water and shampoo were not helping my hair and I decided to use more of dry shampoo. To be transparent with you, my ultimate preferred dry shampoo has been a revelation over the summer from Elizabeth and James. I love it – however, ordering it from Amazon and ship it to Germany or France just annoys me too much. Anyways, since I've started using Björn Axén products I've never been disappointed. The fun packaging also makes me laugh every time I read a short caption to describe the product I'm using. For this Spring they have launched new products including a yummy dry shampoo "Green Apple". Fresh, light and fruity this dry shampoo is not only giving your hair a touch-up, but the perfume brings with it a fresh douceur of spring – loving, love! 
Glossier: Never gonna ever stop to love Glossier. I first discovered their products last Summer in NYC. I remember how much of excitement and expedition I was ready to test their products. Their communication, their products, their New Yorker showroom and the whole experience is worth 100%! I have been obsessed with the Perfecting skin tint as much as with their blush collection "Cloud Paint Dusk"! Their skin care cream are perfect so light and nourishing at the same time, to me and all I am waiting for is to get to the London Showroom to shop again! 
La Prairie: I have been using the serum from La Prairie for as long as I remember. As I wrote earlier, I am too afraid to get used to those products, cause obviously, they are expensive. So, I have been educating myself to use the minimum of the minimum in order to keep it as long as I will be able to. I also apply some of the serum for a special occasion and not on a daily base – maintain the cream and your budget! 
For the rest of the products, I'm constantly balancing between those and using tons of their products so these are my currently in use ones, from Estee Lauder, Bobbi Brown, MAC Cosmetics, and Guerlain.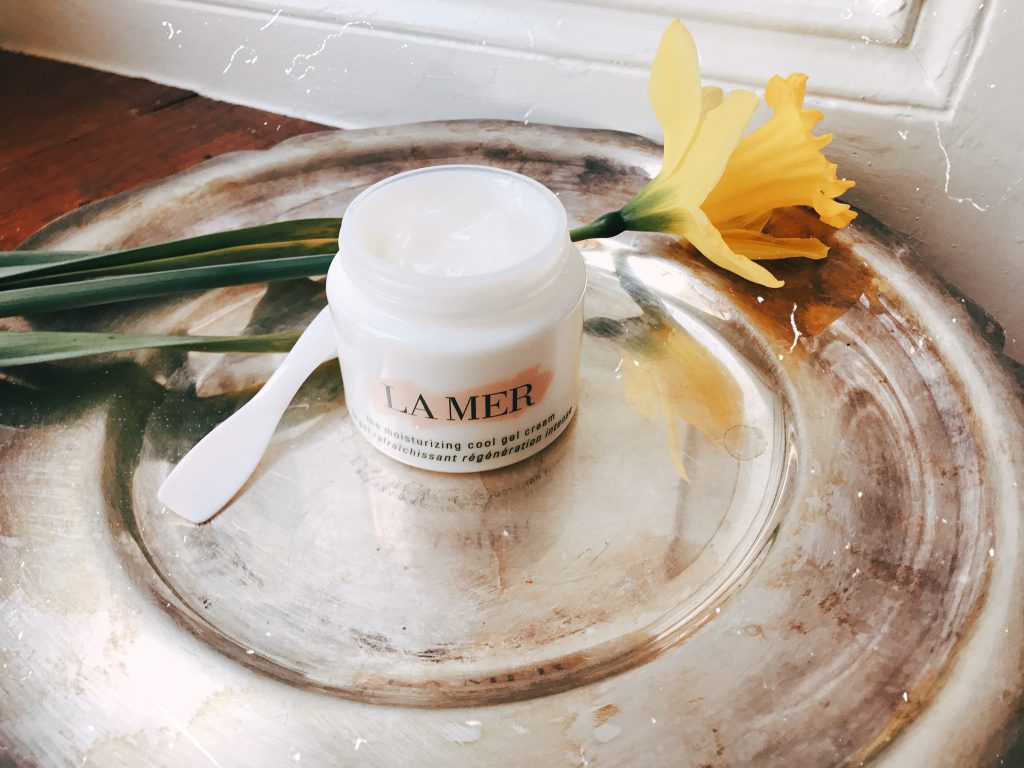 Thanks for reading!
Xx,
Sarah
EnregistrerEnregistrer
EnregistrerEnregistrer
EnregistrerEnregistrer