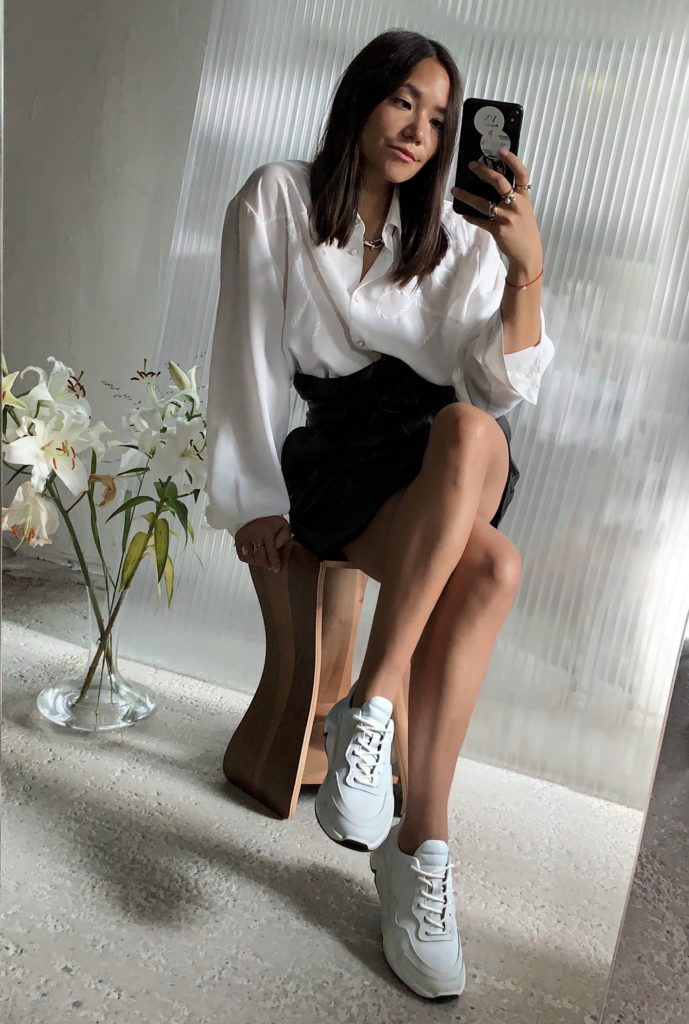 Ecco – Dan's know better designs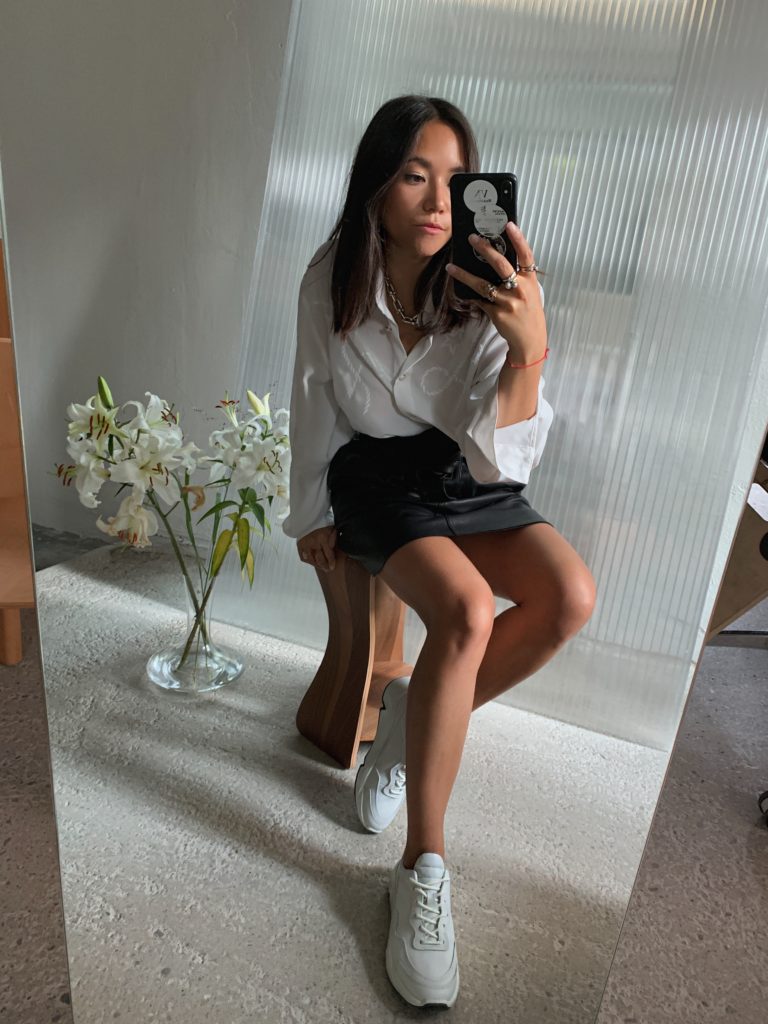 Always in the search for timeless designs, from statement pieces to vintage accessories. It seems like Denmark has it all, an aesthetic that works for any industry, from industrial design to fashion, architecture and food concept. Indeed, I just found my new pair of sneakers, sleek, modern and stylish. With a touch of minimalist design, away from any useless ornaments and not your typical-American-giant-sneaker brand, meet ECCO, the Danish pioneer in leather shoes.
The term "Chunky Sneaker" has been overly used in the past year, thanks to our dearest Demna or the cool kiddos from Eytys, and yet, we are not ready to let go. ECCO launched a lined so-called Chunky Sneaker, and I fell in love with their chunky model. Probably its Nordic appeal and good design. The shoes are clean and with a "je ne sais quoi" this time "danois" that works for me. The fun fact is, that I have never been to Denmark, yet everything I love should have brought me there for years now.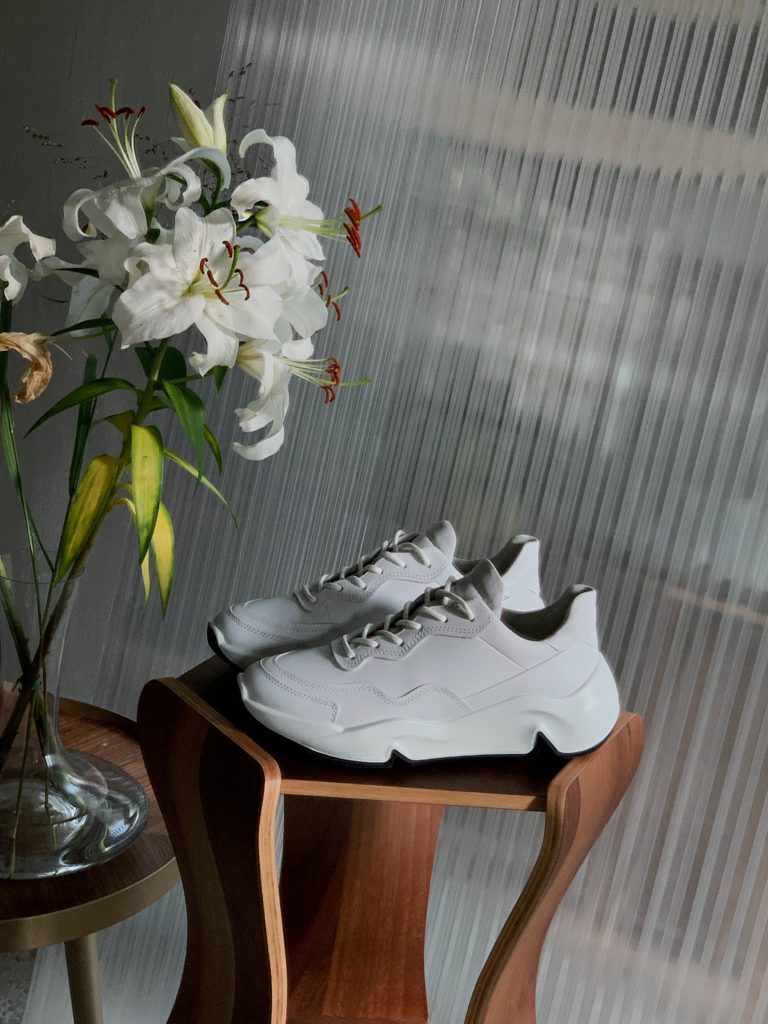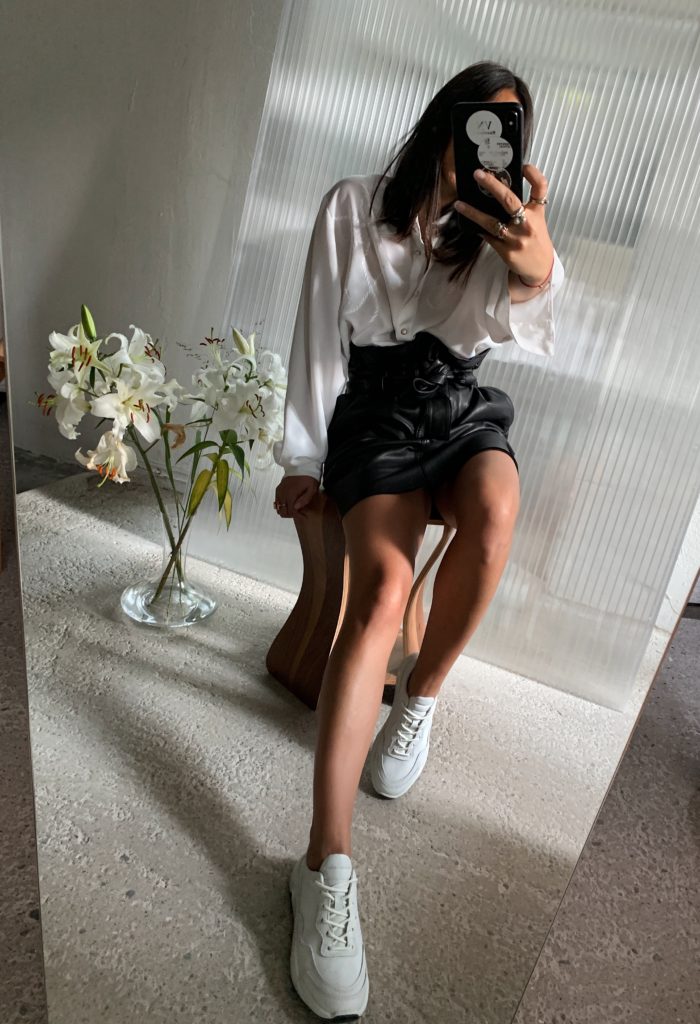 From a matte white leather to a big white sole and well sketches lines, these Chunky Sneaker W are on point, cute and give me a few centimeters too! The perfect white sneaker for any casual and dress-up occasions.
I feel like Dan's know better everything, they have the coolest attitude or seem like it, and you can feel it through their national brands and designers. I felt like these chunky sneakers deserved a cool and laid-back shooting, the kind of not complicated yet edgy that reminds you that you're cool, you know what I mean?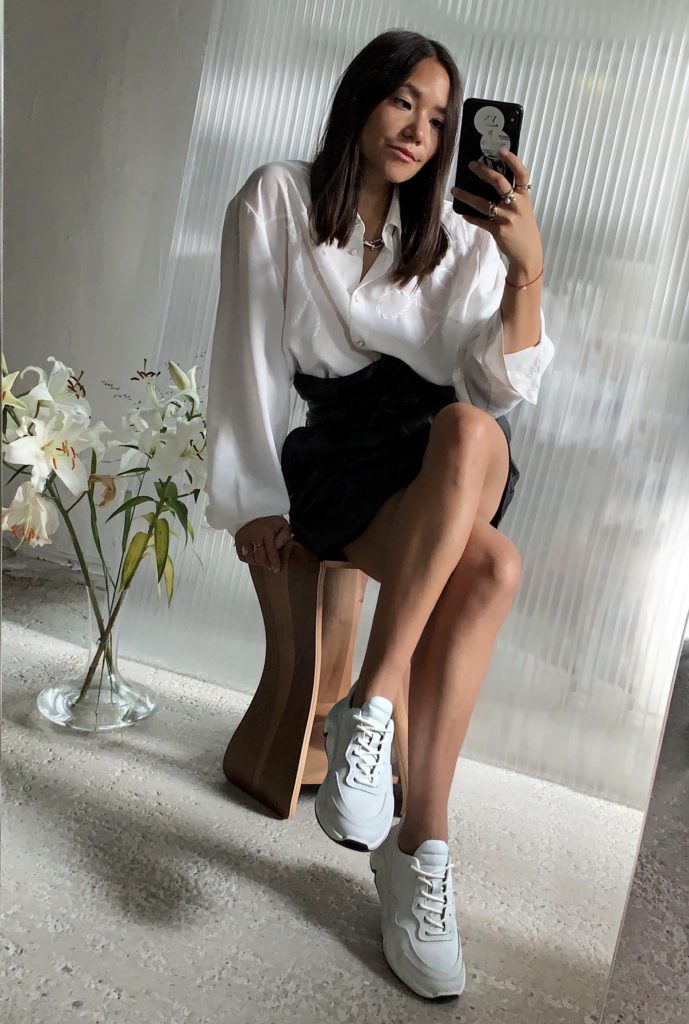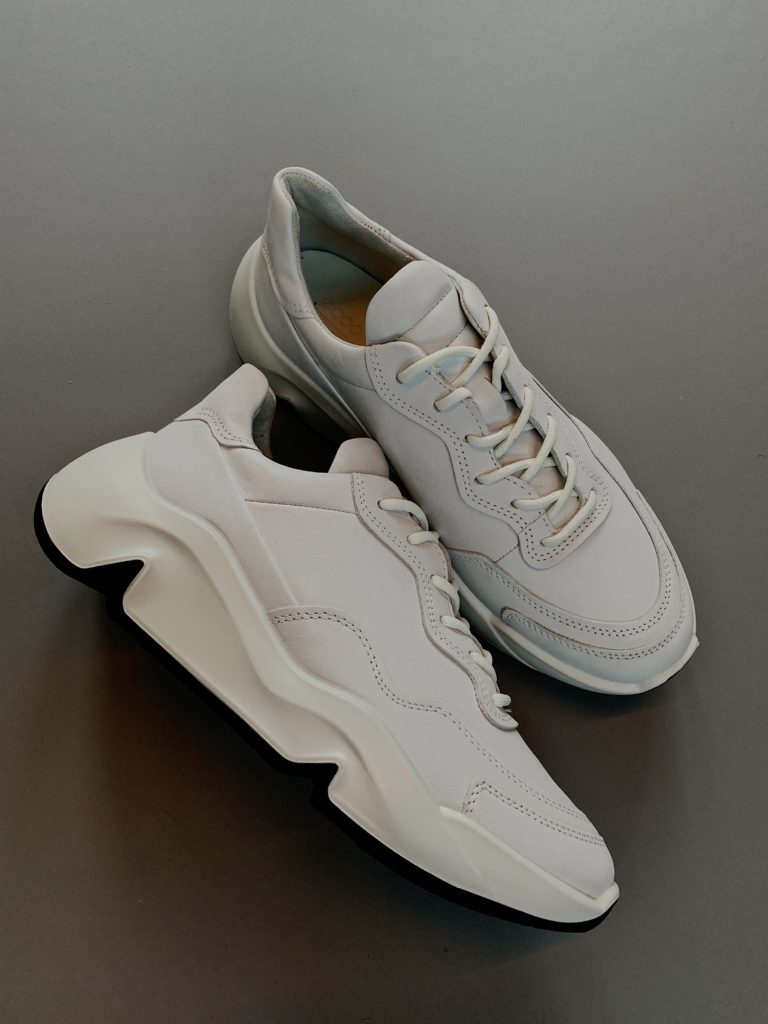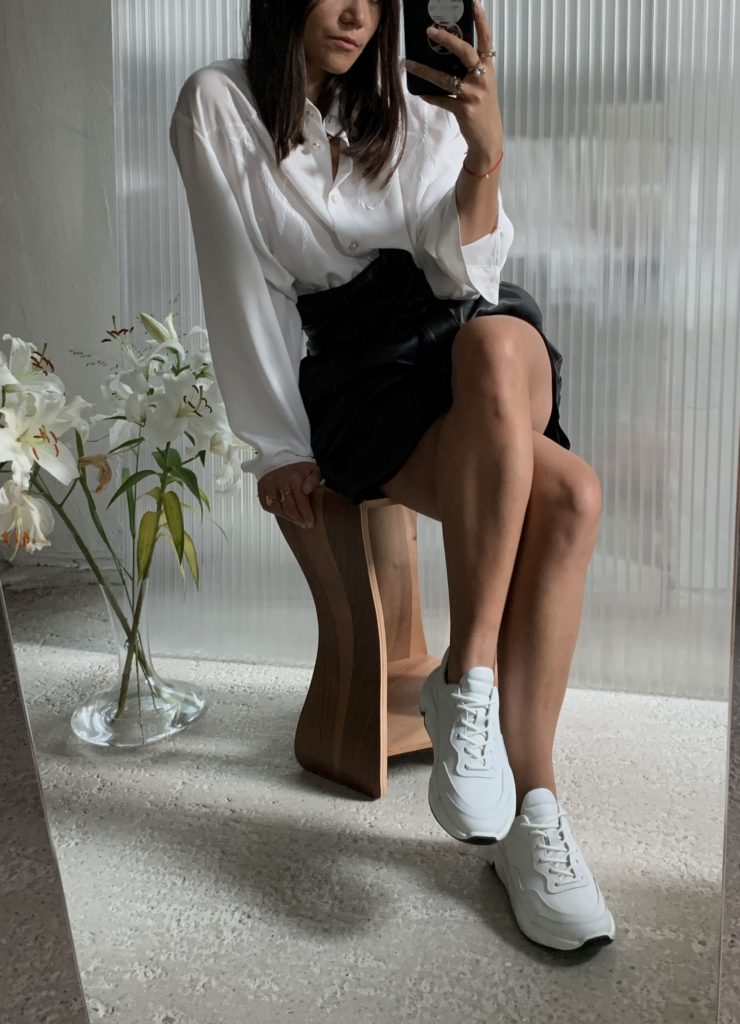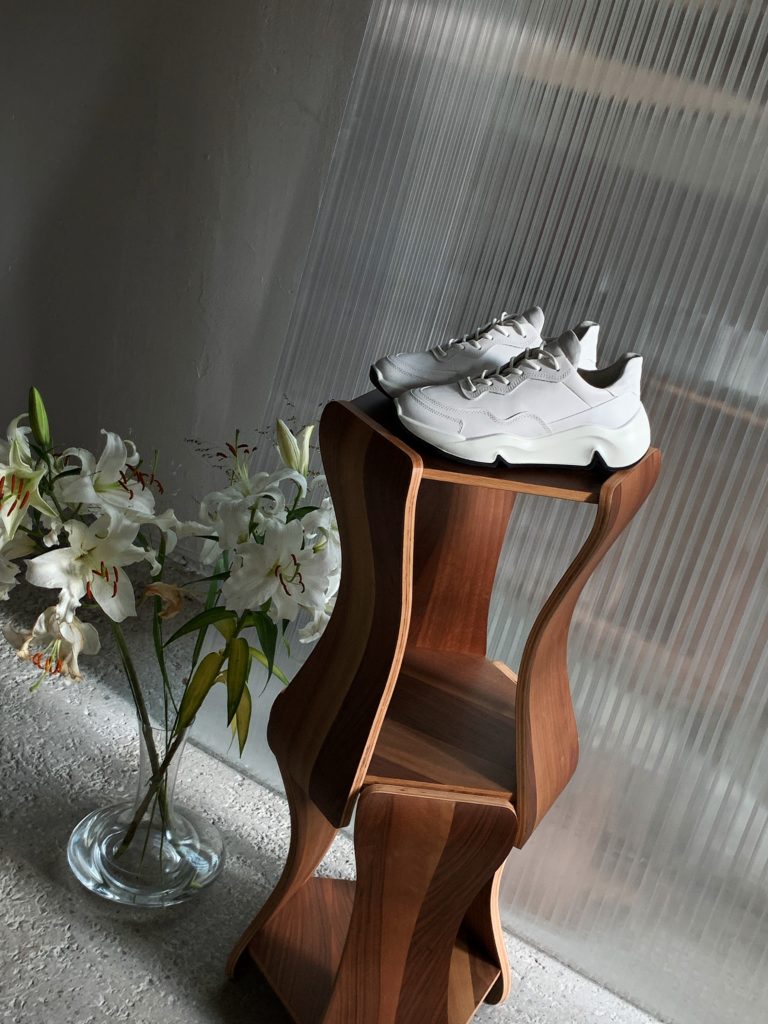 A classic black & white look: a vintage white blouse to loosen up the strict structure of the black leather skirt and the sneakers to contrast even more the look. A set-up very artsy-like bringing some wood into the scene for warmer material and beautiful lily flowers – classic and timeless too.
Thanks for reading!
Bisous
Sarah