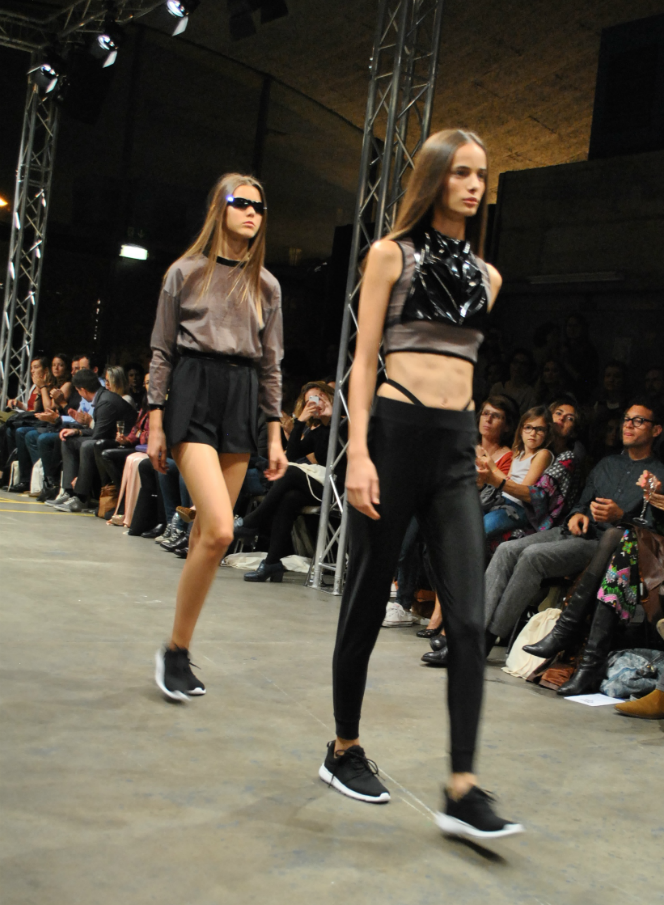 Mode Suisse – 6th Edition
Niria Frey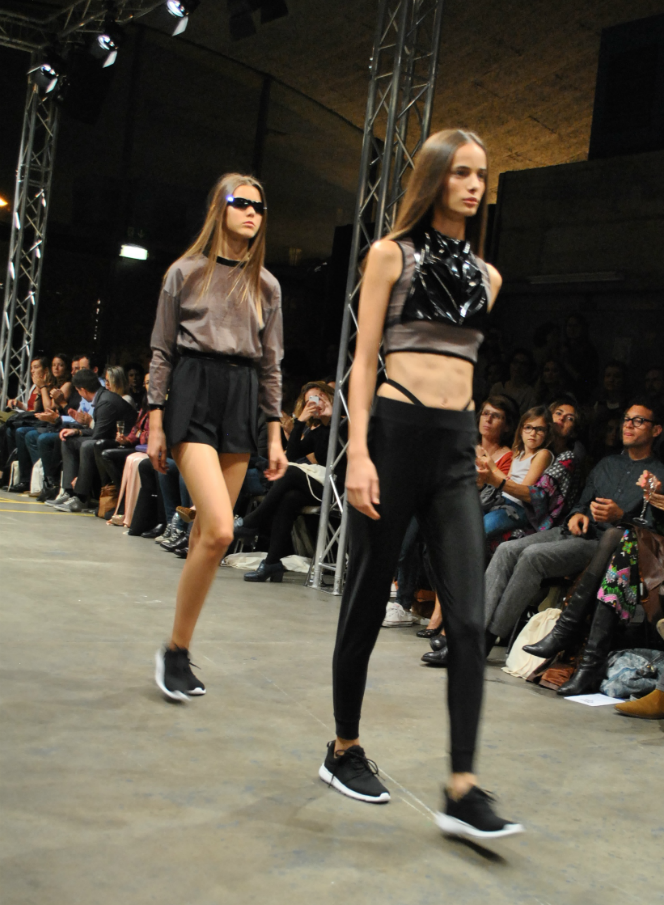 Niria Frey: a pretty dark collection reminding us to go for a
work out. 
A nice mix between a minimalist and sportive style.
Be ready for SS15
with crop tops and mini shorts! Totally in love!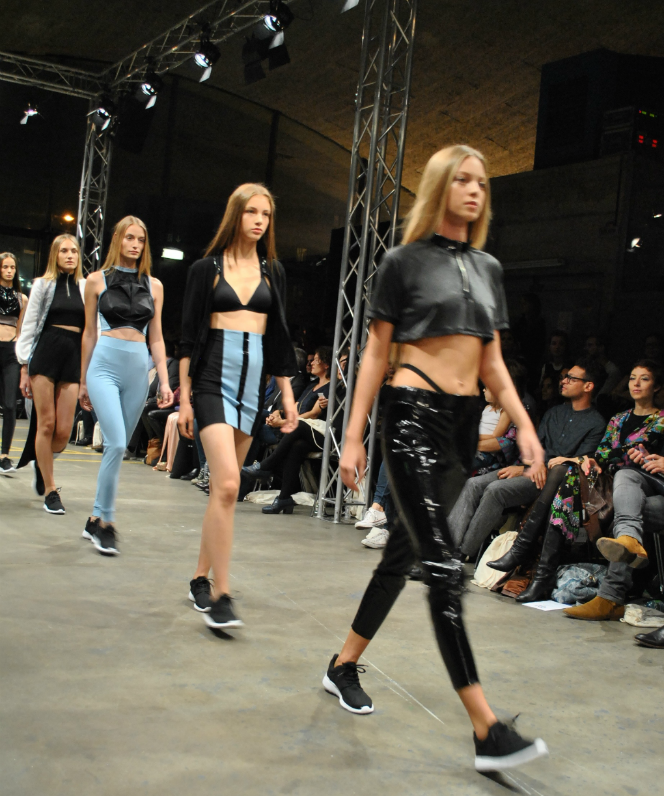 EnSoie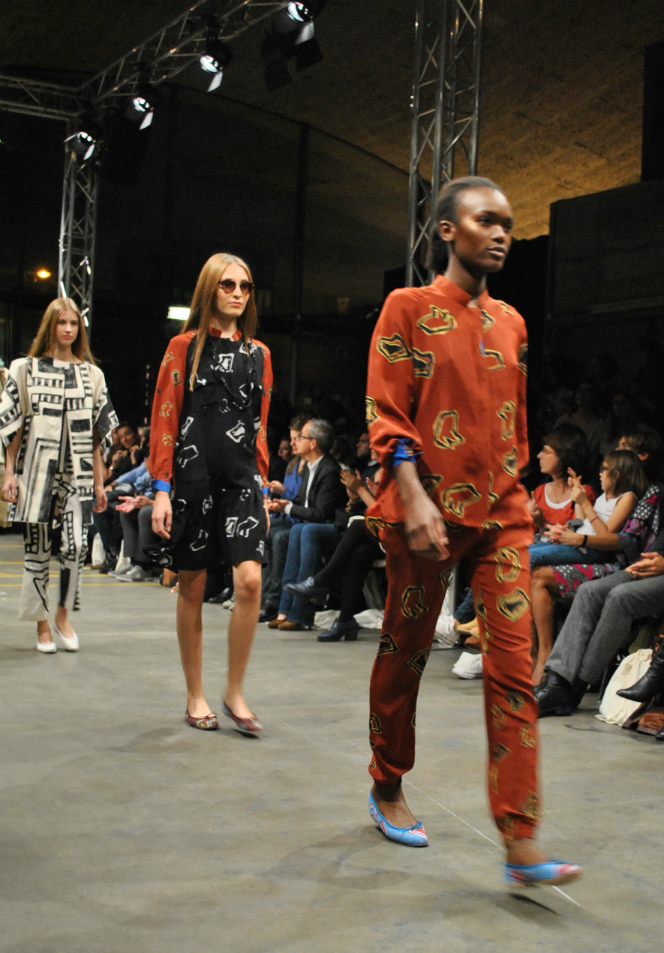 EnSoie: The
collection is lovely, the patterns are simply beautiful and colorful as
well. 
I have this huge crush on the short sleeve white
parka! Love iiit! 
Furthermore,
I got this feeling that I could stand up and just walk next to the models, you
go guurl!
HEAD School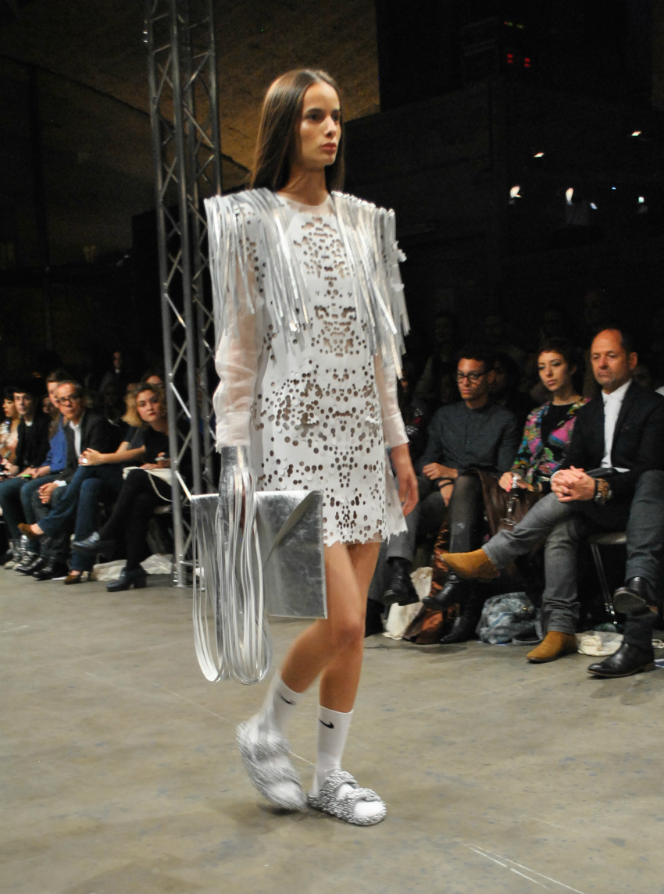 Head School: The students will never stop surprising
me! 
Really cool creations
and imagination! The metallic versus
white dress inspired me like crazy! 
They have been
playing with different fabrics and textiles, which makes their clothes really
extravagant and actually pretty cool!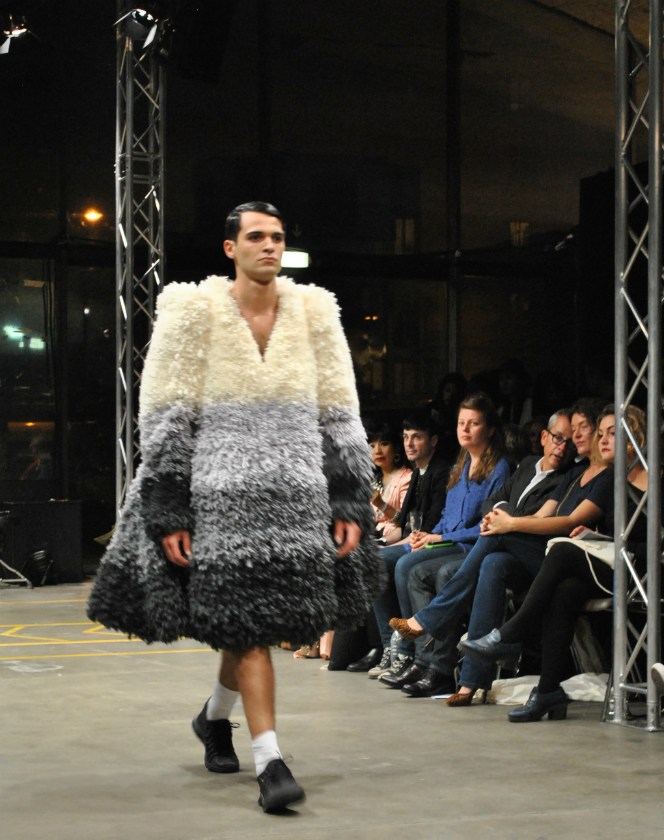 Lyn Lingerie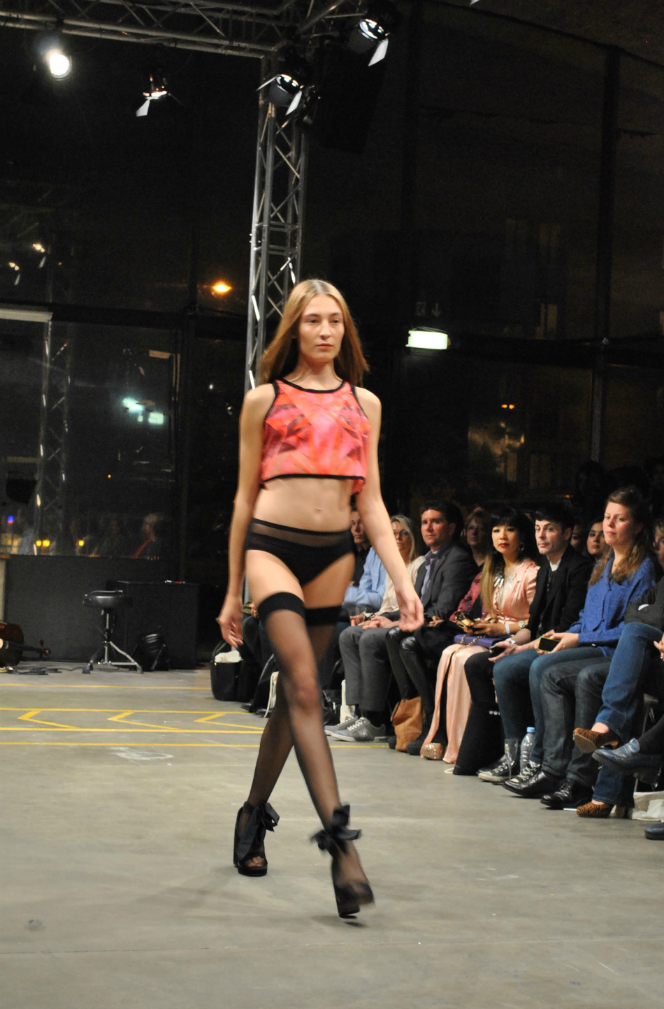 Lyn Lingerie: Wearing Lyn Lingerie is definitely a statement;
 a woman who's
incredibly attractive and self-confident for sure, but the comfort is required
as well!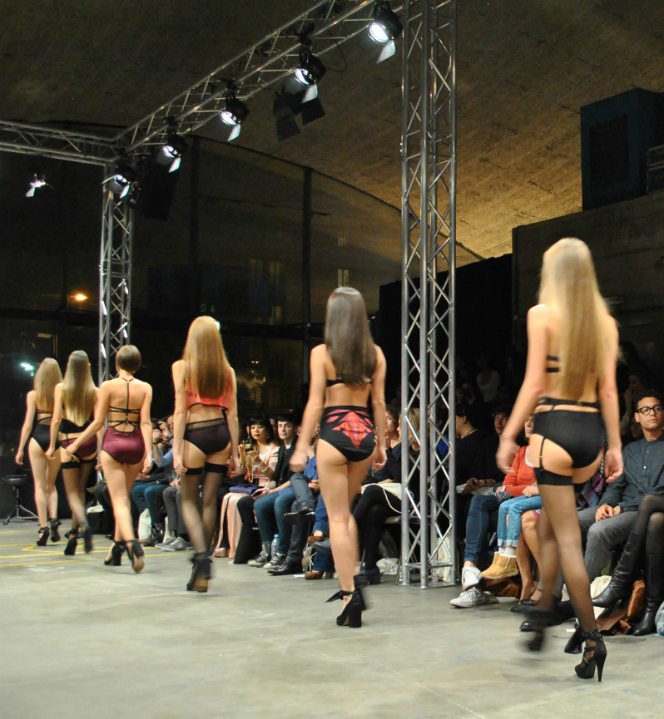 Huber Egloff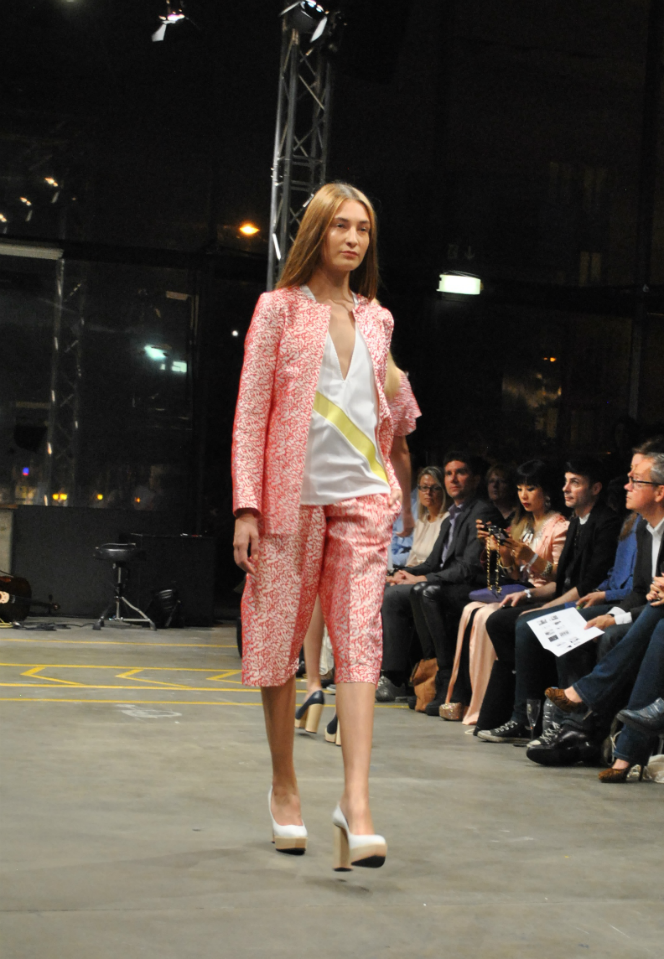 Huber Egloff: A feminine, colorful and modern collection is to
come. 
The cut are totally adapted to the fabric of each piece.
The
lightness of their clothes makes everything so natural when the models are
walking by!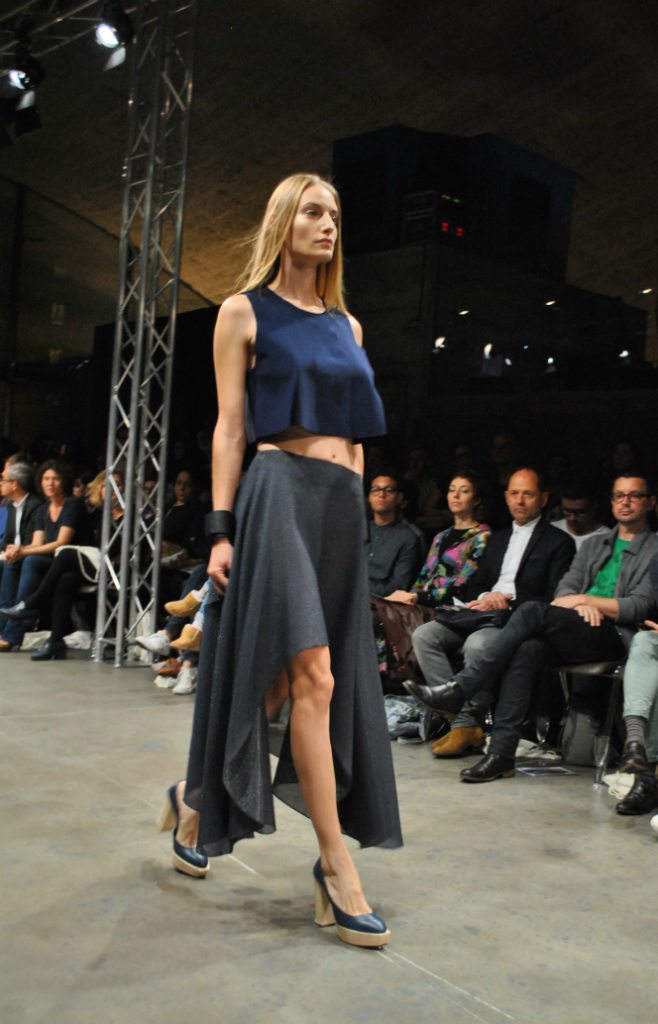 Adrian Reber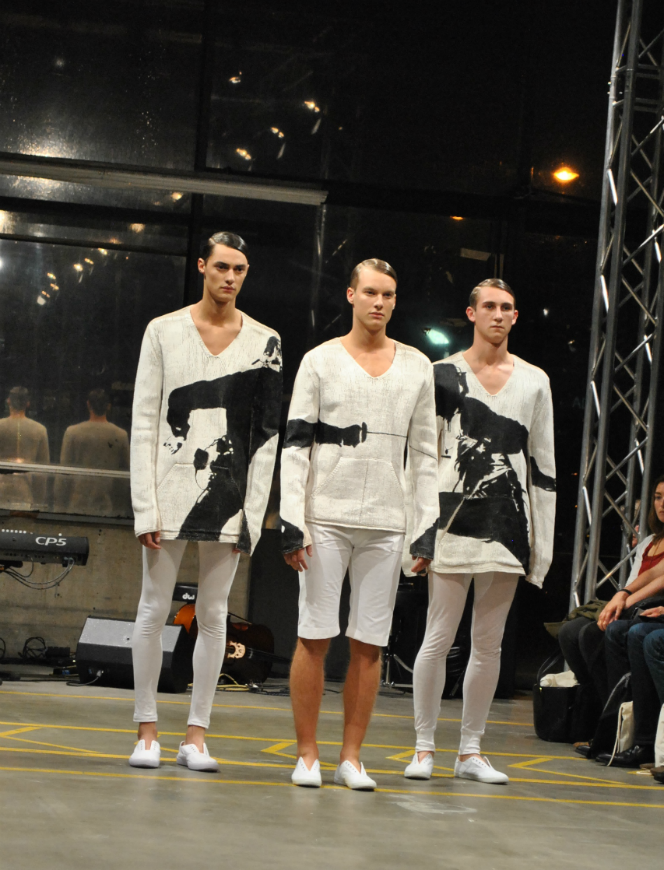 Adrien Reber: During the event, Adrian Reber won the Mercedes-Benz Prix Lily 2014. 
His collection is beautiful and very very white. I love these skinny leggings with long and large sweat. 
After the trend denim on denim, we discover at Adrian's collection SS15 white on white,
 but wait, with different fabrics and textures. J'adore!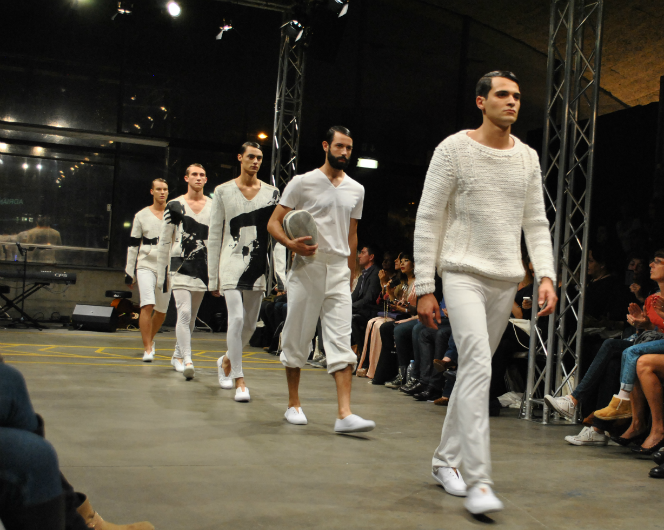 Sneek Peak, from Mode Suisse 6th Edition. It was in Geneva and as usual, it was a very pleasant evening. ModeSuisse happens twice a year, in Geneva and Zürich, for each season in order to show the new collection (Spring/Summer or Autumn/Winter) for the next one. During the different catwalks the swiss designer were presenting their collection SS15. Some designers were nominated for the MB Prix Lily 2014, which Adrian Reber won. The minimalism is au rendez-vous et ça me plaît beaucoup! I didn't post all the designers, so for further information, please refer to www.modesuisse.ch