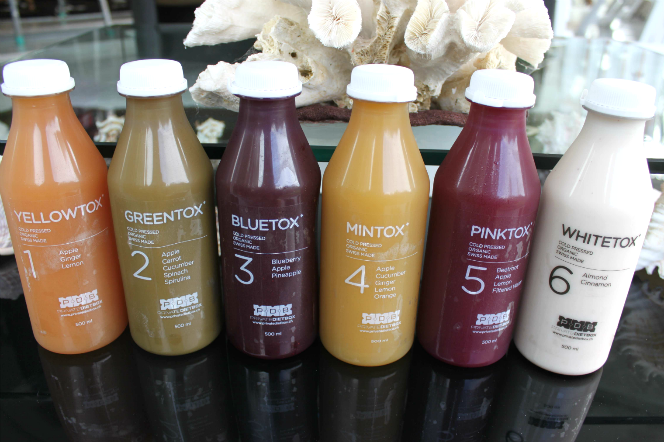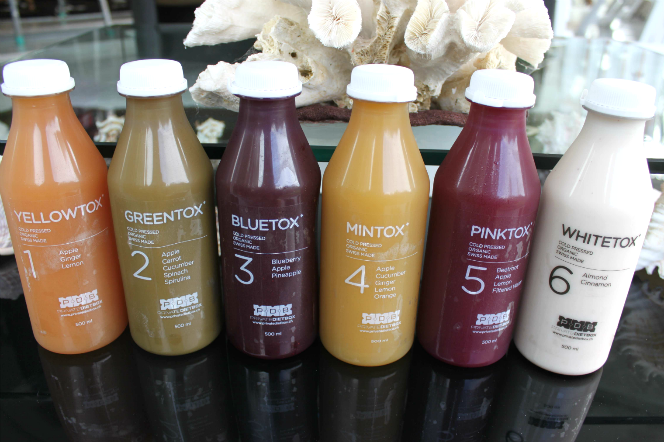 Last weekend I challenged myself in order to try a cure detox with cold pressed juices. I always wanted to try, but wasn't sure if I could handle it. There I was choosing the Start-Up, Private Dietbox, based in Geneva. As a food lover, it was kind of hard to picture myself away from any types of nutriment…ahahah!
During the first steps, I needed to get prepared; meaning, at least the 3 days before starting the cure, I had to go vegetarian, avoid alcohol, caffeinated drinks and reduce as much as I could my consummation of sugar, cheese (big drama for me), red meat and carbohydrates (pasta, white bread and bakery). I love eating, from fruits to cheese changing over to meat and any chocolate cakes.. opssi! The cure is made by six different juices – swiss made. They are cold pressed from various ingredients (vegetables and fruits). Each bottle is 500 ml, which is actually pretty big. I needed to drink these bottles and in addition to them, at least two litters of water and/or herbal tea. 
The First Day; I drunk the first juice around 8a.m. It was the perfect morning juice, mixed with apple, ginger and lemon. A goodie! I felt good and full – pretty big bottle. I love tea, so it was easy and much appreciated to drink a lot of them between the juices. I usually drunk the bottles with an interval of two hours, which is recommended, like this you normally won't feel hungry at all. The only thing missing was my little cappuccino in the morning. At the end of the day, it was really hard, cause I was invited to a friend's birthday, in other words, surrounded by cakes, cheese buffet and drinks. But I was well prepared (I took my juices with me) and as soon as I felt the envy of eating a tiny slice of cake I started drinking one of my bottle. 
The Second Day; Much easier – In the morning, I thought I would have felt hungry, but actually I wasn't. The few times I wanted to eat, was when I could smell some good cooked food or on my Instagram feed – well presented and pictured lunch… ahhah
Otherwise, I might have felt a little bit tired, but nothing special. 
PS: The last juice of the day – Almond & Cinnamon one is the best! :D hihih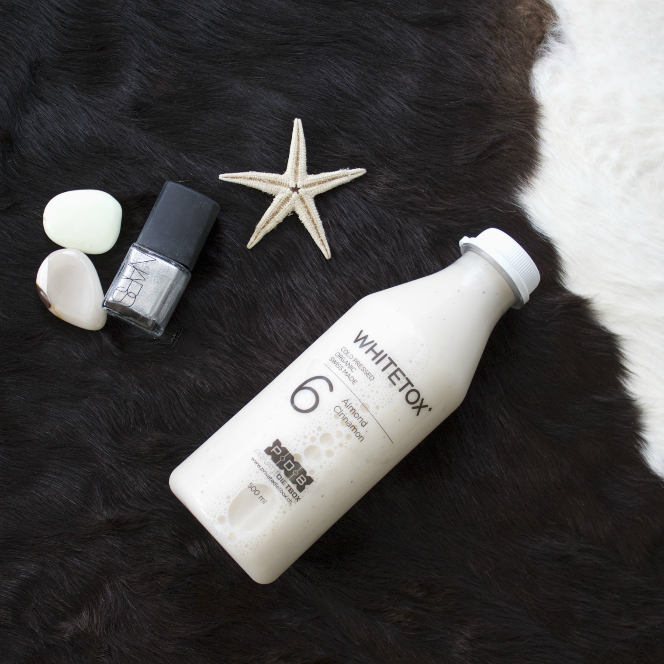 The Third Day; Even more easier than the second one. I got the new juicy and tea routine. Didn't feel hungry and enjoyed the same juices. I only missed my caffeinated dose in the morning.  In the afternoon I was invited to a goûter – a little coffee & cake break in french – at a friend's house. At first I got frustrated, cause (so giiirly) we had some tea (ouffi), but also chocolate biscuits, candies, orange pie, strawberry cake and other "Heavily Good Looking Nutriment" ahahah. But then, again, I got the strategy: take your drinks with you – and didn't feel that much hungry, even surrounded by five girls enjoying the "Looking Delicious Food"!
I realized that I could handle the juicy cure detox without feeling any pain, heavy tiredness or bloated. I've noticed also that I usually eat out of greed.. opssi ihihih!