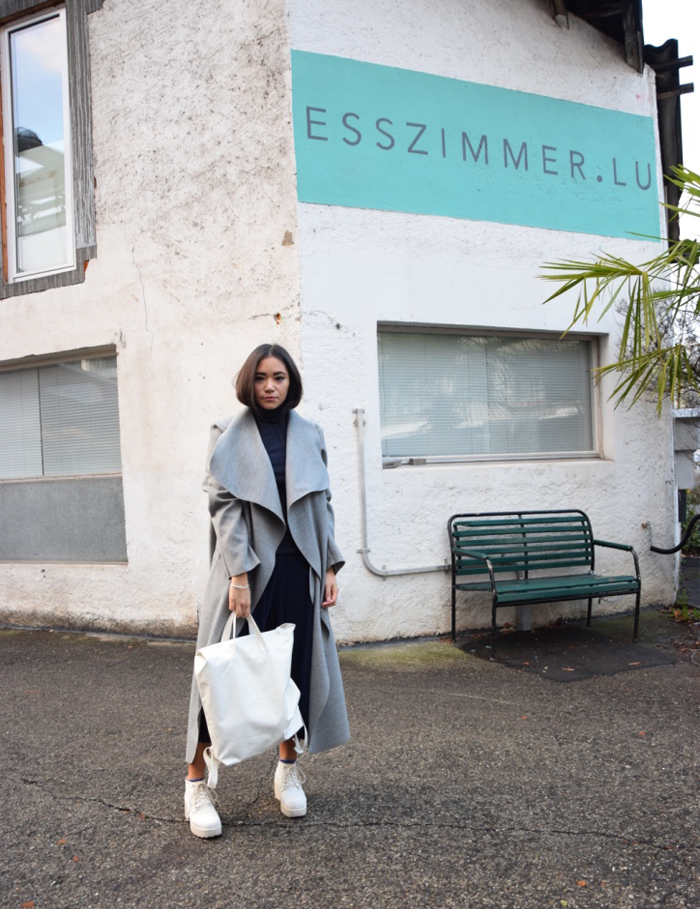 The Almost White Backpack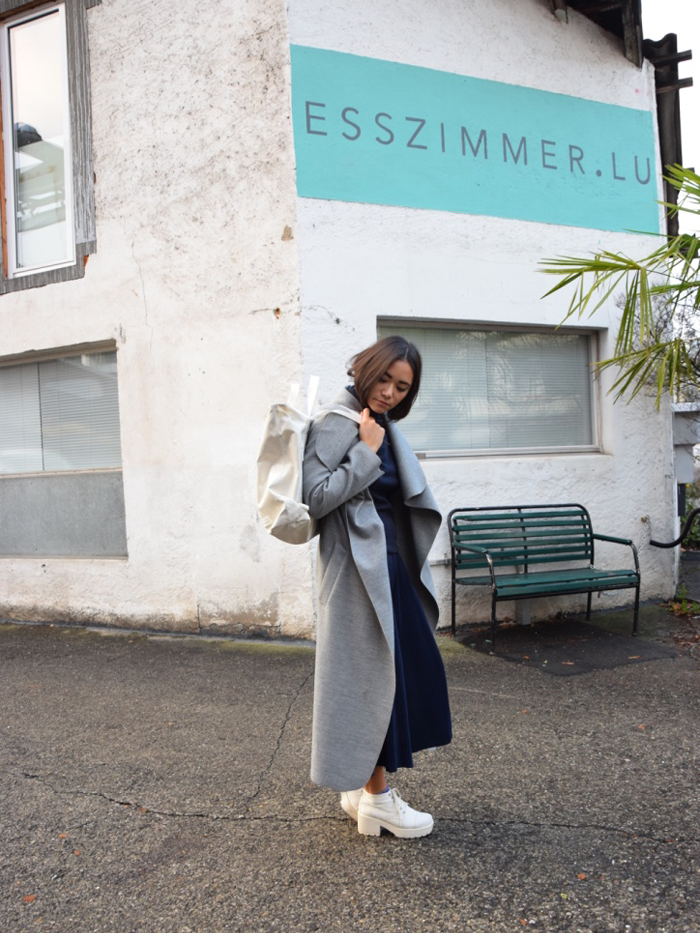 I recently discovered the power of backpacks. I mean, I already wore backpacks such as these Swedish ones, the FjallRaven ones, but I seriously did not enjoy wearing it. When I saw this white backpack from Freitag, I directly fell in love with. I was never really attracted by the design and the colors of Freitag bags, but since I discovered this limited edition called Almost White I could not resist. The design makes it so comfortable to wear, even full of notebooks and my laptop for any university days. 
As you know, the brand Freitag is a Swiss one and they recycle traps from camions for creating bags, wallets and clutches. This collection is named Almost White, because of the traps from the trucks which are usually full of colors and not really white. I am glad that the bag is not too white otherwise my vagabond (shoes) would have looked so dirty. I am sorry but these are made out of hessian and it's hard to keep it white. 
Concerning the location of the shoot, I could not ignore the atypic architecture of the building located right in the middle of the city. Usually industrial buildings and areas are not centered and this one is, which I think is great and brings so much diversity to the neighborhood. By the way the wall is almost white as well ;).
Outfit:
Coat: The Lazy Ones
Turtleneck: Zara
Backpack: Freitag
Jupe-culotte: Zara
Socks: COS
Shoes: Vagabond