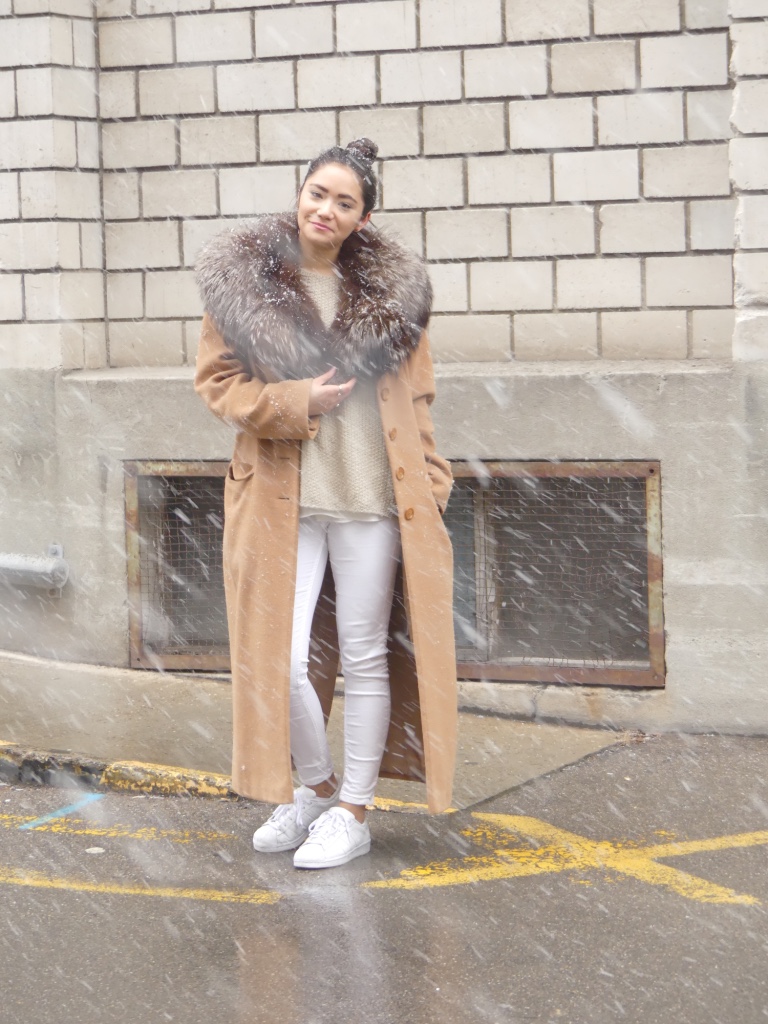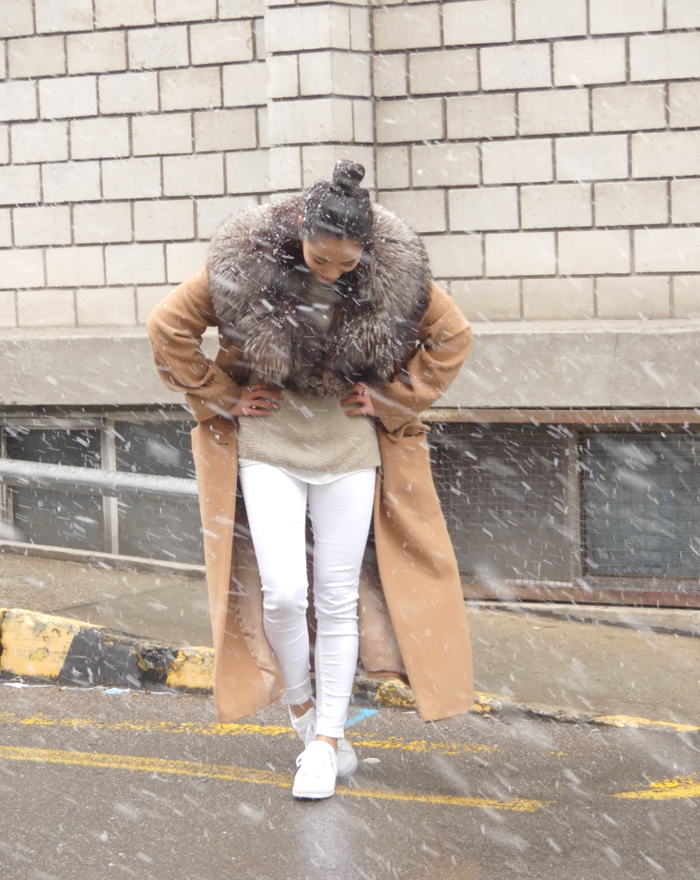 We have such a strange winter here, in Switzerland. Hopefully the snow finally arrived, not as much as in New York after the storm, Jonas, but still a little bit. At least now, it is possible to go everywhere on the slopes in the Alps. I have shot this outfit on a Sunday. It was actually sunny but freezing. When suddenly, the snow arrived. I wanted to shoot with the sun, but the snow appeared first and we shot under the thousands snowflakes. It was so beautiful and we got white quiet quickly!
I  love wearing (again) this white skinny jeans with my adidas superstar. I think they fit each other pretty well, also in winter time. I usually don't really wear bun except in summer with high temperature. That day, my ears were freezing cold. Since I wasn't expecting this weather I tied my hair up. It was those kind of days, when you really don't know what to do anymore with your hair. I felt good after all. 
As I am now in holidays I can not wait to share with you some important news! I am flying to New York next week! I am so excited! Forti is coming with me and it is gonna be awesome! Anyway stay tuned!
Outfit:
Fur Collar: Vintage (flea market)
Coat: Kaliko (flea market)
Knitted: Zara
Top: Zara
Skinny Jeans: Zara
Sneakers: Adidas superstar