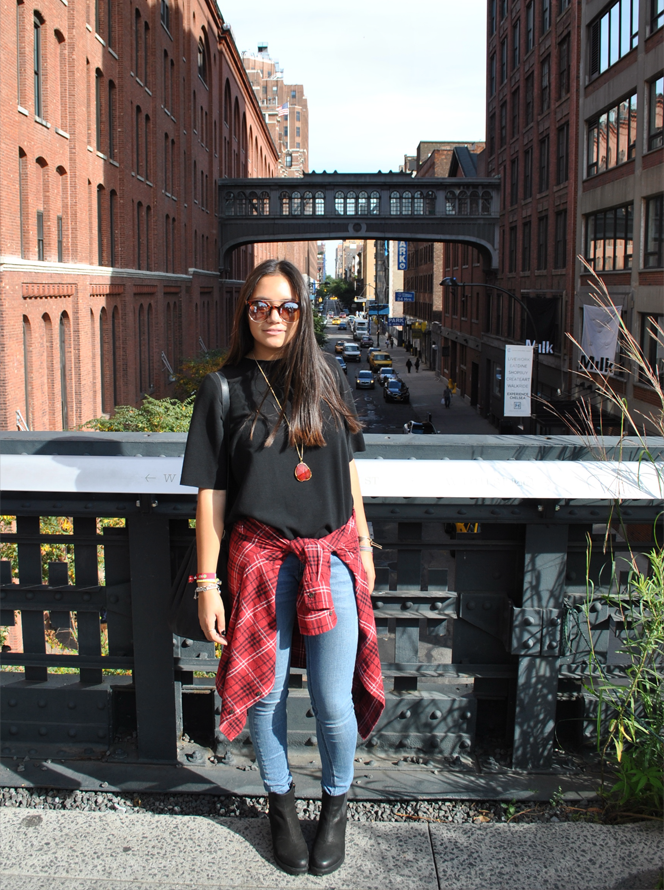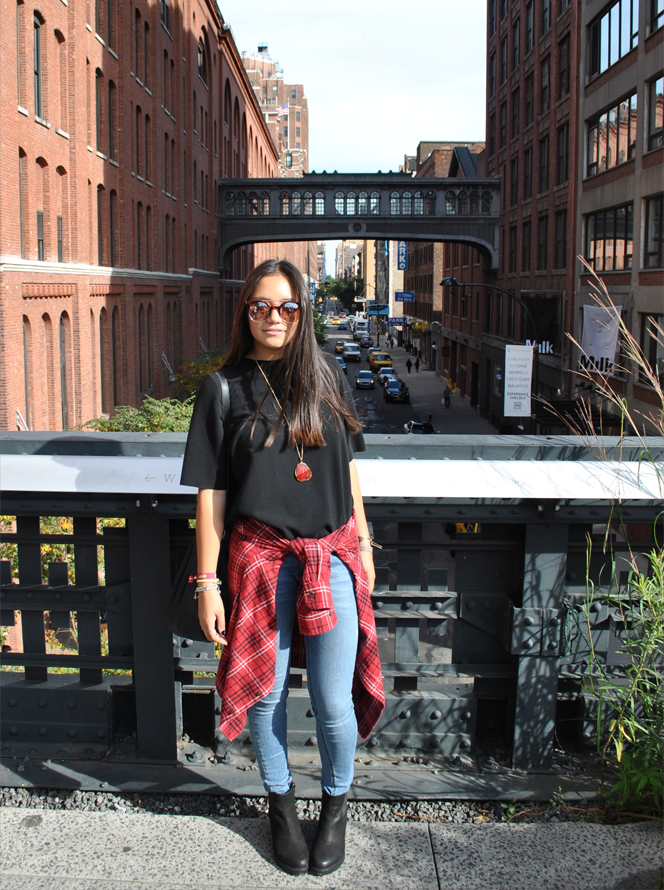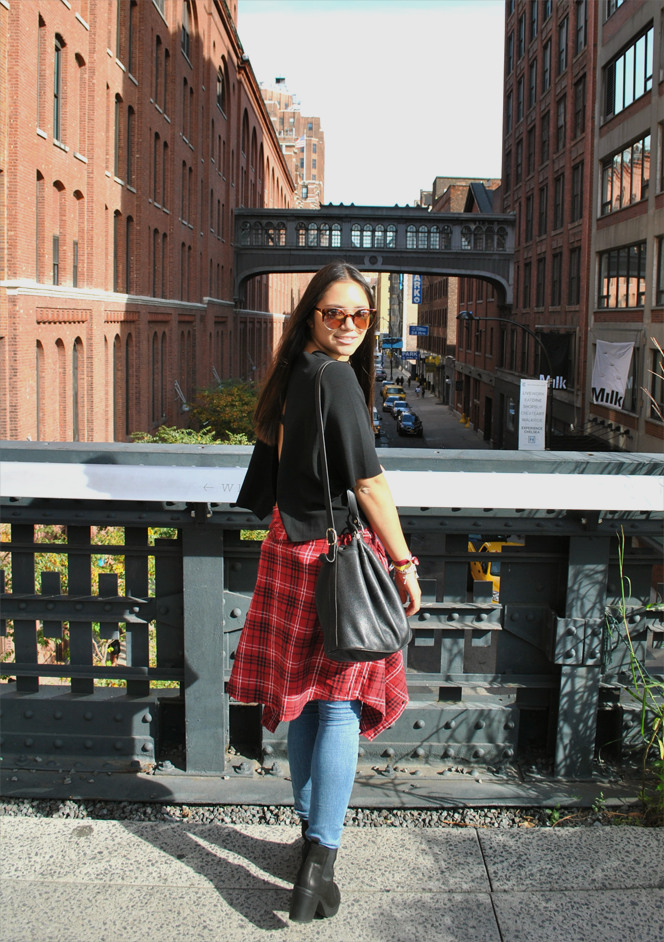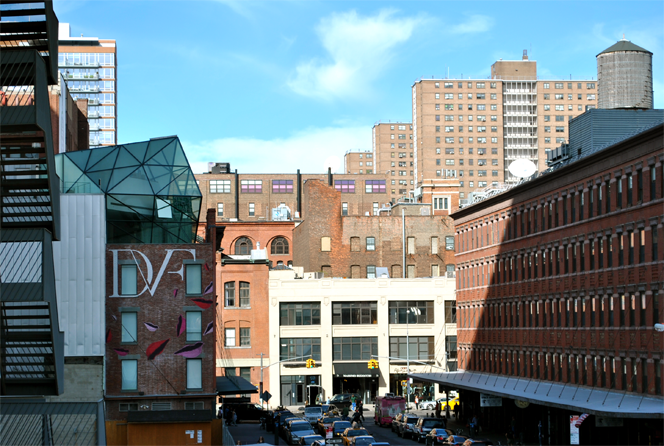 Diane Von Furstenberg's Office & Home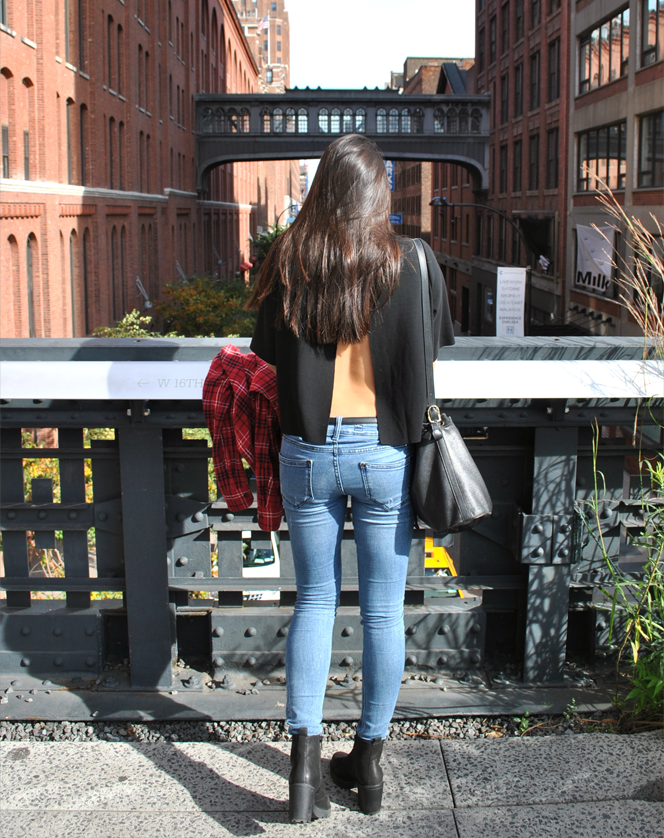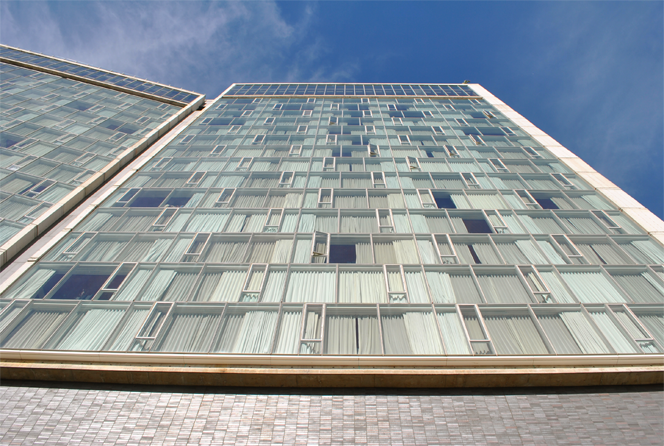 The Standard Hotel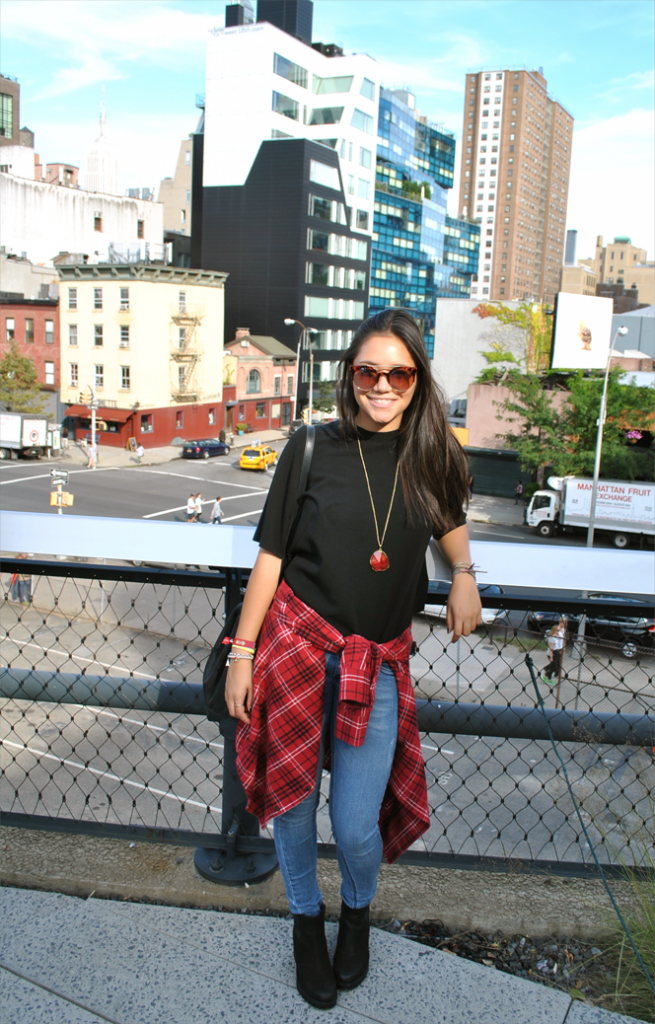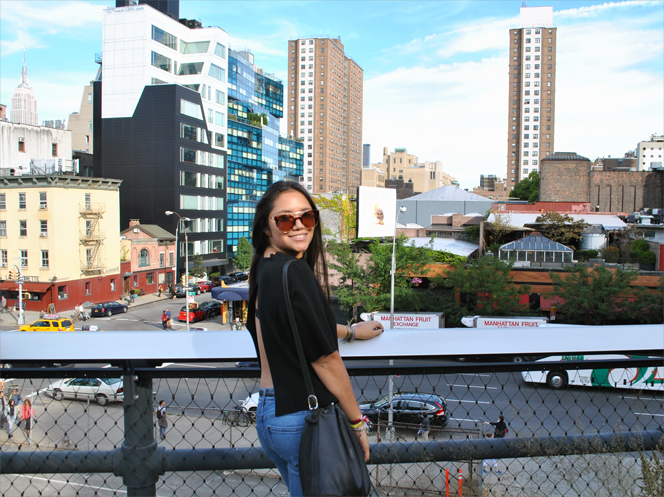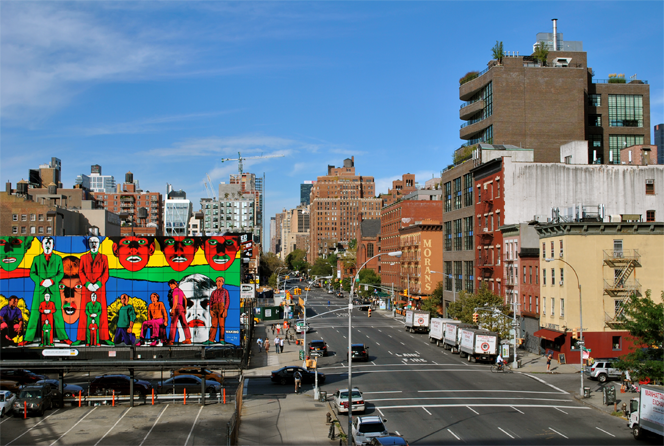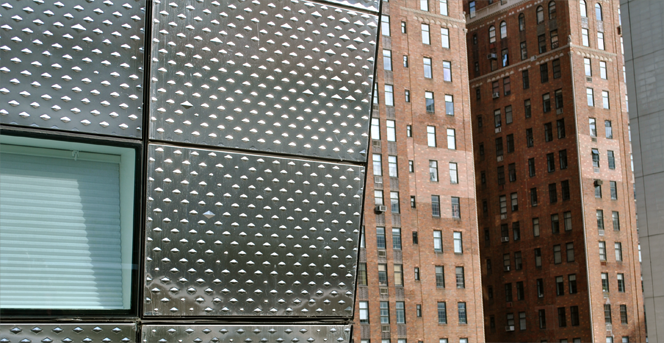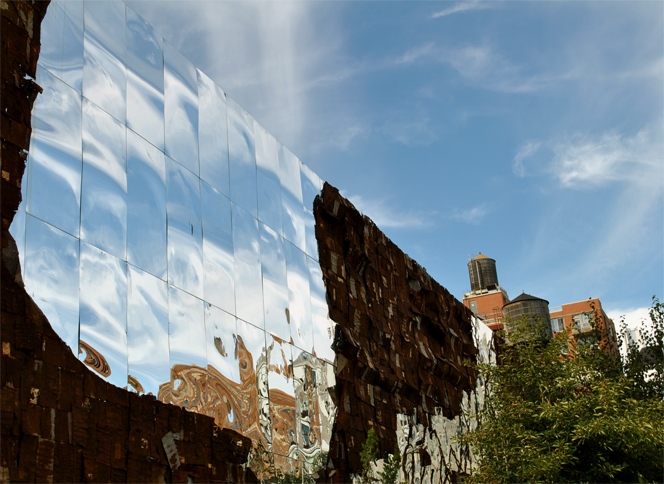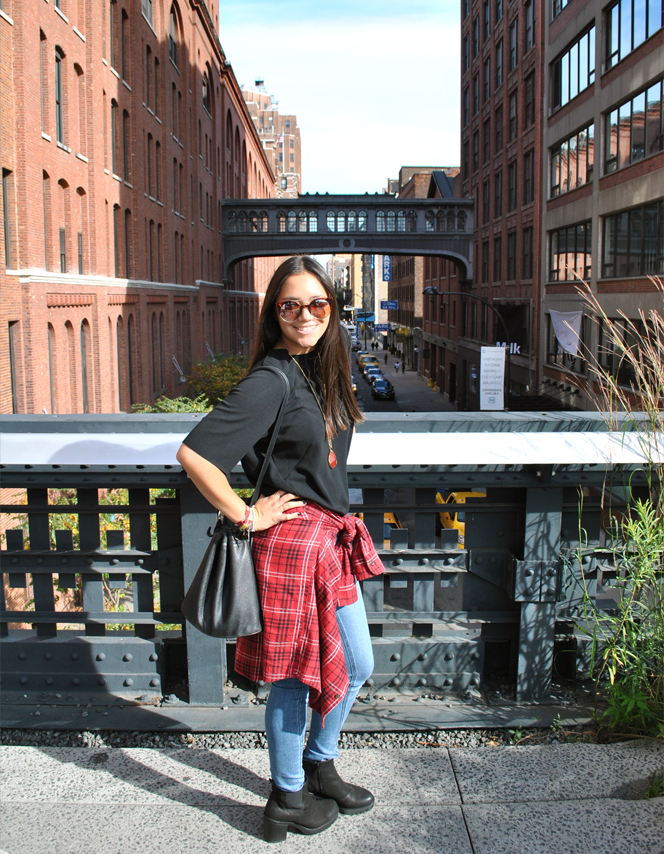 Outfit: Osklen T-Shirt, Pema Necklace, BrandyMelville Jeans, Vintage St. John's Bay Shirt, Longchamp Bag, Sunglasses from Beacon's Closet and Vagabond booties. 
Walking on the High Line, this old railway changed into a great park. If yo have the chance to be in New York you should definitely take the direction to the Meatpacking District and walk a little bit on the High Line. This amazing tee comes from 
Osklen, 
a great brazilian brand. A good friend of mine, from Sao Paulo told me about it and I'm really thankful for that! Their clothes are so well cut and comfortable! I especially love the cut at the back, it's so much elegant and still, pretty sexy, than a low-cut. I didn't know St. John's Bay before heading to ViceVersa and bought this shirt, just love it even if it's too big. The Vagabond ankle bootis are the best! For sure, they're so comfortable, I can walk the whole in the streets of New York and I won't feel anything. I can wear them during day or night and fit any outfits! I bought them at Urban Outfitters- this store won't ever make me tired!