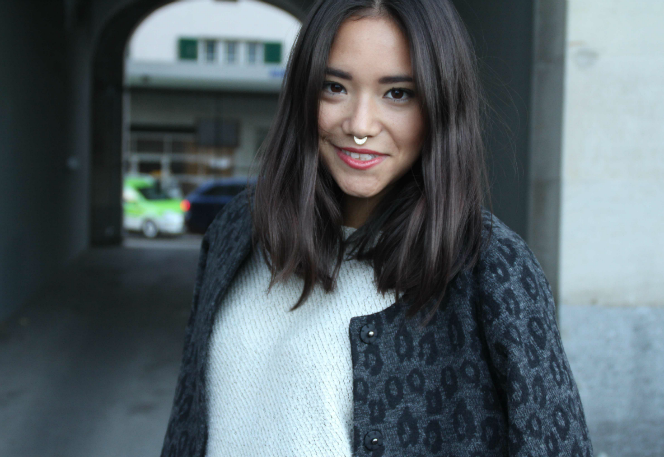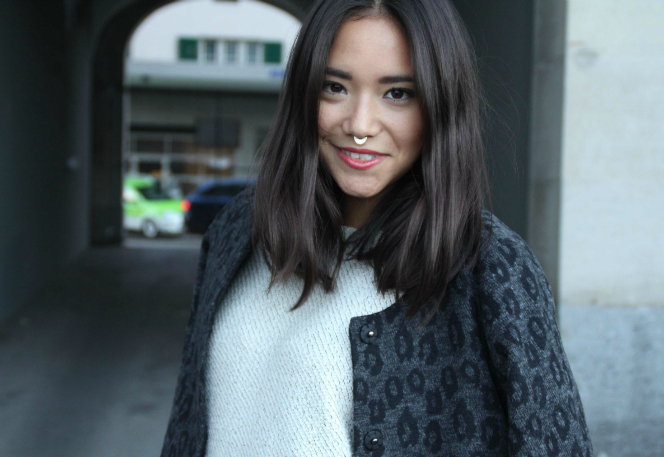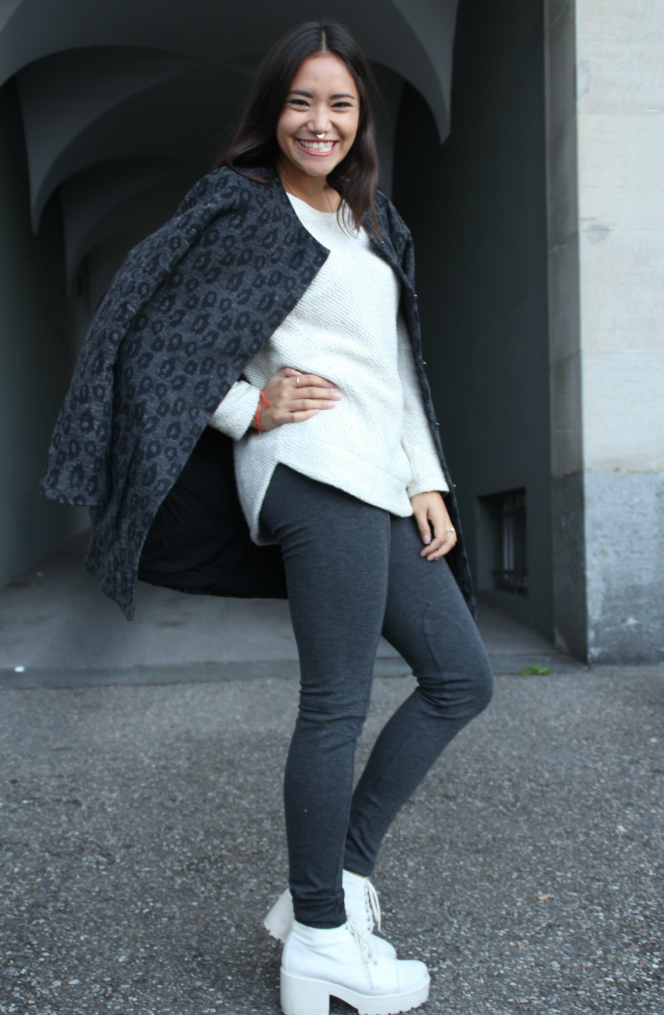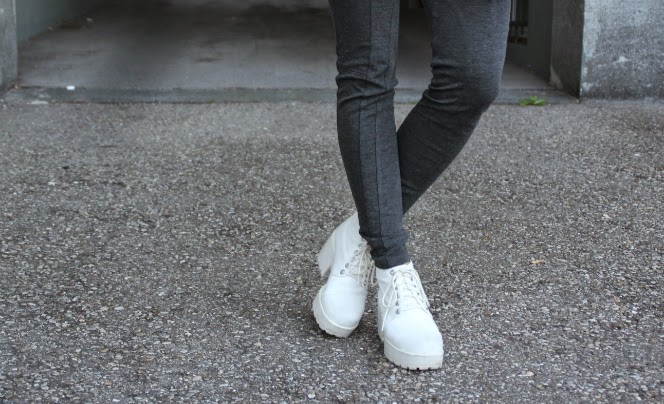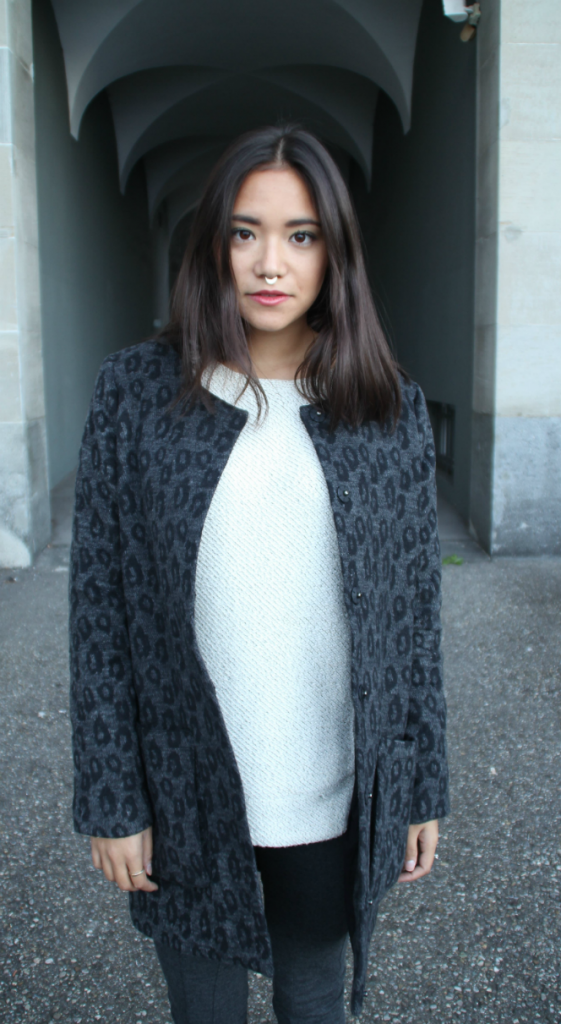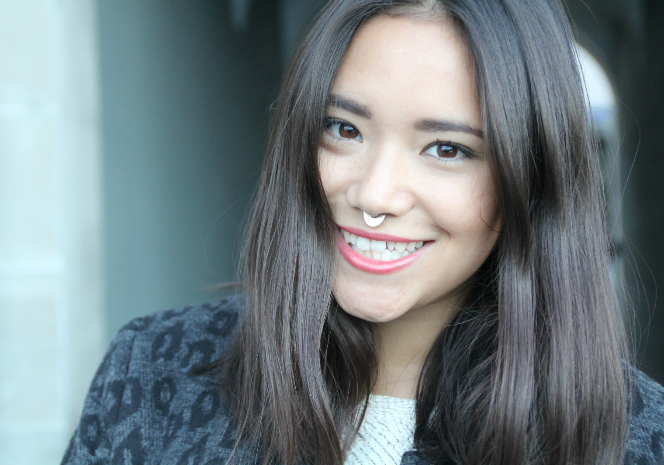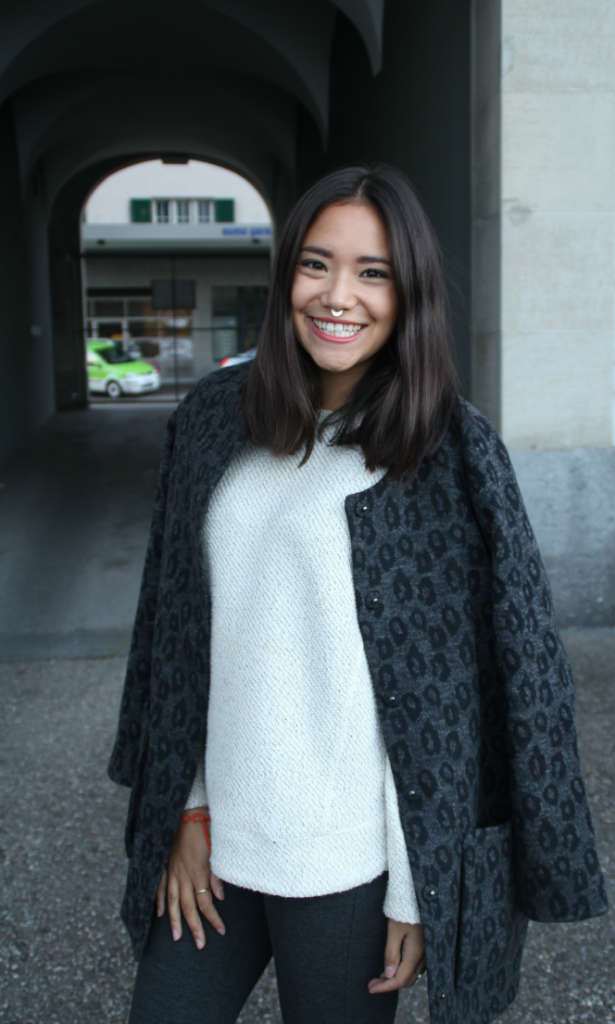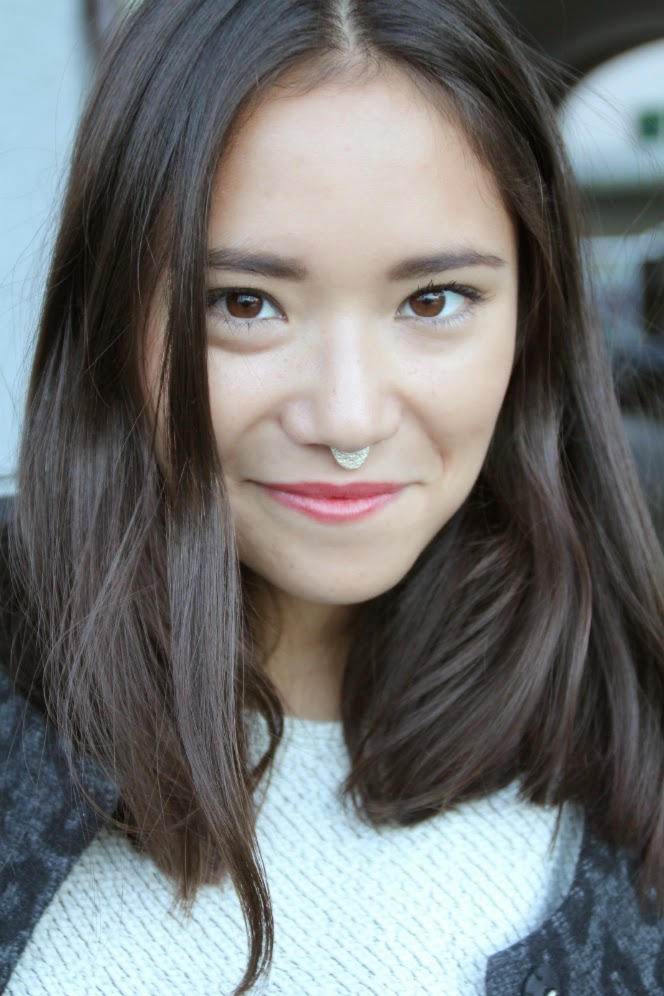 Outfit: Baies d'Erelle Nose Ring / Minimum Coat / Zara Sweat / Mango Leggings / Vagabond Booties
The nose ring – This amazing piece from Baies d'Erelle, a swiss jewelry brand, is the perfect mix between the aesthetic and functionality! I used to keep saying to my friends, it's okay it's for Fashion and not for functionality.. ahaha! I wish I had a real piercing. I just love these nose rings, even more after my stay in Nepal, over there all the girls (including babies) have one, but I will never do anything to my face. I mean, earrings are not the same, it is kind of normal in our society for girls to have some, and you can hide them or just take them away. Piercing are more showy and I don't like that. So, after visiting the Edelweiss Showroom in Geneva, few days ago, I found the masterpiece at Baies d'Erelle. She has this nose ring that I can wear anytime I want and just take it off whenever I wish. It is functional and aesthetic! I love it! It is simple, but still in brass and coper plated pale gold. The oval is engraved and makes it very chic!
More extravagant, these white vagabond are the best! I could definitely wear them everyday, I won't feel pain, ever! I like the big platform, but still, with a heel. Furthermore, I am a young and half asian girl, meaning; I'm a short girl.. ahaha so I really appreciate their platform :)))!
About the leopard coat, I always wanted one, but sometimes leopard print can be vulgar or cheap. Minimum, is a danish brand (again after Suit) and I adore what they do and the Scandinavian Minimalism. The coat was waiting for me in Milan, Leopard print in grey and black! Enjoy