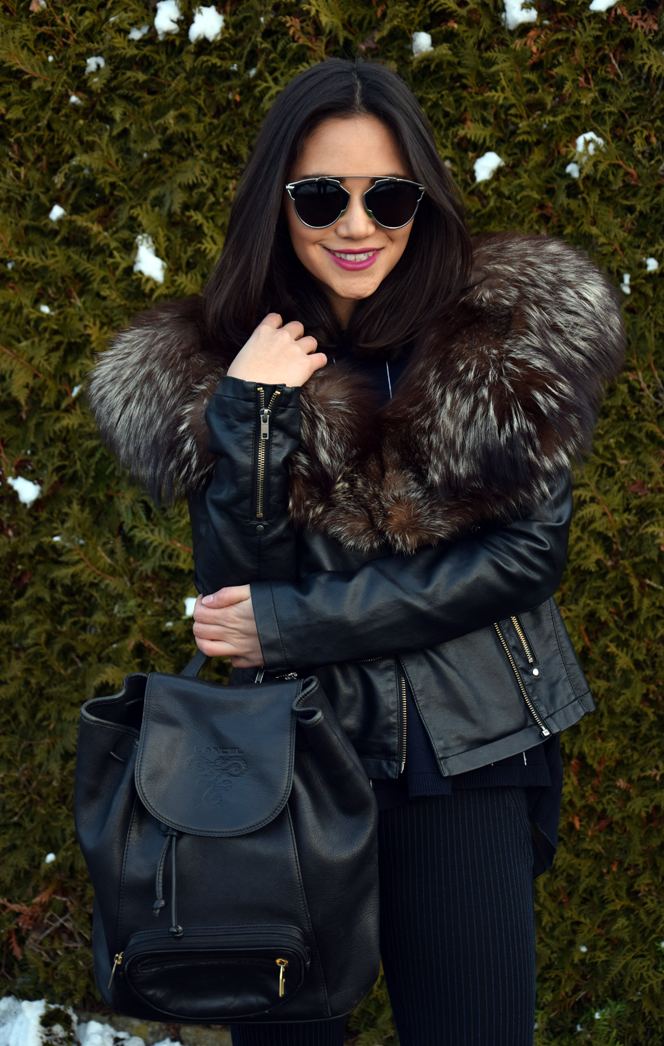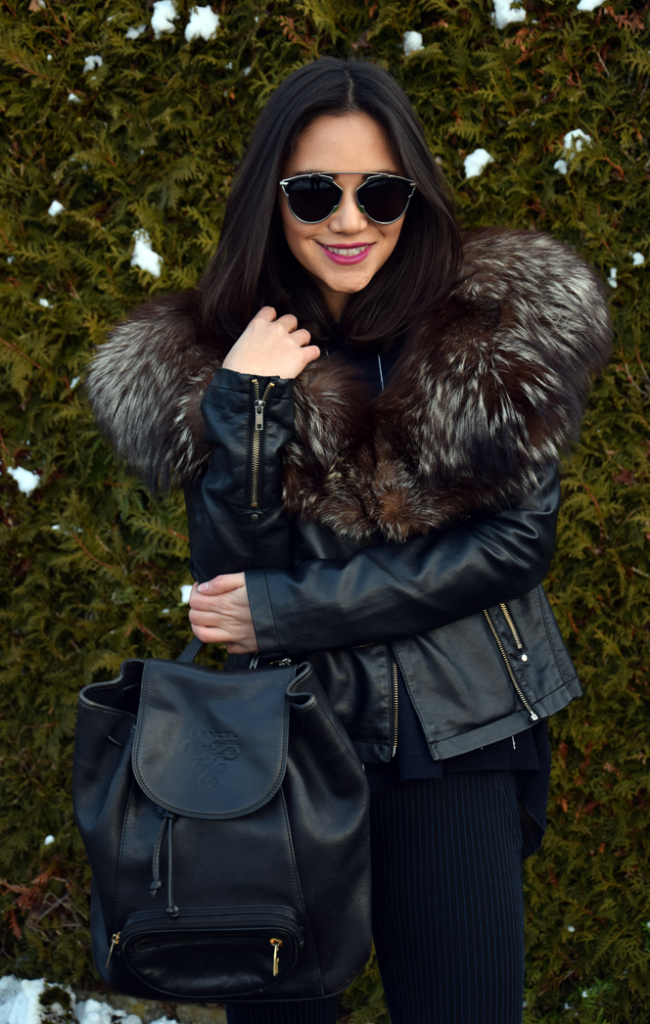 My first post with my beloved sunglasses, the SoReal
from Dior. These sunnies make the whole outfit! I mean, you could wear any piece of clothing you could find, you'll still look so good wearing the SoReal
Dior..ahahha!
After writing that down, I hope that you don't really
think that I'm wearing random stuff, right ;)? I allowed myself to combine
stripes. I like the match of these two striped pieces together! Navy blue with
white is the perfect combo! I like the fact that they're similar and at the
same time totally different from each other!
Plus to these chic sunnies, I'm wearing a lovely and
vintage fur collar. I love it!!! Add one of these to your outfit and it can
transform your look to a complete other direction. In order to contrast the
chicness of my ensemble, I chose to wear printed snake sneakers.
Outfit:
Fur Collar: Vintage (similar here)