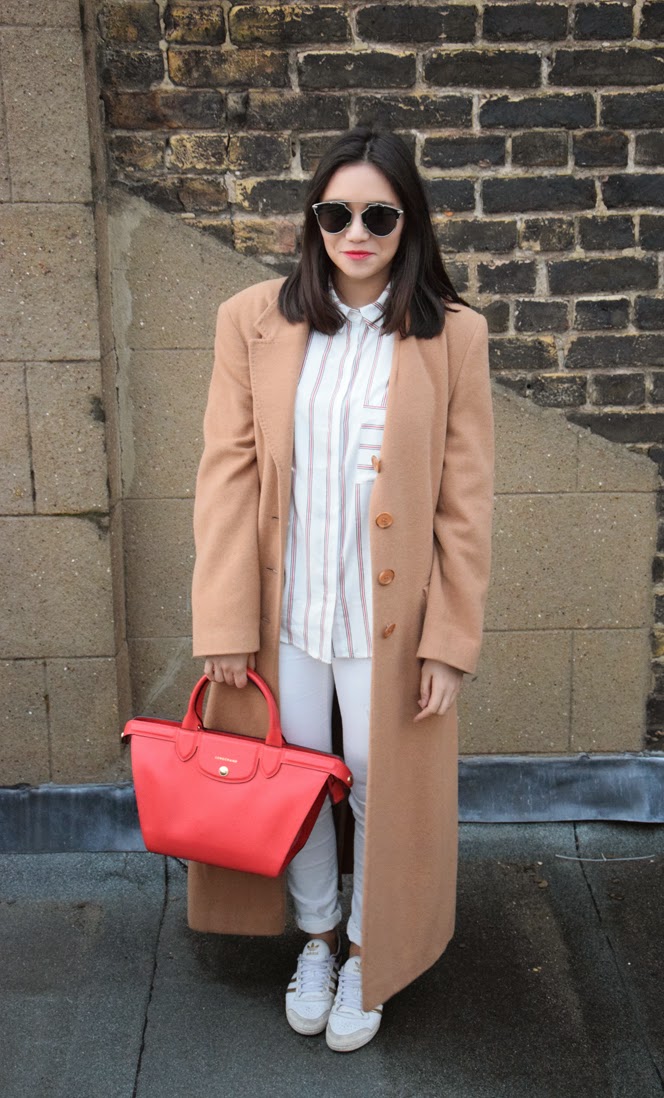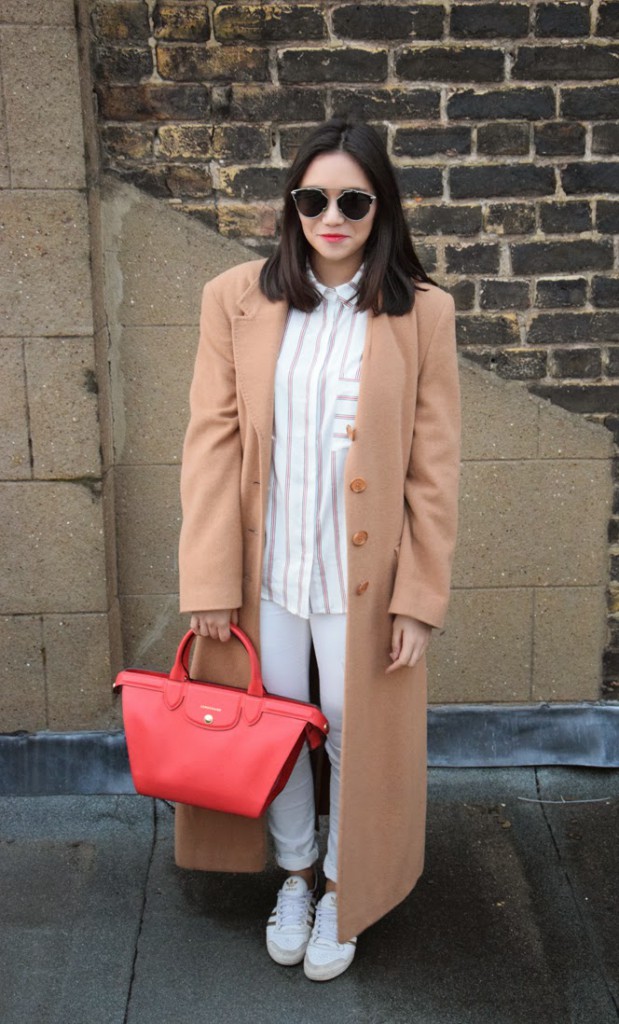 As I was invited to the Fashion Show of the twins, Felder Felder, last week in London, I decided to wear some white for the occasion! Usually people wear white color during summer time, but after this really cold and rainy winter, all I want is to wear WHITE.
I don't remember when was the last time I wore a white jeans, but I kind of adhere to this idea again. Fresh and pretty I love bright colors, even if I'm used to wear total black look. I like the contrast of the outfit, the camel oversize coat is, from my point of view, perfectly in harmony with the whole combination. Plus, the famous "Pliage Héritage" from Longchamp makes me dream every time I'm holding it!
We shot just after the show, on a rooftop in the neighborhood of Shoreditch. The catwalk was splendid, with their bohemians/rock' touch, Felder&Felder is definitely a brand to follow closely!
Outfit:
Camel Coat: Vintage Kaliko
Sunnies: Dior
Shirt: Zara
Jeans: Zara
Sneakers: Adidas
Bag: Le Pliage Héritage Longchamp