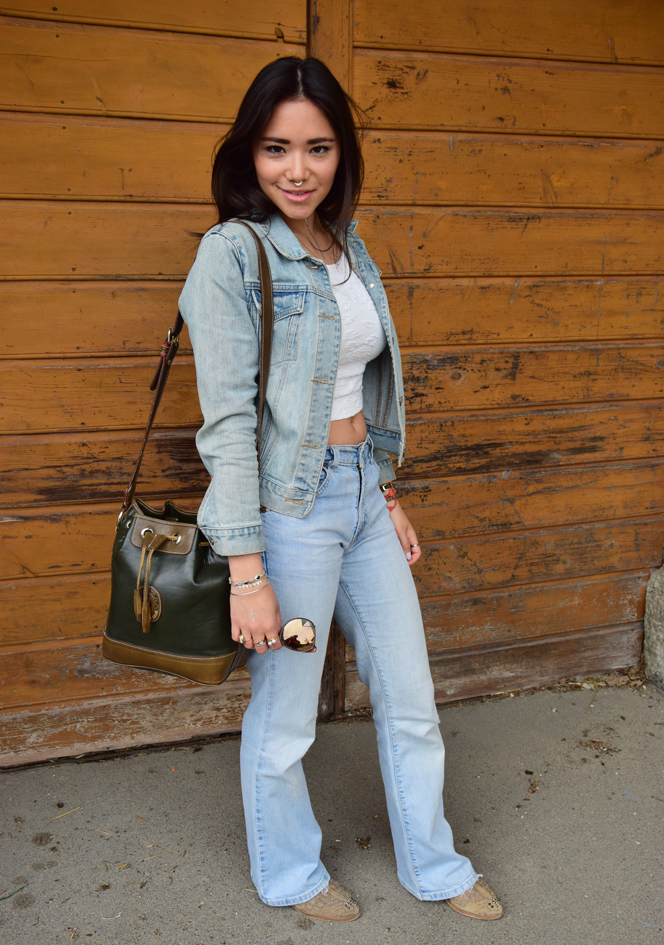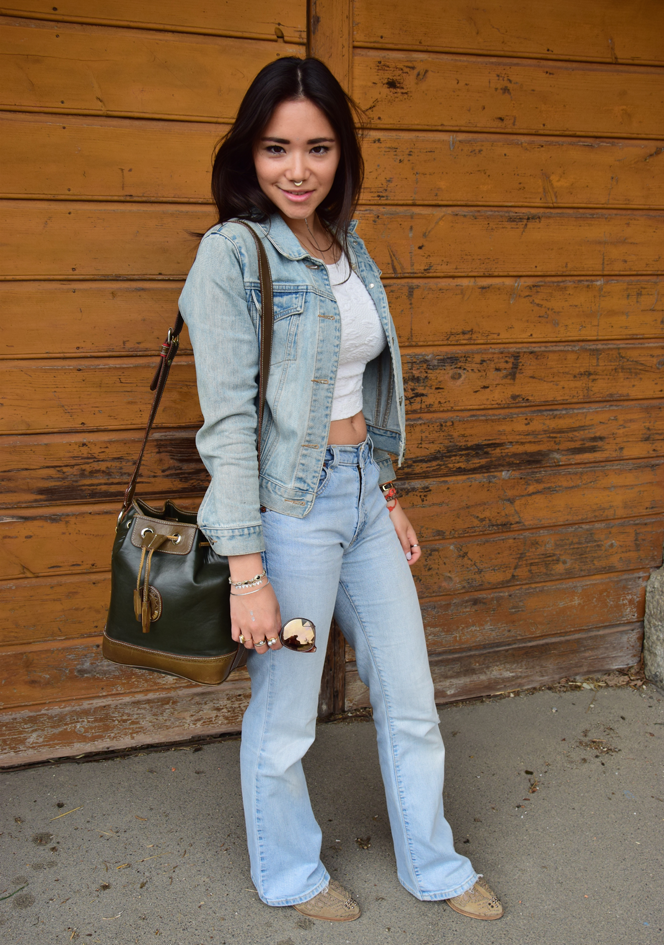 That day, I was pretty much inspired by the seventies and chose to mix some denim together! I don't mind combining denim from different styles or colors. I especially love this high waisted and flare jeans Levi's! It is a vintage one, totally used by wearing it!
Concerning the tattoos, those are temporary! I like their metallic style, shiny and cute, that's all I could ask. Still waiting for the inspiration, fake tattoos are good for now… ahaha. Very hippie-cute, I wore some during festivals as well!
In order to add more glitters, I love this nose ring! Cannot get rid of it! Friends used to make fun of me, but actually, it's more and more hype to wear some of these! Always possible to take it of, that makes it the perfect facial jewelry! You should definitely try some!
Outfit:
Bag: Vintage Maronie