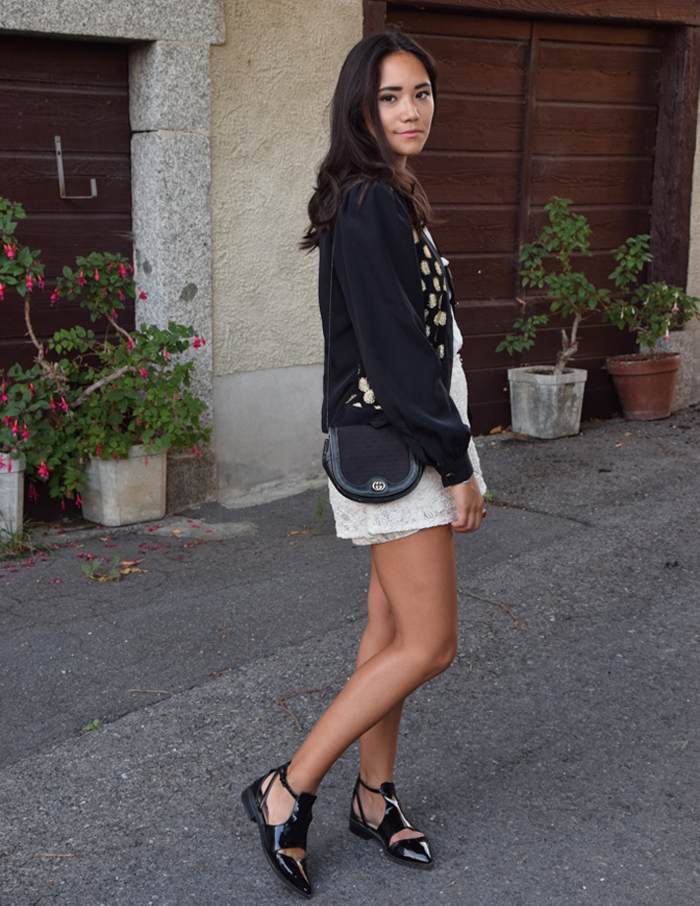 When Retro meets Modernity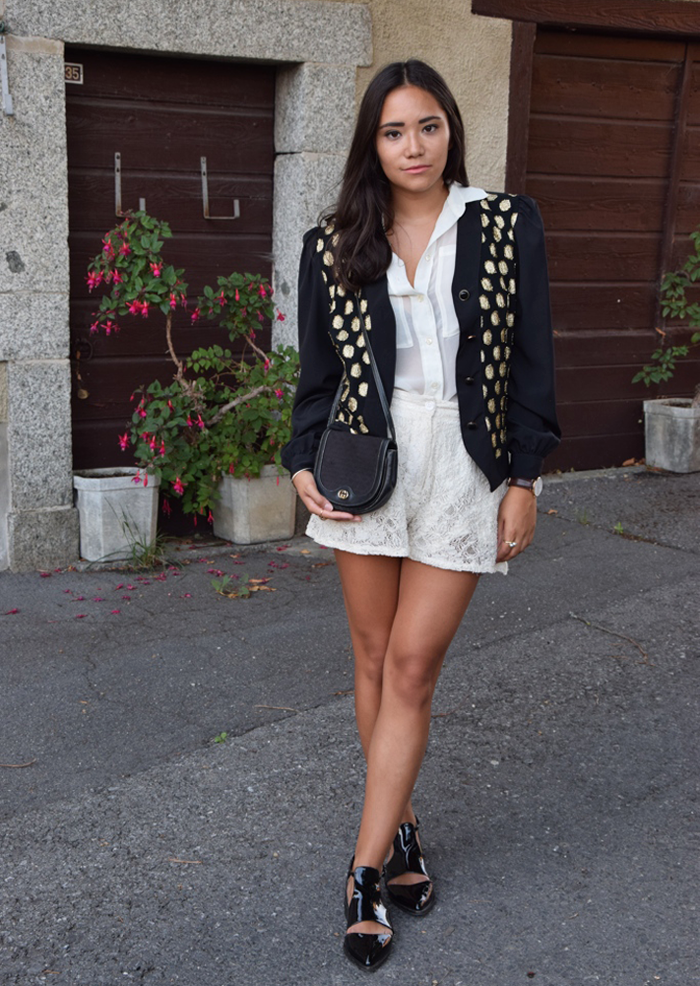 As you may (or not) know, I love shopping in thrift shops and flea markets. I think it is so different than just ordering from the Internet, like online shopping or even going out in well-known brand stores. Something that I like particularly is antiquing  for a special piece of clothes, accessory or even furniture. I love spending time to look through and thinking that an object has already lived before and was not just made from the fabric to the boutique.
I guess that I like the story of a product and telling stories as well. When you think that this was the favourite bag of your mother at your age but thirty years ago, isn't that a cool feeling and funny anecdote to relate? Personally, I looove it!
So, for the short explanation, this little clutch bag is a real vintage Gucci one from my mother. Discrete and tiny, I cannot put my iPhone, with its huge shark case from Stella McCartney, in, but I can take the essentials, which is the best, don't you think? Concerning my jacket, I purchased it in a thrift shop as well. It is an Italian brand that I didn't know at all, but I enjoy its vintage shoulder boats just as the printed and shiny circles on it.
Outfit:
Vest: Vintage Sergio Di Laurenti 
Shirt: H&M
Watch: Daniel Wellington
Shorts: Suncoo Paris
Shoes: Zara
Clutch bag: Vintage Gucci