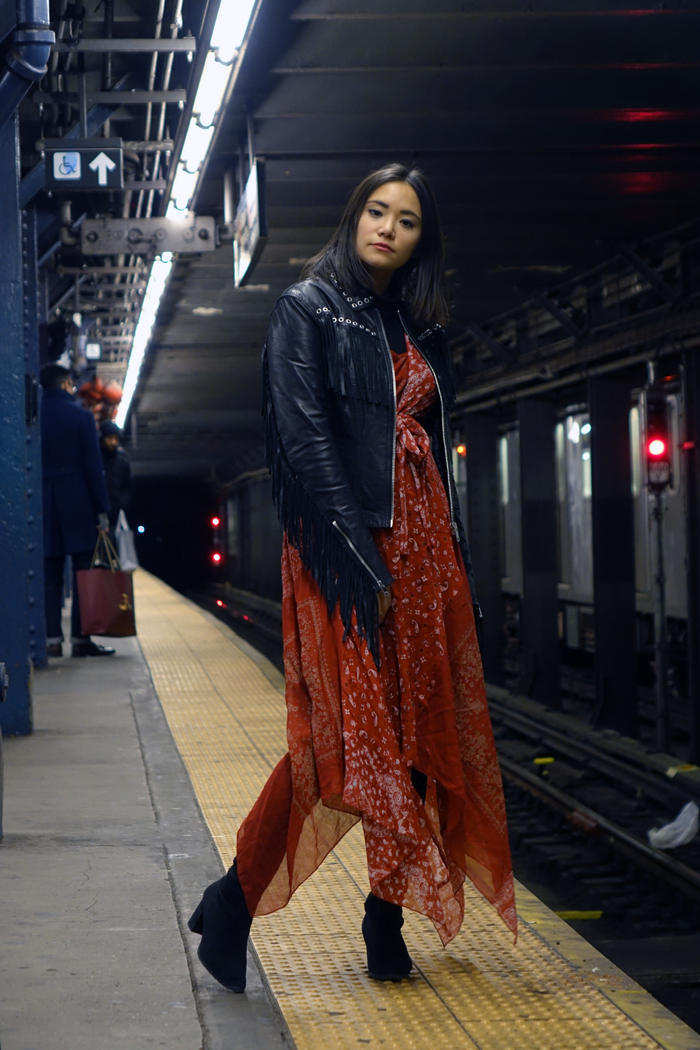 Sometimes you got to do what you got to do!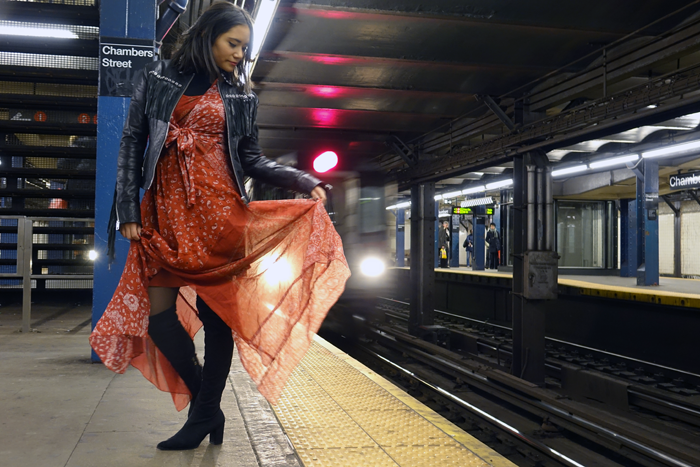 New York Fashion Week is one of those moments when you feel outside from the reality. It was even more like a dream. I always dreamt of it and could not believe that I was part of it with all the bloggers that I follow for years. Lacoste Show was one of the shows that I really wished to attend. Unfortunately, I did not get any invitations. I personally don't know much people in the Fashion and PR industry in New York. I knew the location of the event (Spring Studio) and knew its time as well. It was Saturday 13th February at 10a.m.. I took the subway cause the weather was killing me. The wind was so strong that you could barely stay outside. I took the wrong exist and was at the opposite of the station where I wanted to change my train. Yes, I was in a rush to get into the show on time, so I just grab a taxi and went straight to the address of the studio. When I got out from the car there were so many photographers and paparazzis taking pictures of the guests (including me iihihih) arriving to the show. I got quickly into the building, remember it was freezing cold. I knew I had no invitation, but sometimes, you have to try and believe in you. Luckily, I as queuing with the crowd together with Irene Kim, Aime Song, Susie Lau, and took the lift with Danielle Bernstein and Olivia Lopez. My inner me was going totally nuts. Imagine yourself taking the elevator with some of your favourites bloggers… I know Right?!
My heart was beating up so fast but I tried to keep it cool. As soon as I got out from the lift I follow the girls and entered in an amazing studio with incredible bay windows. I was in and could not be more excited. I sat on the last row where a empty place was left and enjoy a pure moment. 
The collection was inspired by the 70's après-ski lifestyle. Very graphic, incorporating oversized and well defined cuts. It was interesting to discover the different chosen materials, from ribbed velvet overalls, oilskin jacket, tight fitted jersey, bomber jackets to large capes and so on. The show presented women and men collection. I totally loved the retro style that Felipe Oliveira Baptista, the artistic director designed. For sure one of my favorite show presented at the New York Fashion Week. 
After the show I did nothing. Literally, it was way too cold in New York and I could not step outside. I went to the Chelsea Market to grab some food and a coffee. It was crowed as I never seen it before. People were hanging there just as I was, because of the weather. I swear I never seen New York like this… it was quite terrible. Anyway, while chilling in the Chelsea Market I met Aline and we shot a few pictures in the thai restaurant slash shop. Just for fun :). The other pictures were shot on my way back after this long and crazy day. 
 Outfit:
Leather Jacket: Diesel
Dress: Diesel SS16
Turtleneck: Woodoo
Ring: Loveis
Over the Knee Boots: Anna Field via Zalando
Pictures in the subway by Fortunat Lüthi
Pictures of the Lacoste Show by myself
Pictures in the Thai shop by Aline Velter