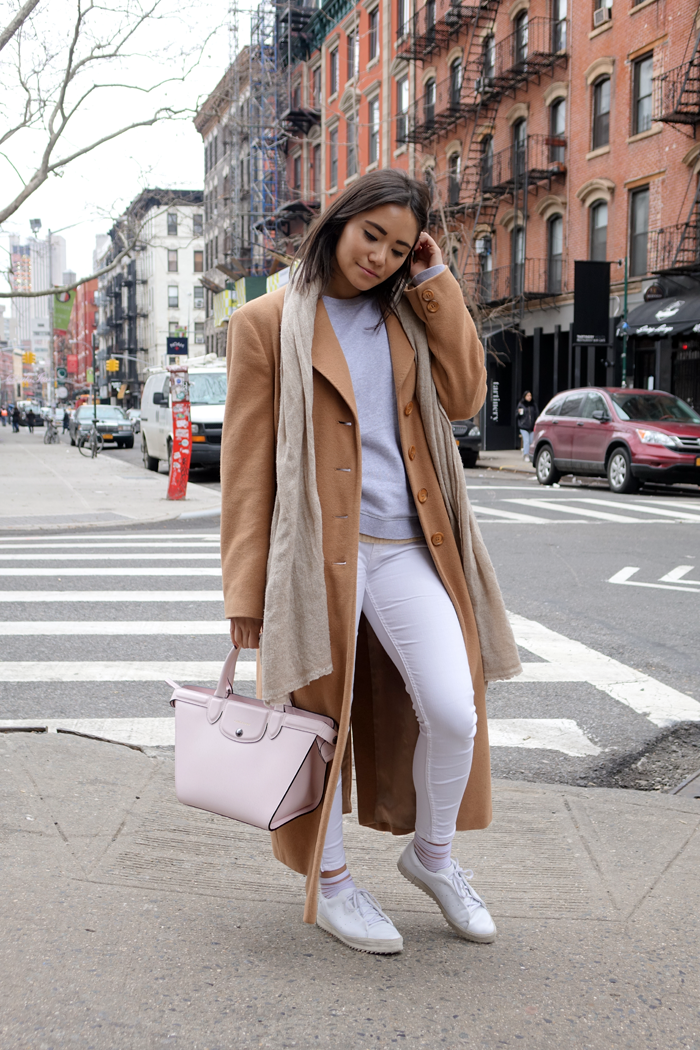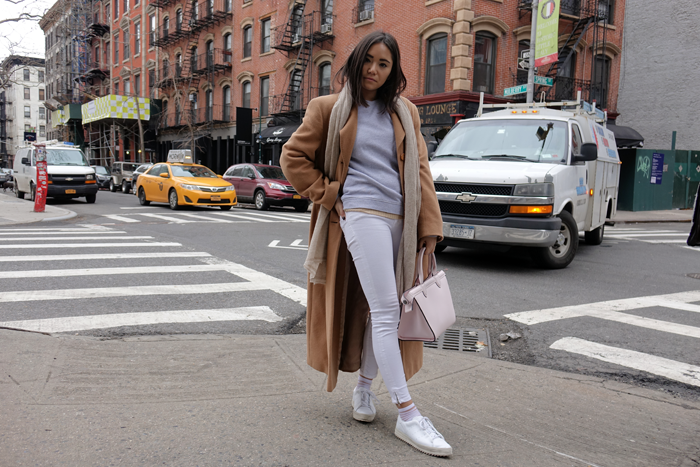 One thing that I especially love about New York City is walking downs the streets in SoHo, NoHo and the villages. I mean, of course MidTown and its buildings are impressive and amazing, but you cannot compare these to the atmosphere in souther neighborhoods.   
This city gives you so much energy. I swear, your days are longer than anywhere else, and you don't get to sleep much, but it does not matter, cause you are in New York. I think I never get to walk as much as I do when I am in the city.
It was a day with a grey sky and I chose to wear nude colors. I love the combination of white, beige and grey and this little touch of baby pink. This bag though. It's called, Le Pliage Héritage, and it is so beautiful I just love love love taking it. 
Outfit:
Coat: Marks&Spencer
Pullover: Kenzo
Sweater: Pringle of Scotland
Scarf: From Nepal
Skinny Jeans: Zara
Bag: Le Pliage Héritage Longchamp
Socks: COS
Sneakers: Adidas