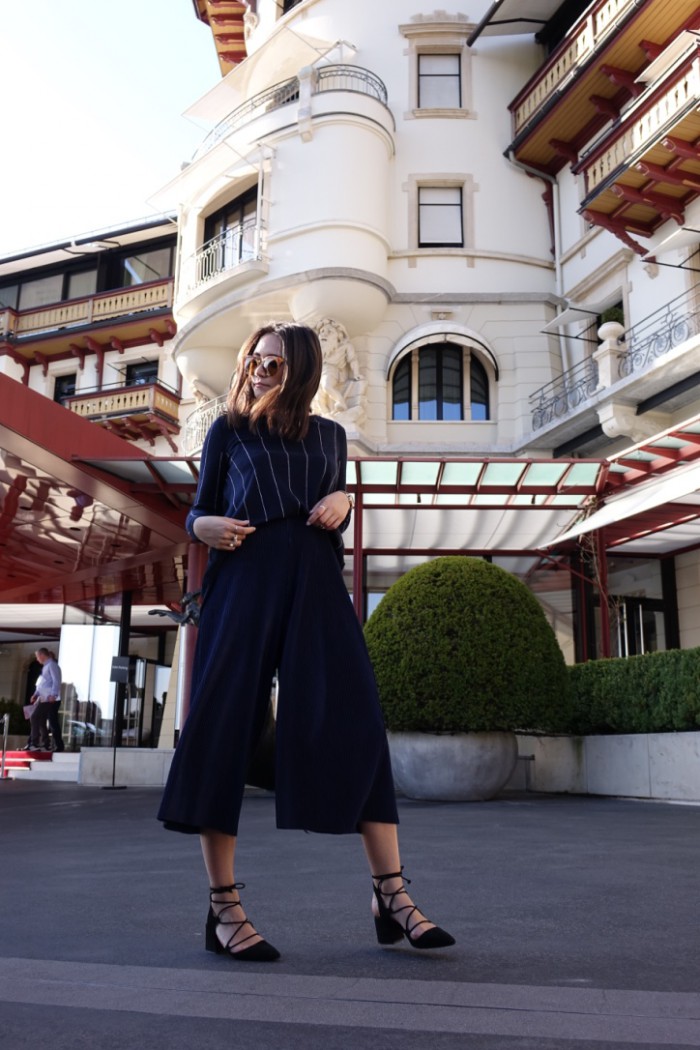 Not long ago, I was delightfully invited to a beautiful and famous Zürcher Hotel. Did you guess where? Yes, exactly, it was at The Dolder Grand, which overhangs the city of Zürich. This hotel is reaaaal. No kidding, I had heard so many incredible things about its architecture, interior design, service or the view. I swear everything is true. The view is simply breathtaking, you are over Zürich and its lake, surrounding by a green vegetation and the mountains at the horizons. 
I was invited to savor some Italian seafood. You already know…, I love good food, and when it comes to fresh and Italian one, I just cannot resist. Who would do it? I bet, no one.  The Italian Trade Agency (ITA), organised this event in order to present made in Italy seafood which is imported to Switzerland. The chef, Antonia Colaianni, offered the guest a live cooking show presenting plates of plates of seafood incorporated in variated recipes. It was good, crisp and amazingly cooked! I can remember a lot of olive oil and tasty spices. Nothing better for this summer to enjoy some seafood freshly conserved. From gambas, squid to sea bass or cod, every little dishes were just raffiné!
If you have the occasion once in Zürich, you should definitely drink something on the terrace of the hotel. It is just splendid. I already look forward to visiting the Dolder Grand Hotel next time!
Outfit:
Sunnies: RETROSUPERFUTURE
Sweater: Sandro Paris
Jupe-culotte: Zara
Sandals: Zara