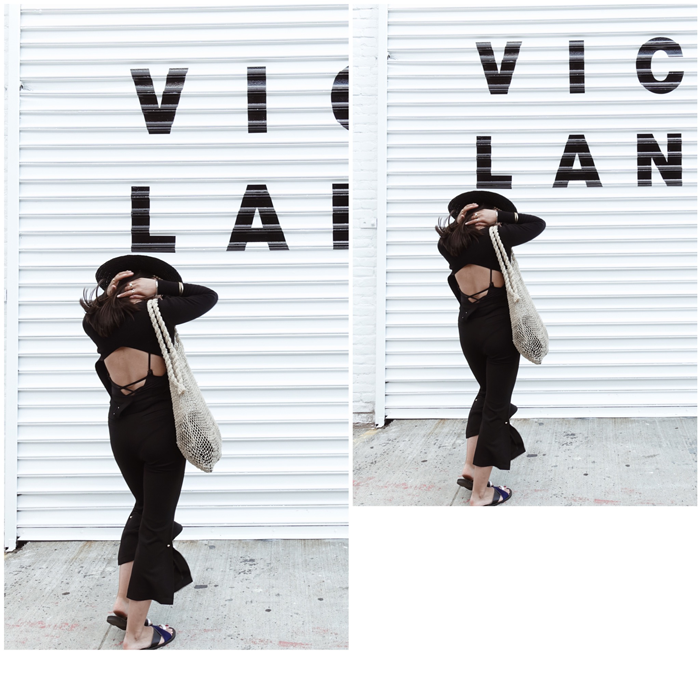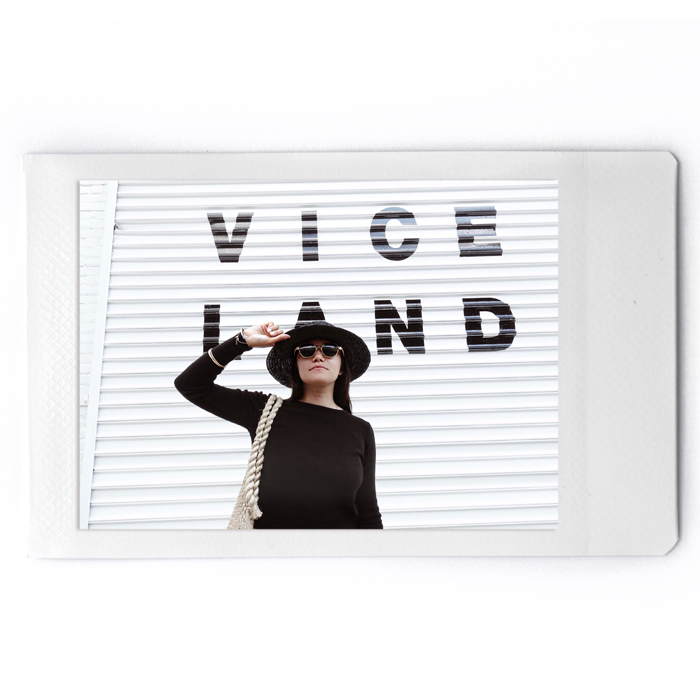 Here is a black everything look (except for the bag) with really exciting and interesting pieces. Let's start, from head to toes. I received this super lovely hat from A Lack of Color, for those who don't about this brand, it is a quite famous Aussie label who creates beautiful hats. A mixture of light bohemian vibes and inspirations from the Seventies.. their hats are the Bomb! I picked this black one (I hope you know me by now) probably because of my dark hair and its fresh and Mediterranean design style. It's called 'Spencer Noir' in case you are wondering.
The next very interesting item of this look is my fishnet cord bag (very hyped for this summer). I know you love it and I do too, as much as my best friend. Here is the story; I bought, it loved it, and took it with me like a lot. Laura and I want to buy the same exact bag for Eva, so we go to the store, unfortunately… the bag ran out of stock. So, I thought my best friend Eva is in Europe and she left for Cambridge UK so I gave it to her (also my suitcase won't probably fit when I'll have to go back home). 
My trousers/pants what ever you call these, are from Petite Studio a Korean label based in New York. They were having an event at the Tictail Market in the Bowery (at the shop) and as I am petite and half Asian I guess those pants fit me perfectly. I love the pearls (detail) on each side.  
The last cuties are my handmade Greek sandals, from Shoppingtherapy… I love them! These are the perfect slippers to go running errands. Seriously, I know that you are a Birkenstock lover but still trying out some other style and designs will freshen-up your closet. 
PS: I love the very last picture with Riley randomly biking while we were shooting, fanks gal for this!
Outfit:
Hat: A Lack of Color
Sunnies: Vintage 
Backless sweater: Topshop
Swimsuit: &otherstories
Bag: friendsnyc
Pants: Petite Studio
Sandals: shoppingtherapy
Pictures by Miranda starcevic
Xx,
Sarah
EnregistrerEnregistrerEnregistrerEnregistrerEnregistrerEnregistrer
EnregistrerEnregistrer
EnregistrerEnregistrer