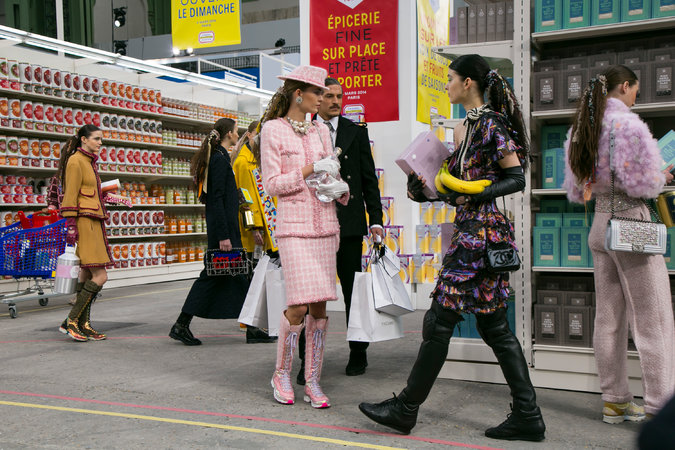 Crowded Chanel Shopping Center
Here we go with certainly the most original Chanel Ready-to-Wear Show for the Fall-Winter 2014/2015. The show let you and all the guests speechless! I mean, what happened in the mind of Karl Lagerfeld, creative director, for creating such amazing pieces?!
Shapes and colors are au rendez-vous!
The handbags' collection is inspired by the daily life of consuming, which is even more surprising! The whole show is the creativity in itself! The clothes, bags and the decor are stunning! The music is stimulating and of course with a lot of humor!
"Quand le jambon est bon c'est le jambon Cambon"
"Une petite faim, un trou de mémoire? Vite! Une madeleine de Chanel!"