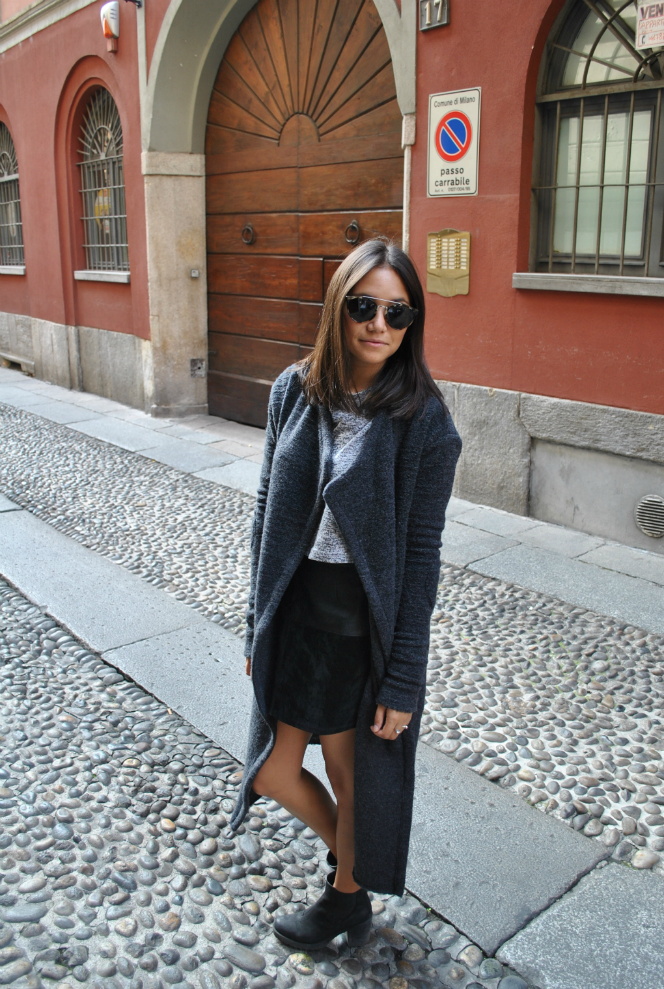 Mixing shades and cut in Milan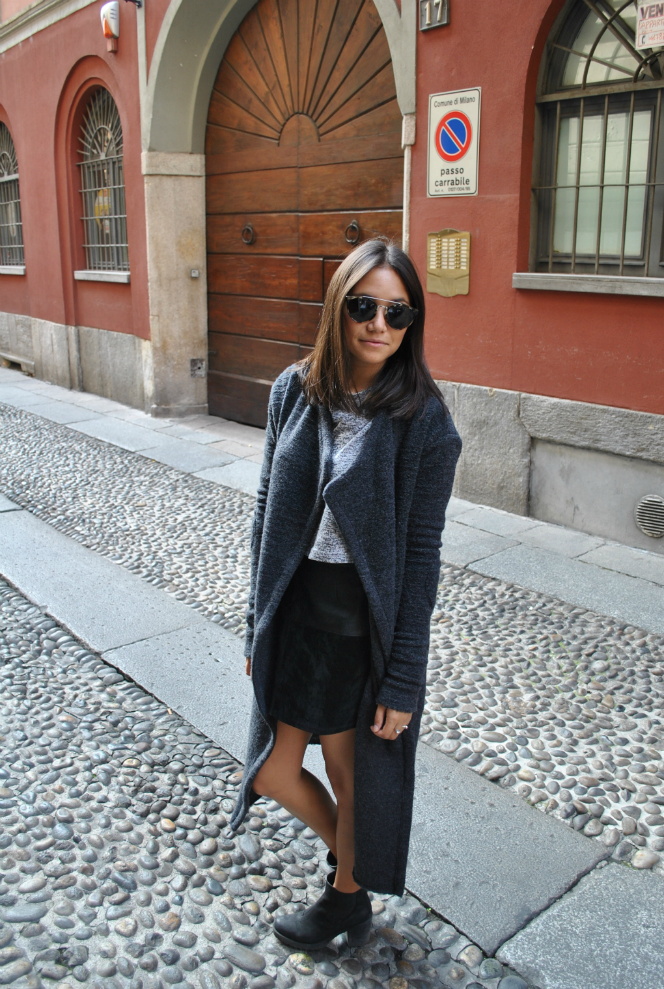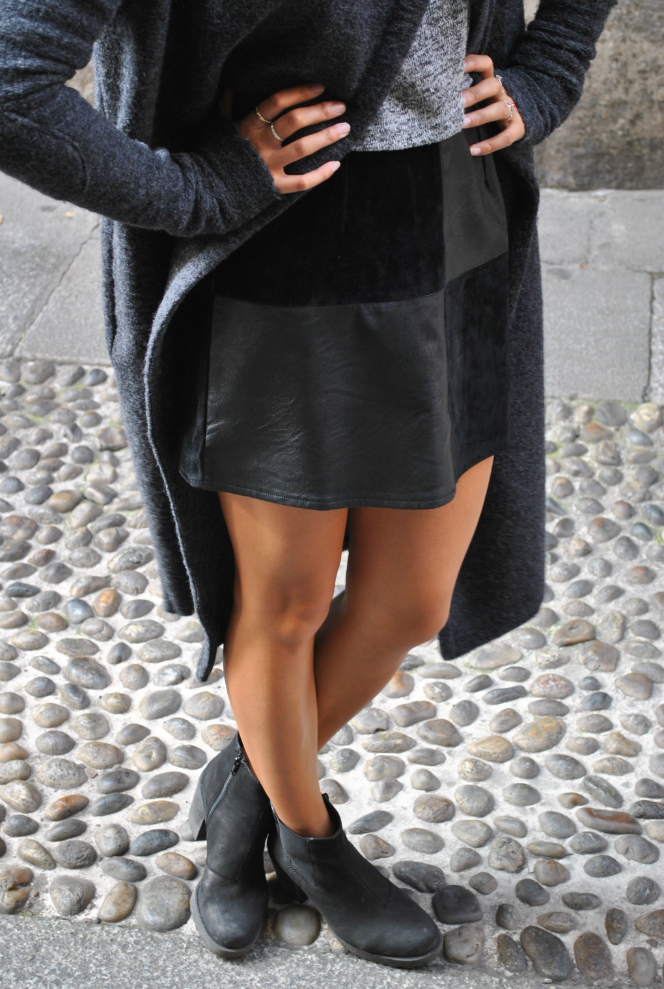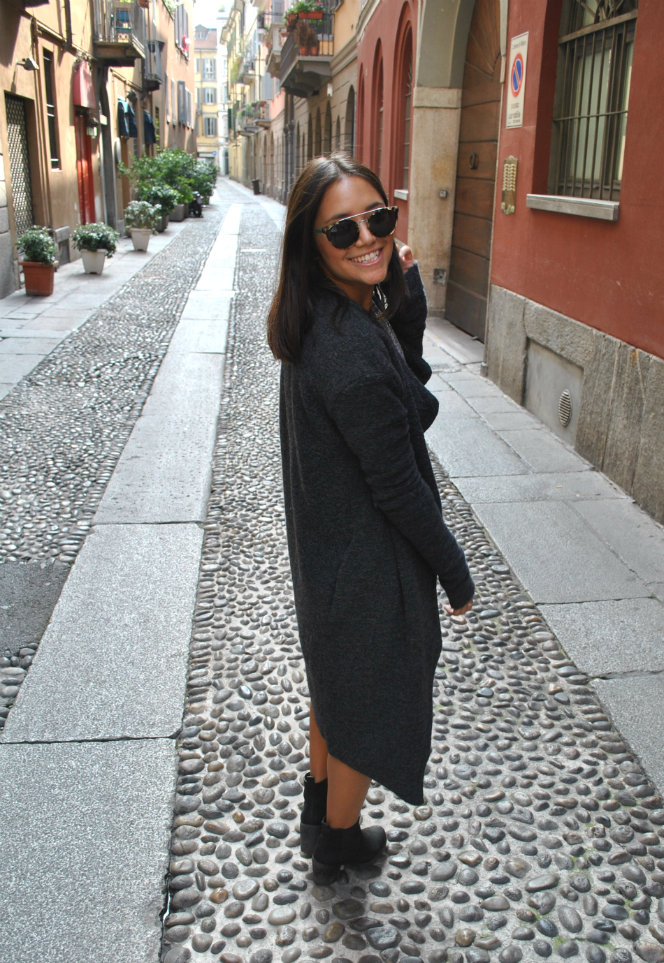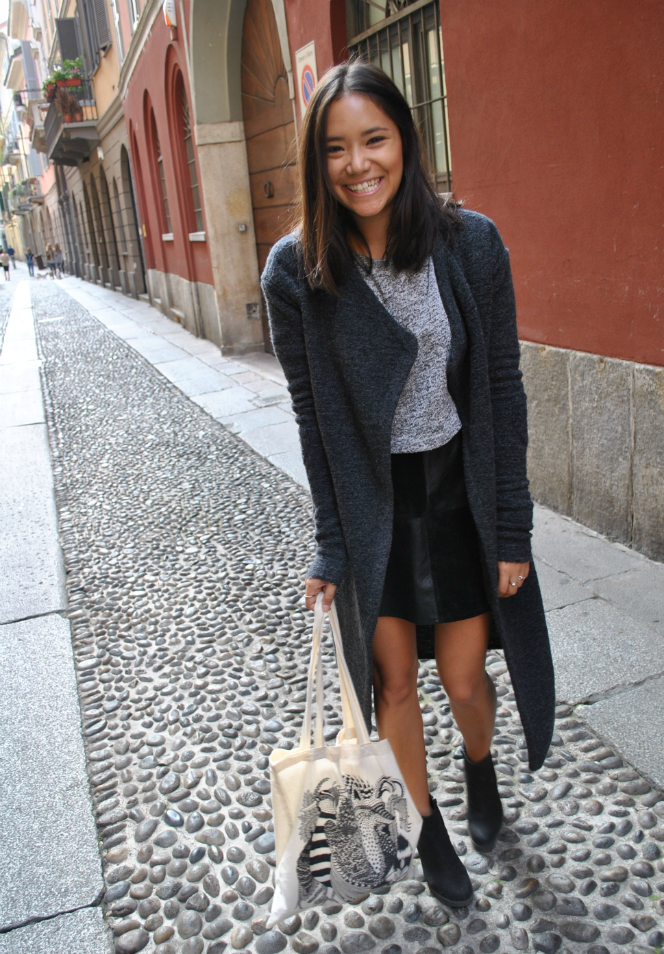 Outfit: 
Suit Cardigan / H&M Crop Top / MinkPink Skirt / Anaëlle Clot Bag / Retrosuperfuture Sunnies / Vagabond Booties
Caro Milano, 
I had a lovely time in Milan few days ago. The perfect autumnal weather was appuntamento! Hihih Just cold enough to wear my SUIT and beloved cardigan with my new MINKPINK skirt (also bought in
Moho
, St Gallen). Additional to these cuties, I took with me a screen printed tote bag, but this time designed by Anaëlle Clot! My adorable brother offered it to me as a present and I am so thankful! You should check out her website, she's creating some amazing designs and draws! We shot while walking around in Brera, a very cute and fancy fancy neighborhood. Fall is for sure the best season ever, the temperature is just right as it should be, not too cold or warm. It allows me to mix a lot my outfits. Wearing short/long sleeves, skirt and booties, why not adding a pretty scarf matching your jacket and using different materials as well.