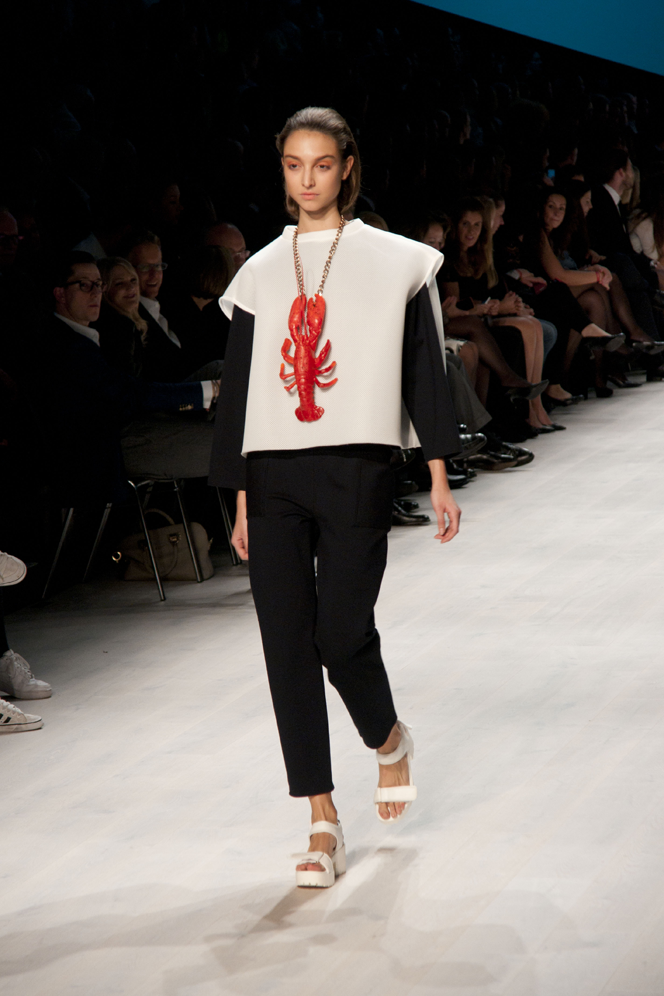 Mercedes-Benz Fashion Days in Zürich
Swiss Selection Part II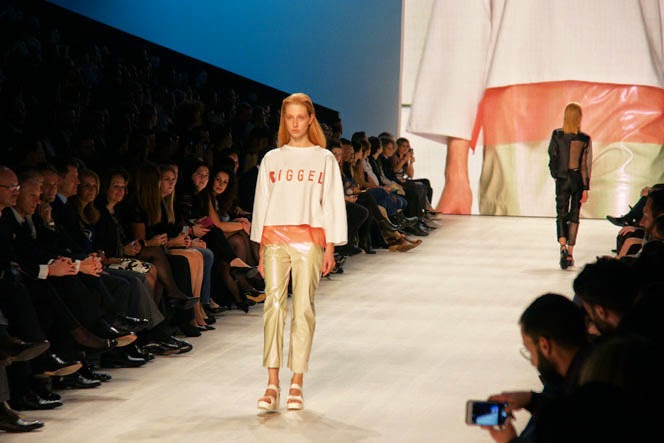 Stefanie Biggel: An incredible Spring and Summer 2015 collection entitled "Death by Watermelon"! Crazy cuts and fabrics, her collection promesses to be faithful to a young, funky and minimalist mind! Totally agree with the white platforms, and love those wide sweater!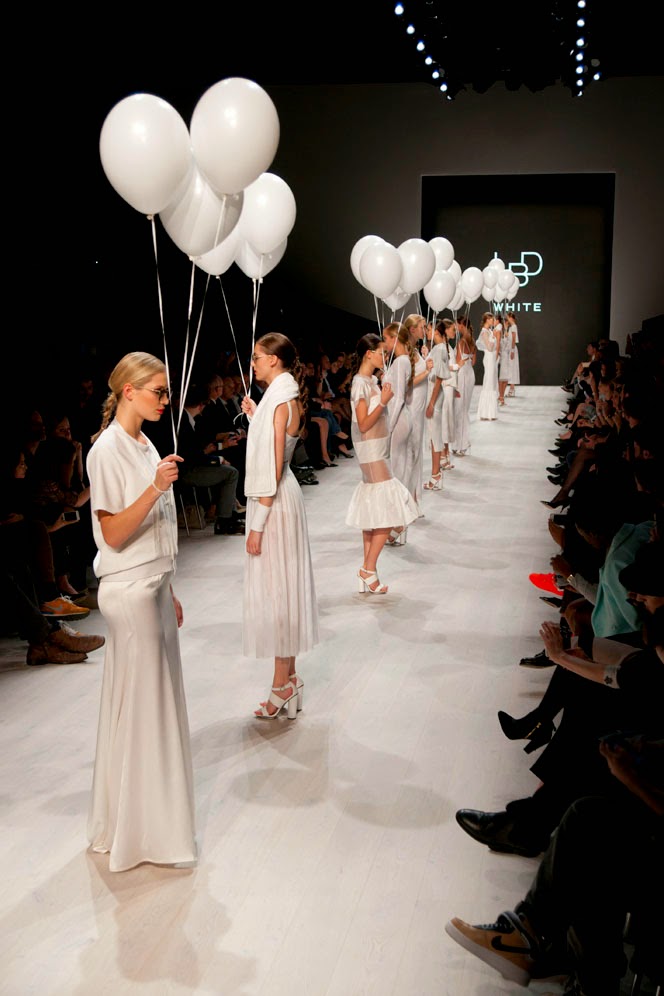 Little Black Dress: Lovely collections for the following Spring and
Summer 2015 with LBD! One colorful and pretty symmetric, and
another one totally white, which was amazing to discover!
Everything but black, these cocktails and laid back dresses are
amazing! Simply in love with the both collections! Noticed the
Mykita sunglasses, which are perfectly chosen for those whity ensembles! 
Pictures by Fortunat Lüthi
MBFD – Here are the two last swiss Designers that I saw last month during the Mercedes-Benz Fashion Days. The collections from Stefanie Biggel and the Label Little Black Dress, are simply fabulous!!! I love what they do, and it was a pleasure to discover their new creations for this Spring/Summer 2015. I had a wonderful time and I am already looking froward too be there next year! Enjoy :)!