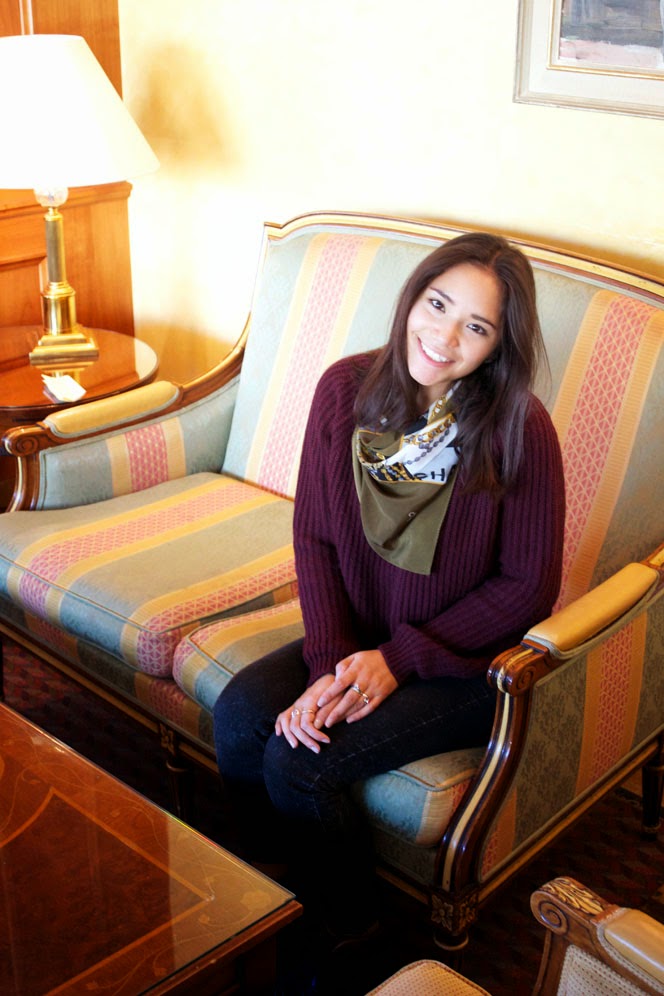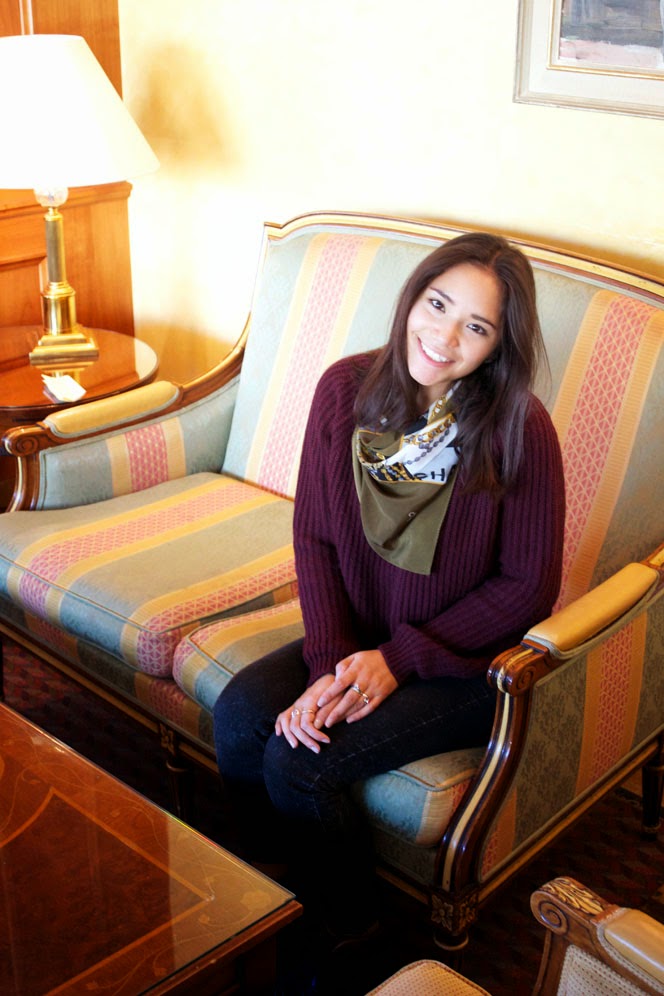 Last November I had the chance to stay with Fortunat in the wonderful and typical Zurcher Hotel;
Storchen
. It happened during the same week-end as the Mercedes-Benz Fashion Days in Zurich and we enjoyed single part of it. When I first stepped into the very fancy lobby, I directly felt a warm and elegant atmosphere. The romantic character of the Hotel provides also from its very special and beautiful location. The Storchen is builded in the heart of Zurich, in the very idyllic center of the old city. Two blocks away from Paradeplatz and the famous Bahnhofstrasse. Form the other side, directly on the river Limmat(which is flowing from the Zurich lake to the North) the hotel offers an incredible view. While having a delicious breakfast in The Rôtisserie or from our room for example, you can enjoy an amazing view on the river and on the famous Church, Grossmünster, one of Zurich's landmark.
Furthermore, the hotel is sumptuous and reflects a long tradition of hospitality, in the heart of Zurich.  Talking about hospitality, I think its one of their key success, as well as, the warm personal and the high standard of service. Moreover, the elegance and the old-fashion style of it, is simply magnificent!! I have to admit, that I like very design and pretty modern style/decoration, but the whole Hotel Storchen is just beautiful and it is its History that makes it so special. It shows the Savoir-vivre in itself and I think it is way more important for an hotel.
I especially love the Café Barchetta, where you can sip your coffee while reading any newspapers. It is classic, chic and the atmosphere makes you feel just like home. On the first floor you will discover the distinguished Rôtisserie, where banquet and other breakfast/lunch are served. The view on the Grossmünster is breathtaking, plus, the celling is painted representing the blue sky with a wonderful celling light (I love thiiiis room)! So chic isn't it?
The room are, as you could guess, elegant, spacious and the view from the window is simply breathtaking!!! I truly enjoyed single part of my stay at the Hotel Storchen! I hope that it wasn't my last one ;). Enjoy and wish you all a wonderful day! :)
Weinplatz 2
8001 Zurich
Switzerland