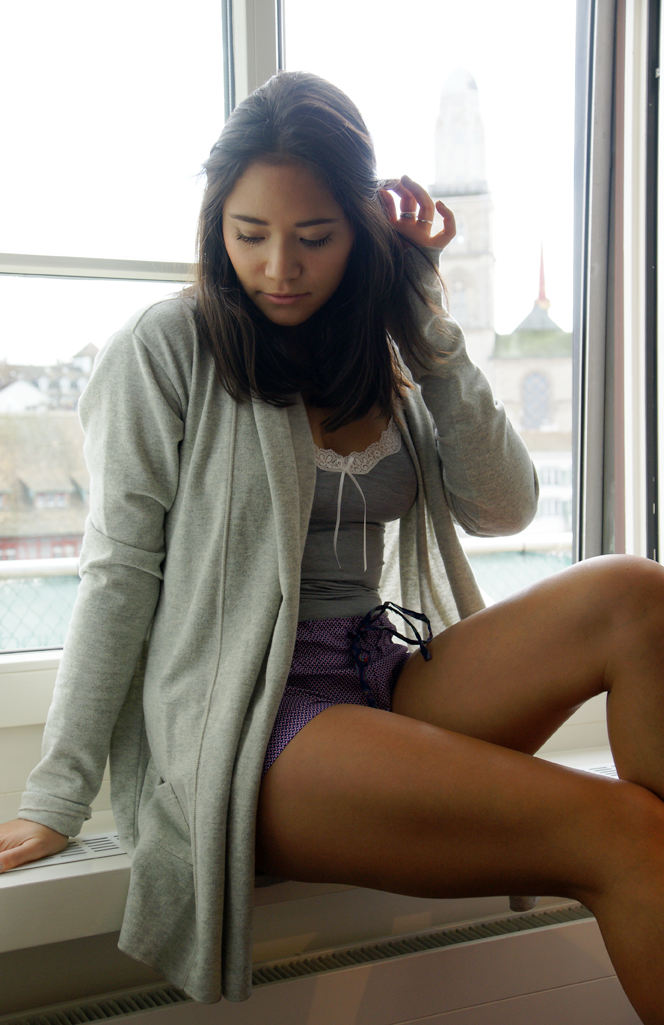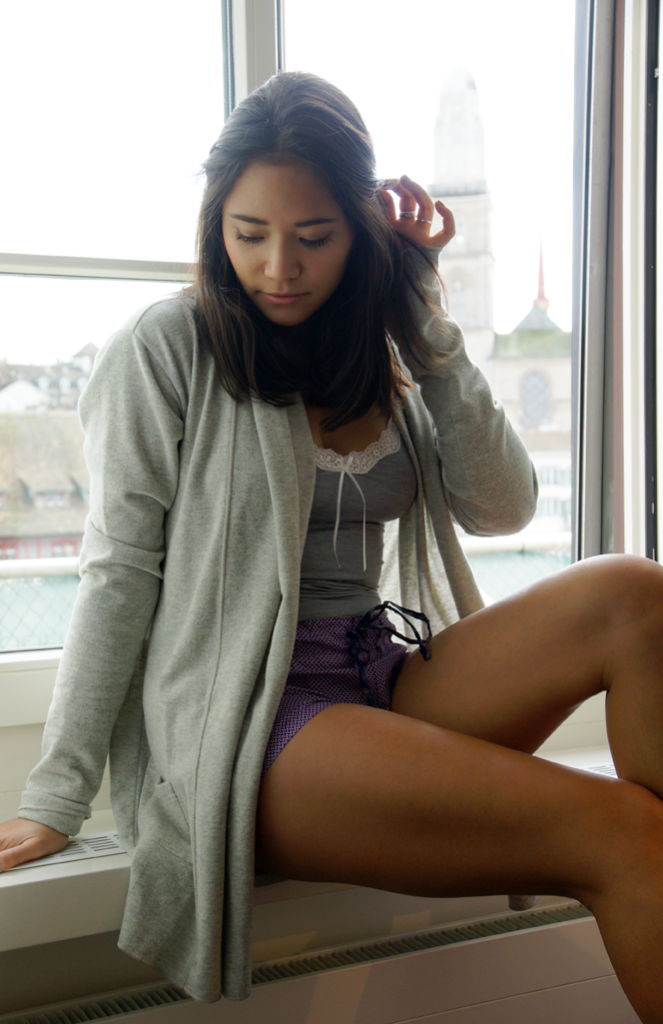 Here we go with another
post about the Swiss Brand, Blue Lemon. Again, I personally chose the ensemble
and tried to recreate a chill and cosy atmosphere while staying in the
beautiful Hotel Storchen. You might have seen a previous post already talking
about this brand, but last time, with an outfit more womanizer and elegant. This
time I wanted to show another style, maybe, younger and that's why I chose to
mix a very cute shortie with a pretty simple grey lace spaghetti top. I'm
totally in fond of the shortie, with its colours and patterns. Plus, have you
noticed the little white lace? So cute, right?
I love wearing shorts and
small tops with a very comfortable and soft cardigan that is definitely the
best! Just feeling like home.
As you can see, I'm striking the pose in front of
the window, but sadly you won't observe the amazing view. Sometimes you might
caught some part of the famous Grossmunster behind me. Enjoy and wish you all a
wonderful days! :)
Outfit: