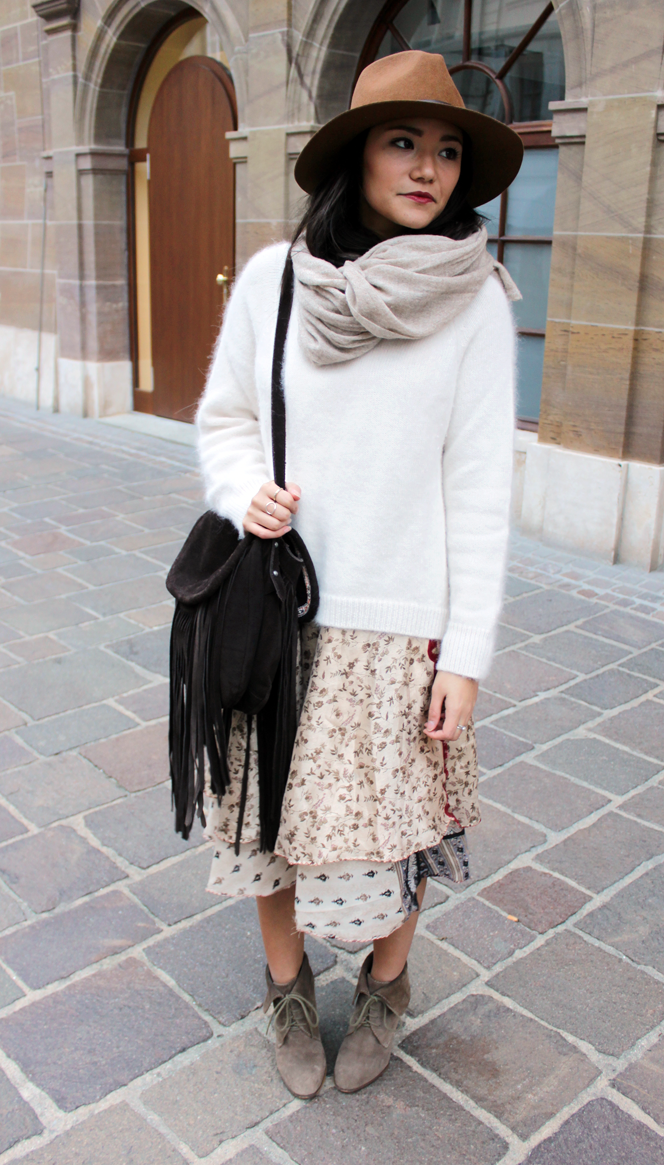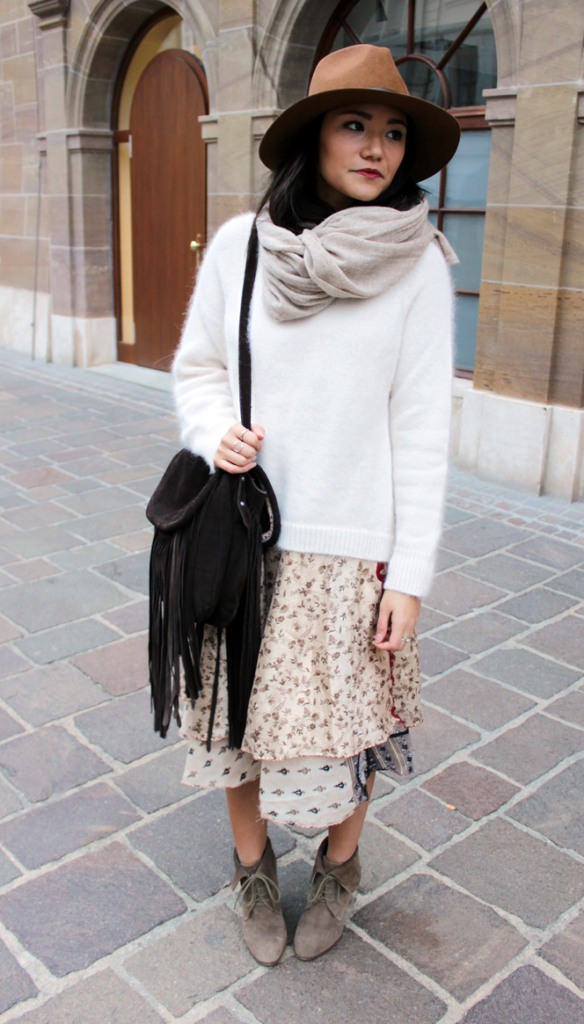 Here we go guys; a total gypsy look! I know that I might have put together quite many statements to this outfit,
I mean, the hat – a fluffy sweater – a silk skirt and a fringed bag, but, I actually like it. I can tell you that some
random people looked at me, like I was the last weirdo on earth, but at the end,  that makes me laugh pretty much!
On the contrary, others complimented me on my silk skirt, even if they thought that it was a dress. About this one,
how do you like it?
Personally, I'm totally in fond of it! I brought it back from my stay in Nepal, you might have seen a precedent
article with another one, anyways, I literally try to find the (two) good ones in any shops of Kathmandu.
I, especially like the patterns of this one and the colors as well, pretty cute, Right?
The hat is for me a must-have, at least for this season or even for ever. I like the cut and by cut I mean that there is
no existing edging, plus, the color is beautiful as well and allows me to not go all black everything in my usual
outfits.. ihihih. Enjoy and have you all a wonderful day! :)
Outfit:
Silk Skirt: From Kathmandu
Cashmere Scarf: From Kathmandu