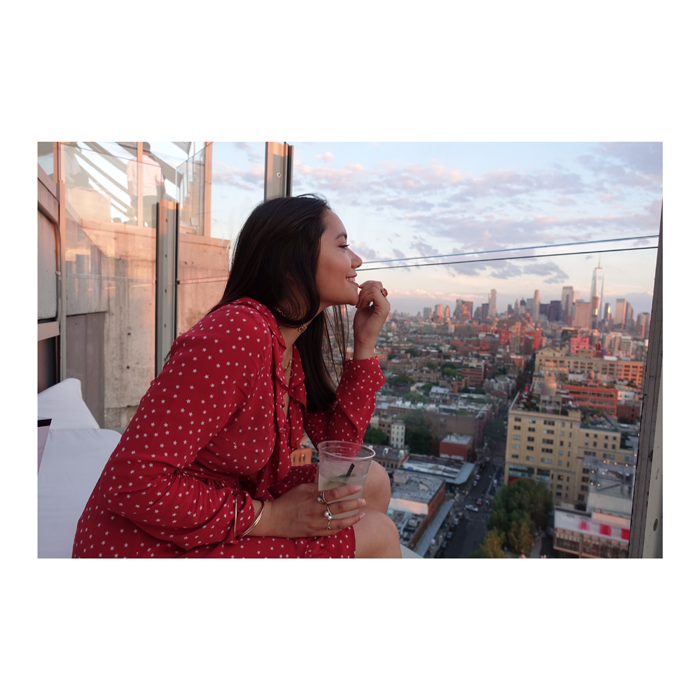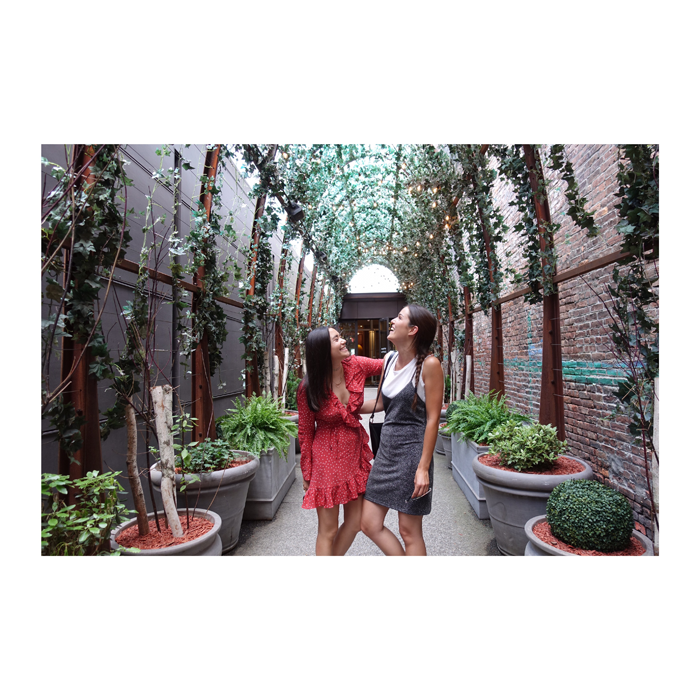 New York is the city that gives so many opportunities and the energy within which would empower anyone.. it's also a city where you are surrounded by people all the time..but believe me, you can feel also quite lonely sometimes. I guess it's a weird thing that might be applied or happening in big cities.
As I turned 25 (yes I did!)  my best friend Laura came to visit and this was the best birthday gift. We had time to catch up and enjoy ourselves in the big apple. Honestly, I'm so happy that she came, we had a great time and lots of laughs! See you in Zürich baby!
On my birthday it was also the pride in New York, so we had first a little brunch at NoMo Kitchen, the cutie and delicious restaurant of the NoMo Hotel in Soho. The location always got me so curious. The entrance is quite impressive and I've always thought I needed to go there (not only for pictures), so it was definitely a good choice! The food was good as much as the service.. which I value a lot in here.  We walked a lot around the city and since it was a beautiful and sunny New Yorker Summer day and we thought going to Le Bain – the Standard High Line's rooftop. As it was pride, we were almost the only two girls on the rooftop but trust me it was way better like this.. we even got to watch some incredible fireworks! I've been to Le Bain for sun setting in order the catch the perfect golden hours and this time was the only time it had happened! I guess we were lucky on my birthday. If you want to have a drink with one of the most amazing views in Manhattan I highly recommend Le Bain! 
Outfit:
Dress: Realisation Par
Platforms: Superga
Pictures by Laura Marino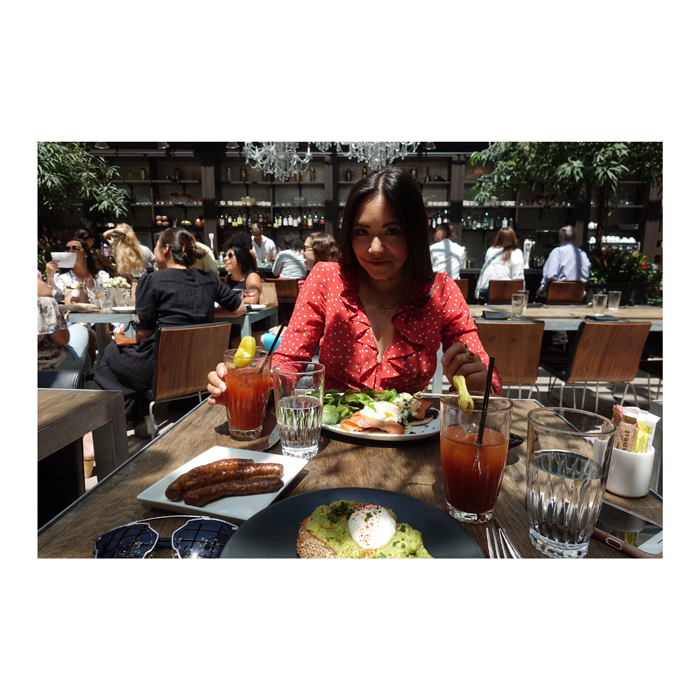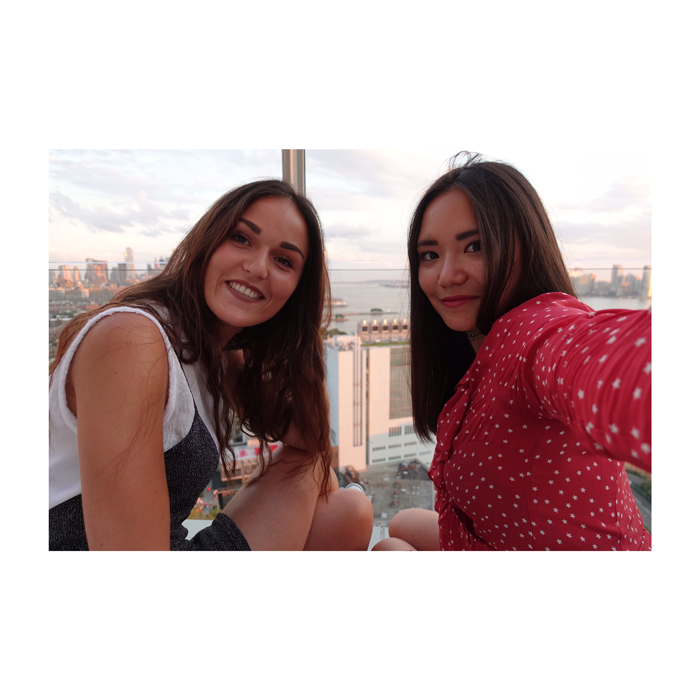 Xoxo,
Sarah
EnregistrerEnregistrer
EnregistrerEnregistrerEnregistrerEnregistrerEnregistrerEnregistrer
EnregistrerEnregistrer
EnregistrerEnregistrer