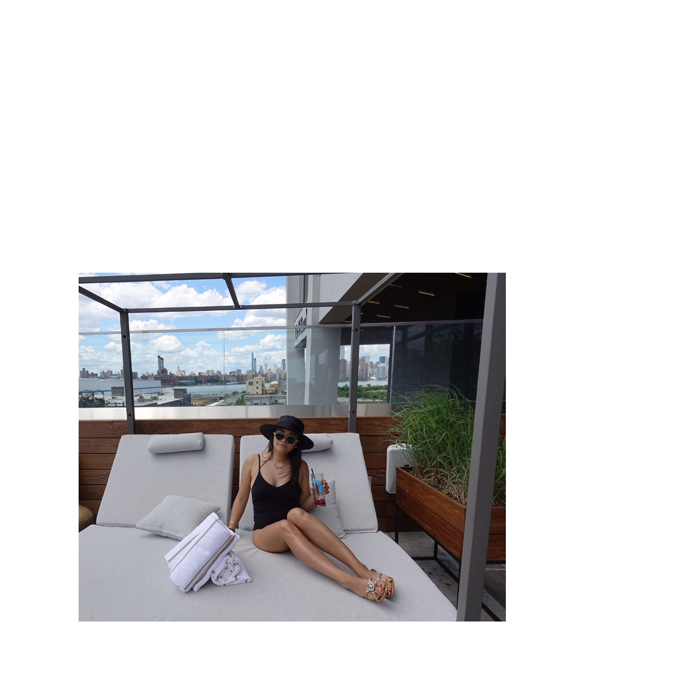 The chicest attire for a pool day
So, following my birthday chill day (article), I also wanted to do something special in order to mark the occasion. So, again with Laura and my friend Miranda, we booked a sunbed for three at the pool of the William Vale Hotel for the day. The hotel is located in Williamsburg almost in Greenpoint though..and the view is just superb – the whole Manhattan skyline!
However, the pool is not as high as the Westlight, the rooftop bar at the top, but still, the place is a little heaven in Brooklyn. I've always wanted to chill one day by a pool on a rooftop in the middle of the city, but most places I've looked at seemed to be very narrow and quite crowded which was not the case the William Vale Pool. And the point was to relax and have a good time with my friends.
Outfit:
Hat: Lack of Color
Sunglasses: Vintage
Swimsuit: & other stories
Sandals: Giuseppe Zanotti
Pictures by Miranda Starcevic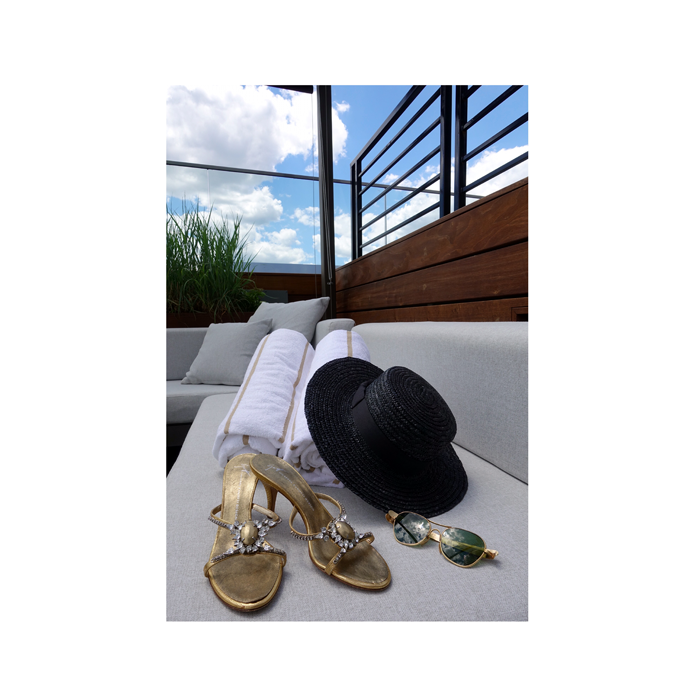 EnregistrerEnregistrerEnregistrerEnregistrer