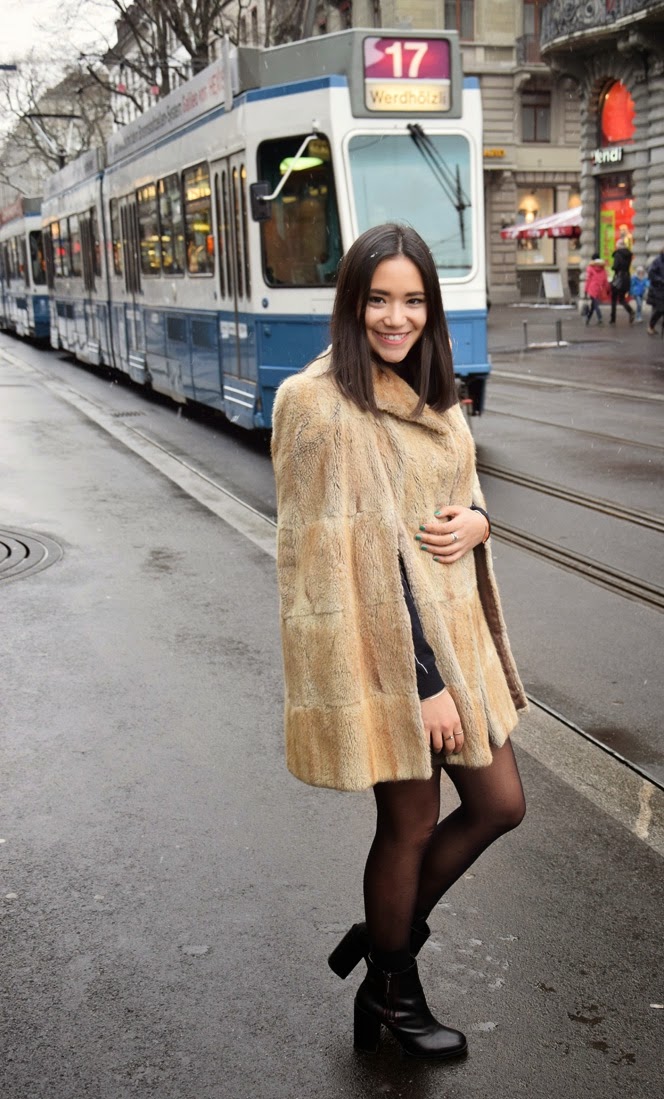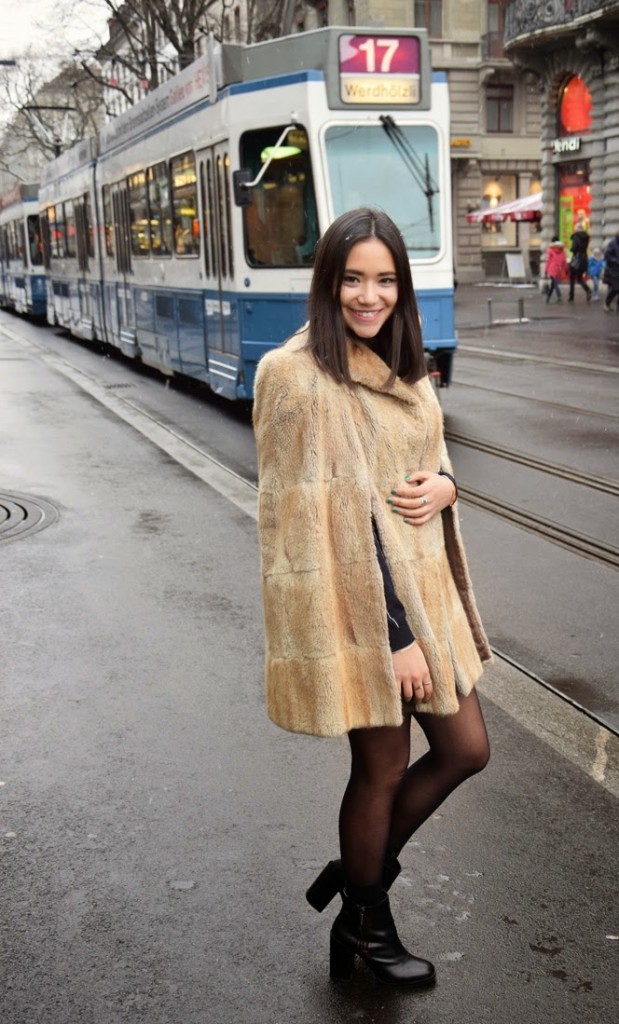 Hi guys! Omg it has been a week without posting anything! First of all, I'm sorry, but I've been working pretty hard for Romande Magazine and I'm sooooo excited for the second issue to come! Be Ready!!!
So lately, I've been around Zürich, most of the time it was for meetings, or ModeSuisse, but I also went to Art on Ice, which is an amazing show where artists are performing and singing on stage, while on ice, figure skating is happening! The beauty and elegance of ice skating is just breathtaking! It was wonderful to see the power and the rapidity on the ice! Plus, the great Nelly Furtado and Tom Odell were singing for the show!
This shoot happened just after the show! I was wearing this vintage cape with a pretty cute skirt! I love the combo of both colors  combine together. The shooting was very spontaneous and natural :)!
Outfit:
Cape: Vintage