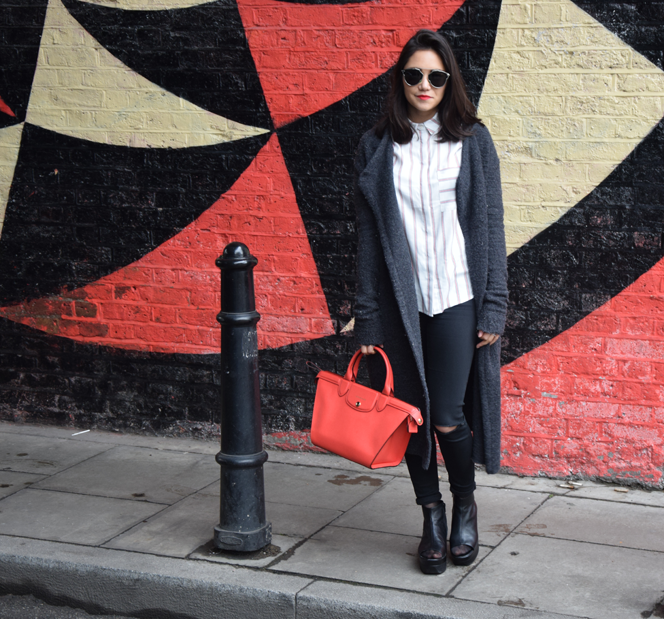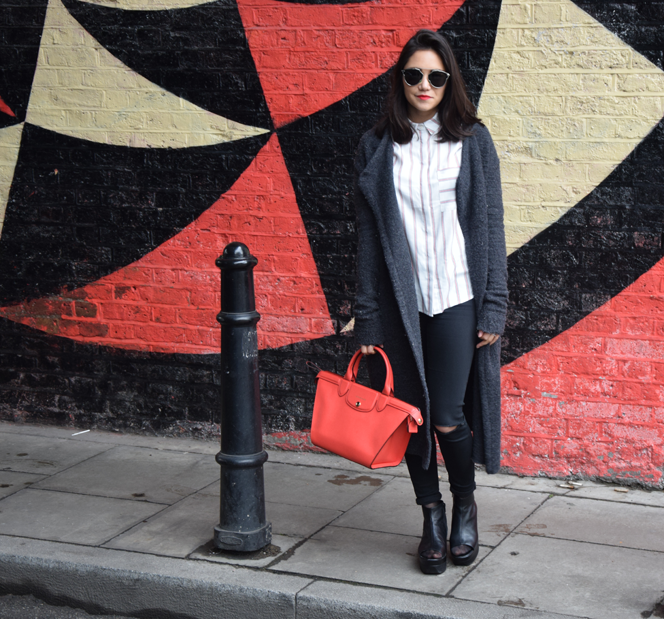 Last Week-End, I flew over the british capital and couldn't be more happier to be back in the beautiful and edgy city of London! It was so exciting to be there for the London Fashion Week, as my very first time at a real Fashion Week! I stayed in Shoreditch, which was very pleasant. I would call it like the Williamsburg of London. This neighborhood reminds me so much of Willi, for its coolness and easy going way of life. As a reinvented old industrial zone with many artists and cute places to go, as much as, flea markets, coffee shops, restaurants, or clubs and galleries, Shoreditch is full of surprises!
The shoot happened just after having a really good breakfast in the neighborhood. I found the Wall so cool that we had to shoot in front of it! The artist is Shepard Fairey, and it's right towards the NikeLab in Shoreditch! Now that I'm talking about this shop, if you're visiting London, you should definitely stop by the store, I was pretty much amazed by everything in there, from the sneakers to the clothing passing by the shop in itself or the architecture!
Finally, I'm wearing a comfy outfit in order to keep on visiting the city, even though, it was actually freezing! How should I say it? I'm in love with this Longchamp Heritage bag!!! I love the size, it's the perfect size! Its color is powerful and I like that!
Outfit: