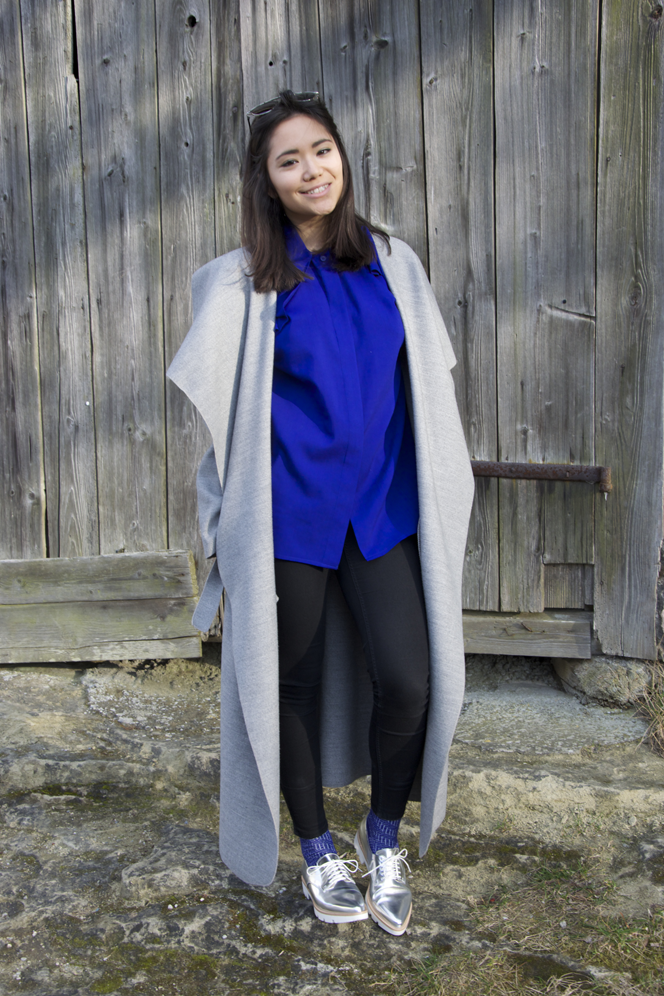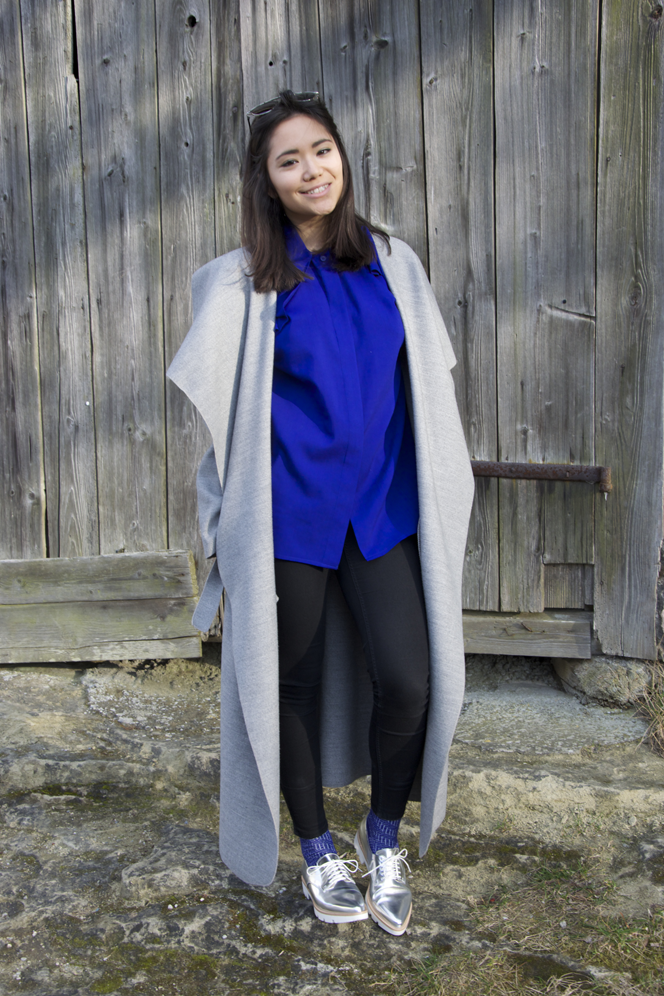 That is official! I cannot live without this coat! This is the best one ever! I can not stop wearing it since I got it, a month ago back in Shoreditch, London. So comfy, light and oversized, this has all the parameters for a spring jacket that I could dream of!
I chose to combine my lovely and design coat with this deep and royale blue shirt from Akris. The shirt could be seen a little bit weird, with its sort of short cape above the shoulders, but that is what makes it special!
Plus, my new shoes are so craycray! I love silver shoes! Kind a weird for some people, I do love wearing these! Even more with my little socks, which are definitely made for this outfit!
Outfit:
Coat: The Lazy Ones
Sunnies: Dior
Shirt: Akris
Jeans: CheapMonday
Socks: COS 
Shoes: Zara