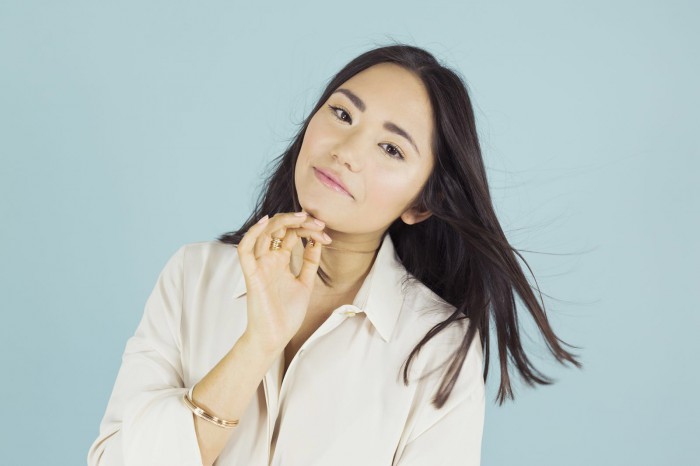 Turn, and the World is Yours!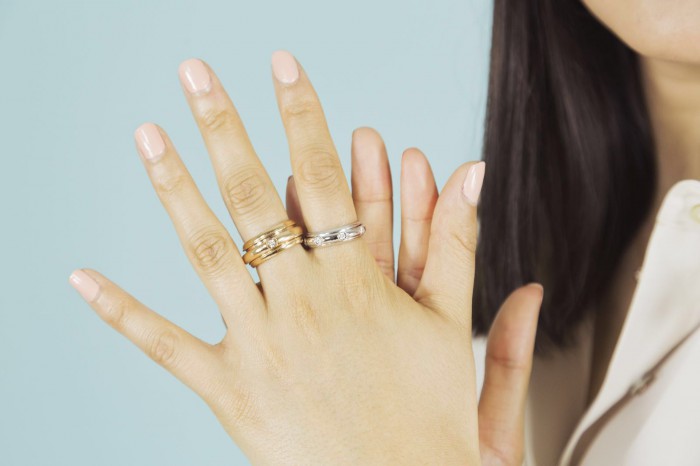 I am very happy to finally share with you a project that I have been working on, since the end of April. First of all, I am proud to announce you that I am part of this year Piaget Possession Ambassadress. I grew up in Lausanne, the french-speaking part of Switzerland and I know the house Piaget since forever. I could not be happier to collaborate with the jewelry and watch brand by standing, starting from today until the end of the week, 28th of May, with other great and entrepreneurs women for this contest. The contest consists of sharing my photographs and a little Gif that we shot with the talented Emilie Müller, who is also the winner of last year's Possession competition. I chose to wear some amazing rings, chic bracelets and one special pendant from the collection. As you may have noticed already, I like to mix gold and silver on my fingers. For me, there are no rules. As long as I feel good wearing pieces of jewelry, there is nothing more to ask myself about. I am very sensitive with rings. I have the chance that my mother offered me a lot of her graceful rings. Each of them that I possess has a lovely or unique story behind. Some of the stories are related to my family and I cannot separate myself from them anymore. Not wearing them feels like incomplete in a way. My rings are part of my personality, and I think, any precious pieces of jewelry, not only in term of prices but chiefly identify with emotions, should empower me.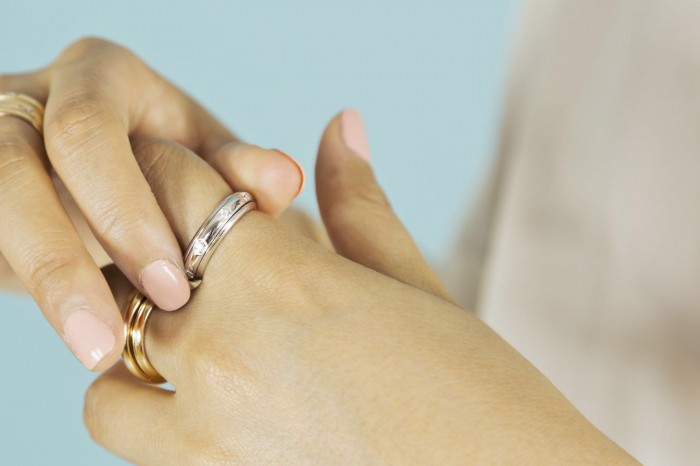 Jewelry are not easy to adopt or wear, even less when you are used to yours, but, by wearing the truly exquisite Possession rings, I felt unbelievably good with myself. Confident, adventurous and elegant. The Possession collection has its particularity; each single piece of jewelry allows you to play with, just turn it around. To be honest, while the shooting I was pretty stressed out. Without realizing it, I started playing with and turning the different rings that I was wearing. Suddenly, I was conscious of my gesture and told my inner-self that this little move had calmed me. I kinda loved the feeling that instinctively turning these helped me to relax. Also, I found the bracelets amazing. Whether they are made out of rose gold, gold or silver with diamonds or not, these are offering a feeling of freedom on your wrist. The Possession open bangles are designed wide-opened in order to thread easily, they can twist themselves like crazy. I never expected any flexibility in such bangles, but these are incredibly made. Light and delicate with a discreet exuberance, they are perfect to wear during the day with a casual and lay-back outfit, or, in the evening in order to dress-up a little. I see the Possession collection, whether the pieces are shiny, gold, silver, or more humble, as jewelry lines made for today modern women; joyful, hard-working, independent and ready to jump from one meeting to another or simply active supported by their bijoux. 
I am honored to be counted among strong personalities. I mainly felt quite amazed by this year's Egeria, the sublime Olivia Palermo. She always has been one of my Fashion Icon. I guess we all discovered Olivia while she was a PR at Diane von Furstenberg in the TV reality show, The City. I was a teenager and this serie made me so curious about the world of Fashion and of course, New York. Maybe my fascination for the big apple comes from there, I can not really say, but one thing is for sure, I discovered Olivia and her style. Effortless and sporty-chic, I was soon picking up some pictures of her street styles on my mood board "icones de mode". I just cannot believe it, how cool is it when you are participating in a contest with a prestigious brand and its face is one of your favorite fashion It-girl, Right?!
I would be very very very thankful if you could click on the link below and participate for me, by voting! I could win Possession Open Bangle and so do you if you register! Good luck! And thank you! 
Click Here to support me! 
Outfit:
Jewelry: Piaget
Dress: Modissa
Pictures by Emilie Müller