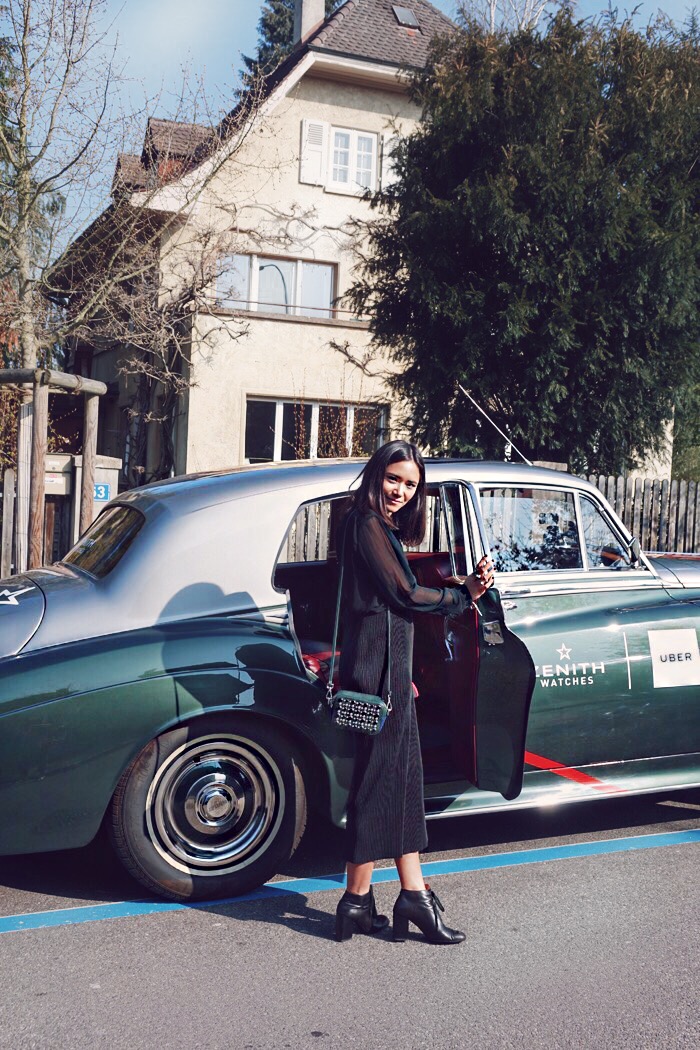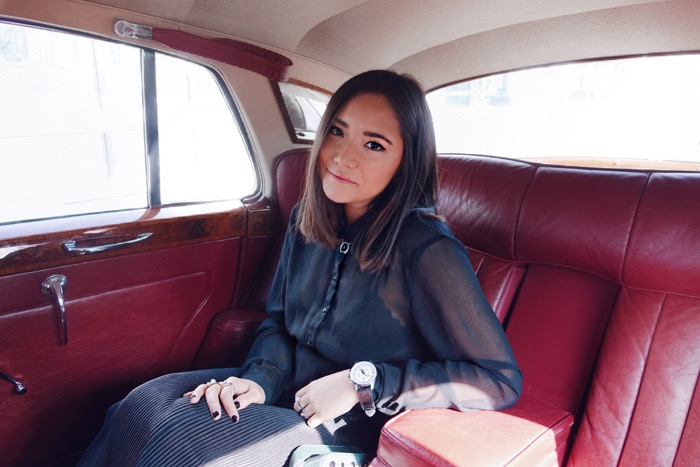 You might have realised that I am totally into UBER. Okay, true, I am still waiting for UBER to come to Lucerne. Some people have told me that the whole concept and company is unfair to taximen and their profession, but I am not really okay with this statement. First of all, I am still a student. Paying more than the double price of an UBER course, by taking a normal taxi, does not make me hesitate. I doubt that many people would be willing the pay double or triple of their course if they could not. Plus, I am a digital person, I am so into apps, no need to call, the application tells me exactly when and where my car is coming.  It is so easy and you usually don't wait for much. Also, I never had any bad situation with a UBER car (knock on wood) and I cannot really say the same with taxis. Of course, I am not saying that all taximen are unfriendly or whatever, but I never felt uncomfortable while a UBER ride.
Maybe it comes from my wish to have a personal driver ;). Anyway, while traveling around I get used to UBER and I am not going to stop. Even less, when, during the crazy week of BaselWorld, Zenith partnered up with the enterprise. But wait, not just in a normal UBER car…no no no, in elegant classic cars. I had the chance to be picked up by an amazing dark green Bentley S1, from 1959, in order to go to the fair. I tought the travel was great. Incredibly comfortable, I could not hope for a better ride. The interior of the car was so well designed, just sublime. I found the combination of the classic Bentley and the Zenith house, simply beautiful. 
On the picture, I am wearing a Zenith (men) watch, also very classic with traditional blue hands. I don't know about you, but I love wearing men watches. Okay, this one might be huge on my wirst but I still like the style.
Outfit:
Necklace: Loveis
Shirt: Urban Outfitters
Watch: Zenith
Skirt: Zara
Clutch: Sandro
Booties: Robert Clergerie
Pictures by Fortunat Lüthi