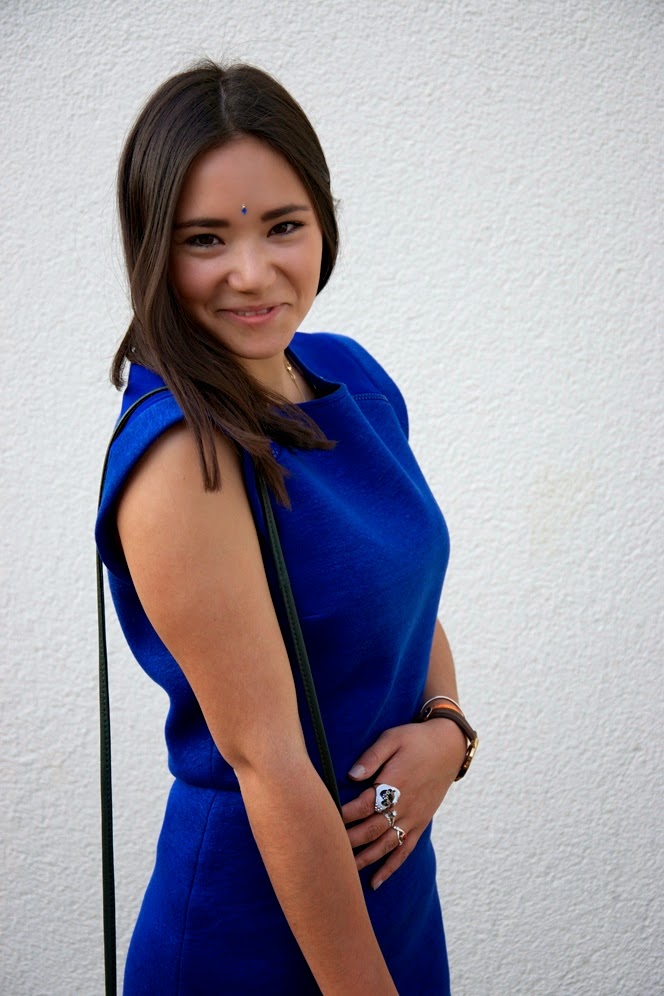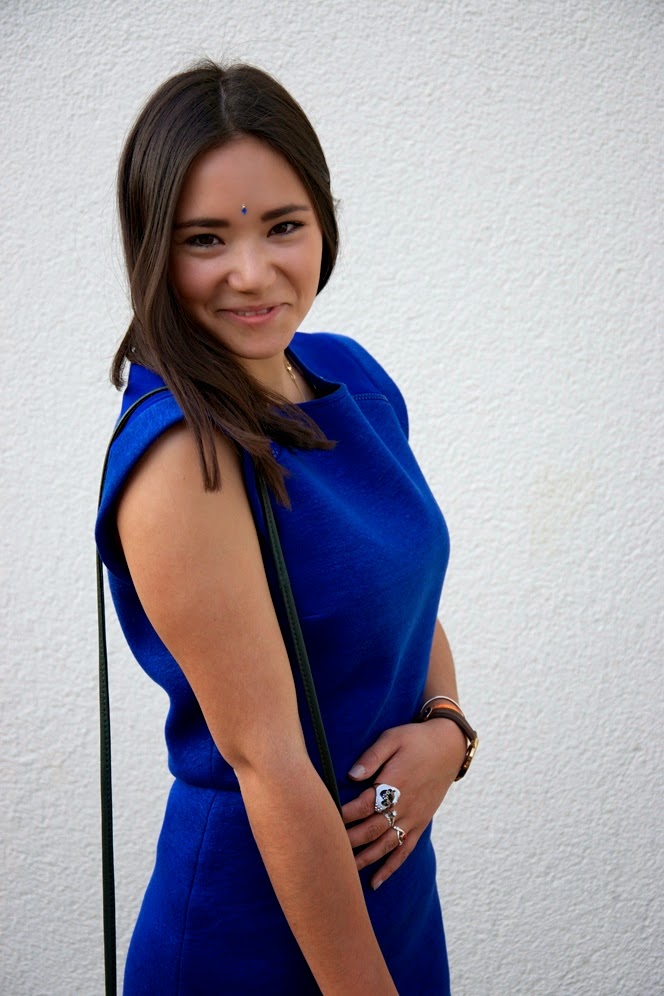 Last Friday, I had the honor to speak at the fundraising dinner about my experience in Nepal, with the students association, P.I.E.C.E.S., in Zürich. It was a wonderful night, enjoying a very delicious and vegan menu with friends and family.
As you may have heard, what happened in Nepal last week-end is tragic. The earthquake hit violently the capital, but also the district of Lamjung where my colleagues and I used to taught last summer, and the whole country in general. It is very sad to hear and see the images, while you're in Switzerland and you cannot do anything. I will post a special article about Nepal on the blog, from Kathmandu, to Lamjung with our students and family, to Pokhara.
For now, as I had to speak in front of seventy persons I needed to wear something classy and pretty. I wanted to keep some nepalese vibes by wearing this bindi, juste blue as the dress! Modern and made of neoprene, the dress is the perfect mixte between chic and edgy! Plus, with its powerful color, this deep blue makes it very special!
Outfit:
Bindi from Nepal
Dress: Longchamp
Clutch Bag: Sandro
Watch: Daniel Wellington
Wedges: Jeffrey Campbell