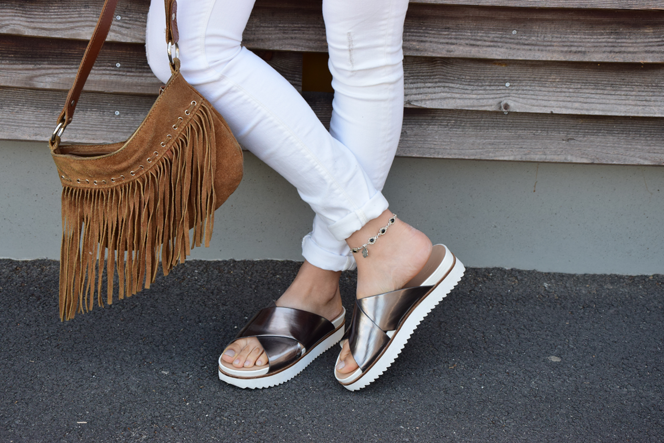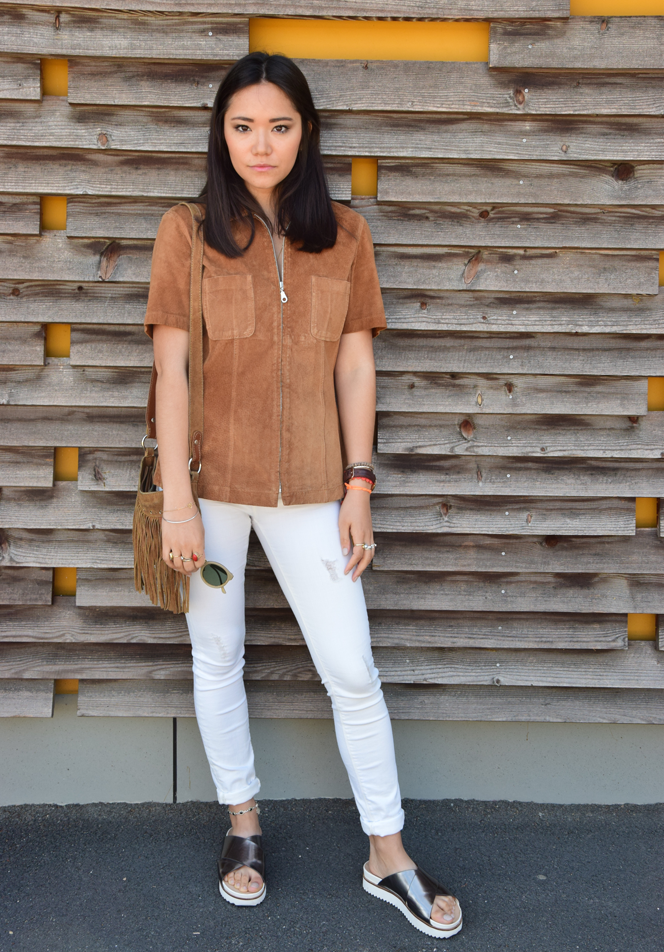 Summer was just around the corner, it is raining cats and dogs outside and I am sharing with you today a spring outfit. Firstly I would like to say that I am so not into white trousers. I used to hate them and make fun of them, but once I bought this one… I don't know why, I was curious.. I guess, and actually I like wearing it!
Secondly, I wanted to wear something bright with this vintage suede shirt. Denim would have been more classic and totally hype, but I went for a white jeans.
Thirdly, I mixed these vintage daim/leather pieces (I am talking about the bag and the shirt) with white and modern platforms. I like contrasting modern and vintage!
Outfit:
Sunnies: Kopajos Mykonos
Shirt: Vintage Spengler
Bag: Vintage from Nothing Hill flea market
Jeans: Zara
Platforms: Zara