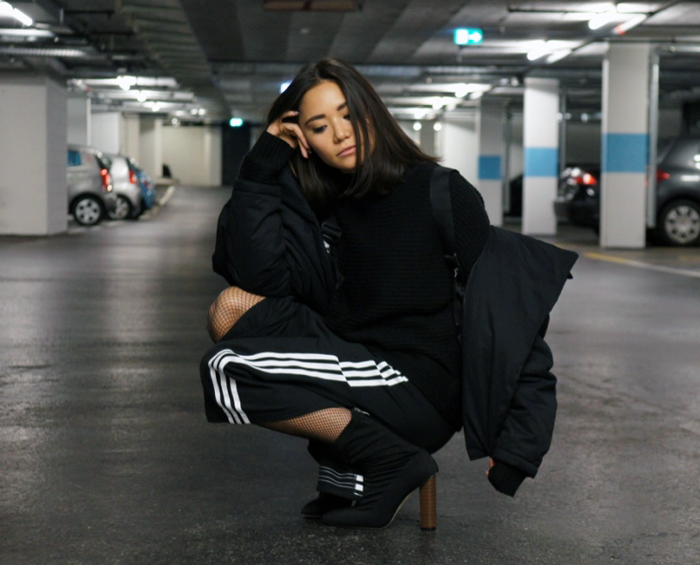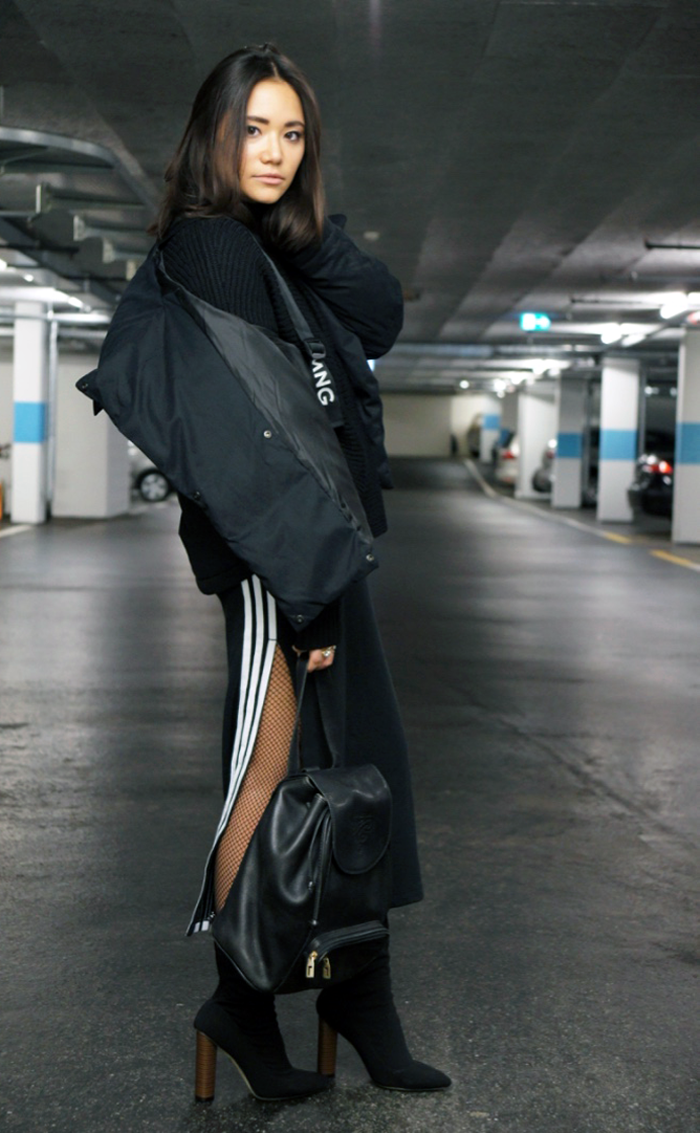 I have been blogging for a while and some people think that they can say if a look is or is not a fashion "faux pas". I just find it stupid. Who exactly are you to say that? I believe that style is part of personality and it gets shaped with trends, experiences and years, just by living. I think you need to feel good in your clothes and that is all that matter. Who cares? We might in Switzerland, just go abroad to bigger cities and you will see that nobody is caring about what you are wearing.
I don't care to mix colors, styles or show a bit of a skin. If I can give an advice; just wear what you feel to wear. If your clothes can give you a feeling of empowerment, that is great. Just feel good and in your skin and clothes. If you go a bit "crazier" in Switzerland, get ready to be judged…ahaha, but it is fine, as long as you are cool with it.
For this look, I chose to wear a sporty Adidas skirt, with heels and fishnet tights, and so what? I love this black everything outfit and some might have thought that it was weird, but I did receive actually tons of compliments. So don't be afraid, own your look and feel good about it. At the end, confidence is the best you can wear ;).
Outfit:
Turtleneck: Halluber
Down Jacket: MANGO
Skirt: Adidas Original
Bag: Lancel
Fishnet: Avant Première
Heels: Public Desire
Pictures by Fortunat Lüthi
XX
Sarah