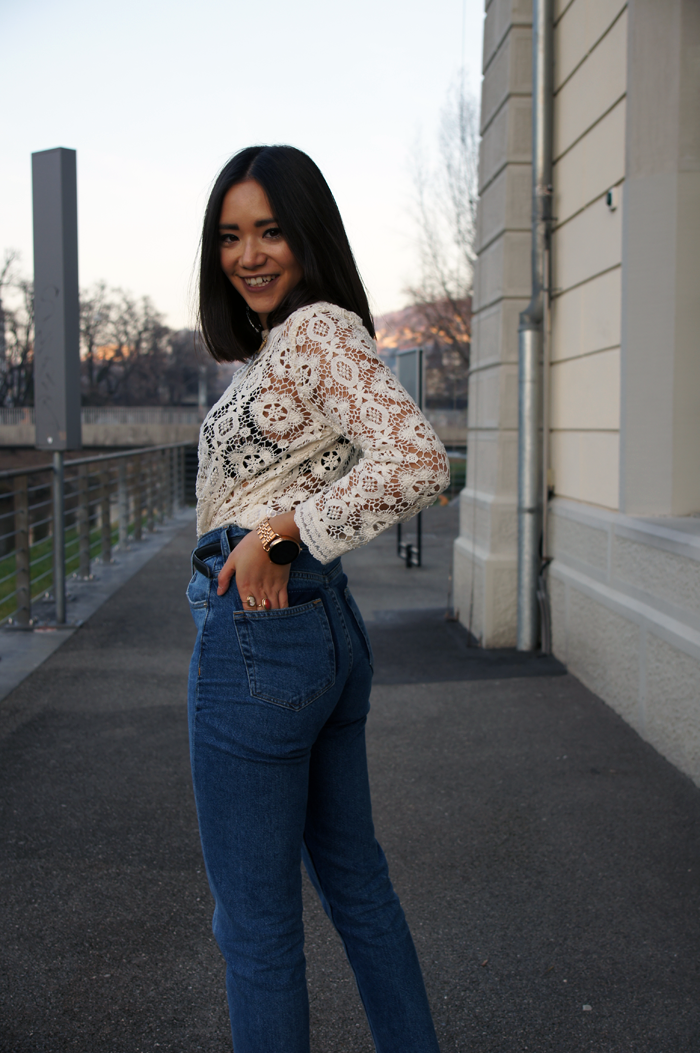 Online and Offline on your wrist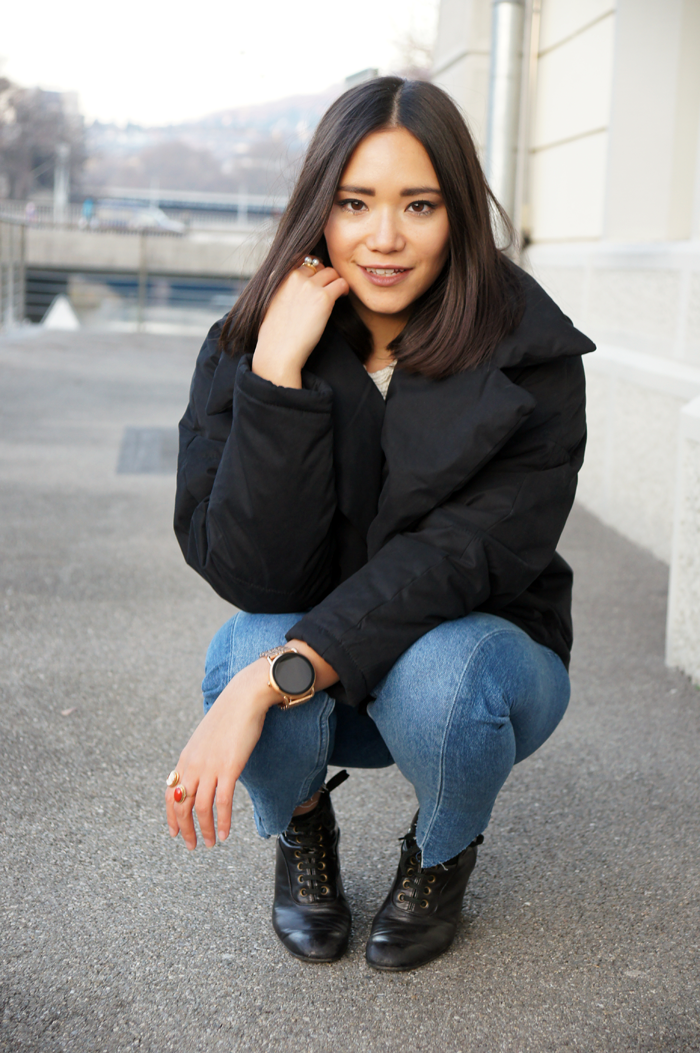 Okay, a year ago I was thrilled by the new announcement of the TAG Heuer connected watch, after the Apple's success story , I could not help myself wonder if I would one day have an electronic watch. I haven't gotten a beautiful Swiss-made and traditional one, (yet – hopefully this will come with the years..haha) I did get some lovely ones and very practical but to be honest I am craving for the one watch to keep with me forever and never get tired of it. This one may cost a lot, so I'll figure out about that one later on ;). For now, I am too curious to set up with one watch. I like to think of watches as accessories.
I recently discovered Fossil's smartwatch, as you have probably seen on my insta-, snapchat stories, a cutie, rose gold please, connected to my phone. I never thought I would be so into it. I like to see myself disconnected and capable of turning my phone and any other electronic gadgets off, but I have to admit that I got pretty excited about it. I am not gonna lie, I am not that crazy about how many steps I walk each day, but I got to play with it since it's a touch screen. The watch is connected to my phone via Bluetooth and I must have the app on my phone, both Apple IOS and Android are compatible. Then, I can start to discover it. I  get notifications from the different apps that I have given access to, such as Whatsapp, Instagram, and so on, basically all my social media platforms on which I am active (in the settings), including calendar and Facebook notifs. I have access to the weather forecast, Google Maps, control the music I am playing on, e-mails and calls. Hopefully  I can turn on the flight mode and don't get distrub by anything on my wrist. 
If you take care of a more traditional dial, you can change and choose one out of a bunch. I chose a digital one with pinkish and purplish colors, to contrast and match with the connectivity. I like it, and by doing so, I can definitely change the look and feel of the watch. Also, I chose a rose gold stainless bracelet, but I can easily change it to a leather one if I want to. I like to have all those options, to modify the aspect of my watch, and use it as an accessory to my everyday look.
By the way use the discount code FOSSILXMAS1 for 10% off for your purchase of any Fossil (smart or not) watch on Manor website.
Outfit:
Jacket: Mango
Lace top: Maje
Jeans: H&M
Belt: Vintage
Watch: Fossil Smartwatch
Rings: Vintage
Shoes: Robert Clergerie
Pictures by Fortunat Lüthi
XX
Sarah