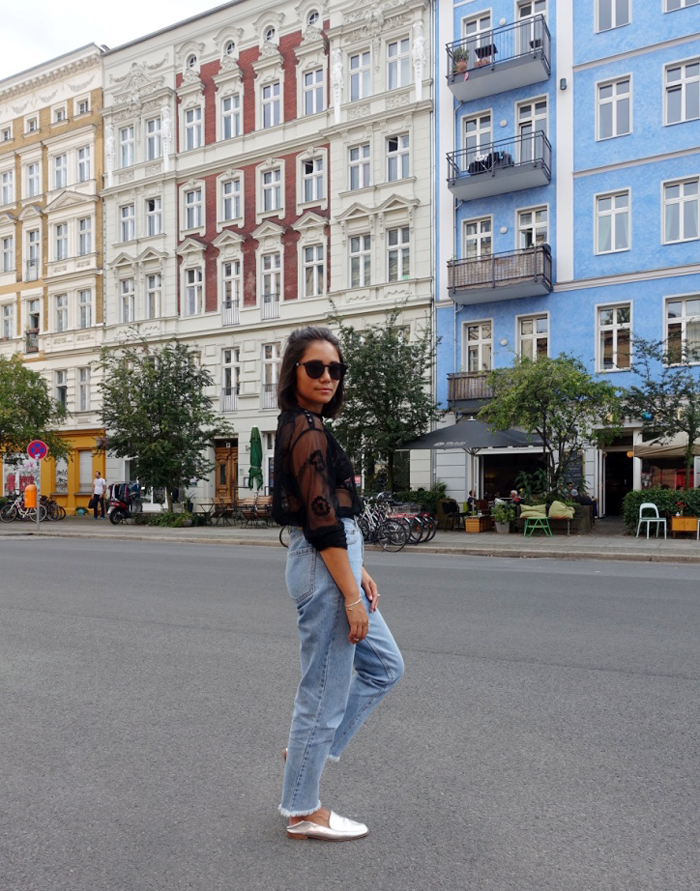 See-through in Prenzlauer Berg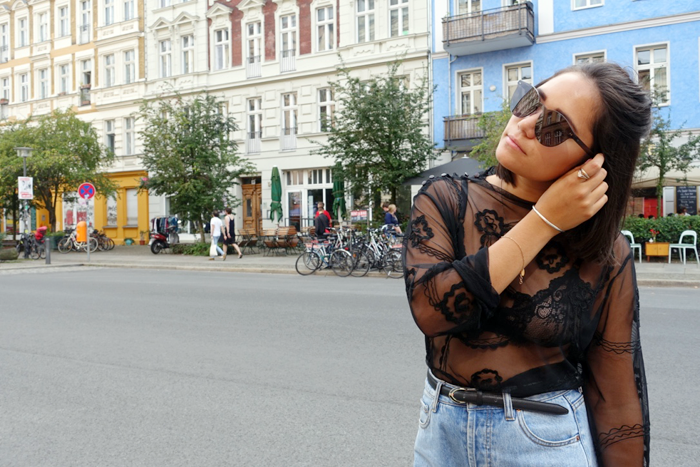 I shot this look when we were in Berlin. I love see-through tops. I mean a black, lace, see-through top, how could I resist? There is no way that I would. I truly think that transparency with lace isn't vulgar at all, but very sexy and chic. Can't we be sexy? My point is that I wore this exact same outfit just before leaving to Berlin. I left Lausanne, took the train to Zürich to meet up with my friend Marina, she is also a blogger and finally went to Lucerne to grab some stuff for the weekend. I wore this outfit in three different cities and I can assure you that people all looked at me, like I am crazy. Oki, this did not surprise me in Lucerne, it is the Swiss central area afterwards. But I was quite surprised in Zürich, I thought people would not care at all, but they did. Berliners did not give a f*ck. That is what I also love in a big metropolis, nobody is really paying attention to what you are doing or wearing, whatever we are in Berlin. 
I am pretty confident and do not want to feel any pressure from the society because I wore something different, and I think nobody should. Otherwise, we will always look like every other single person from our cities, and diversity helps us, inspires us and brings us much more in general. Feel free, enjoy wearing what you like and don't care about the look from others, in one or two years it will be okay in Switzerland. All we need to be is patient. 
Outfit:
Sunnies: Viu Eyewear
Bra: H&M
Blouse: Vintage from Emmaüs
Tote bag: Stedelijk Museum
Belt: Vintage
Jeans: Pull&Bear
Loafers: Zara
Pictures by Fortunat Lüthi