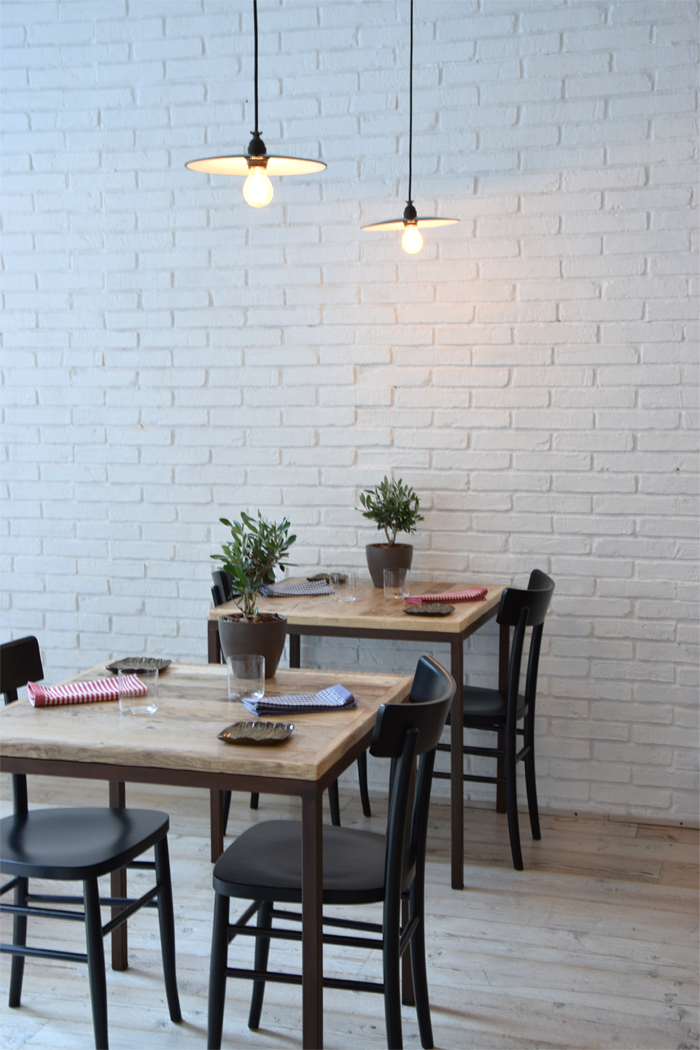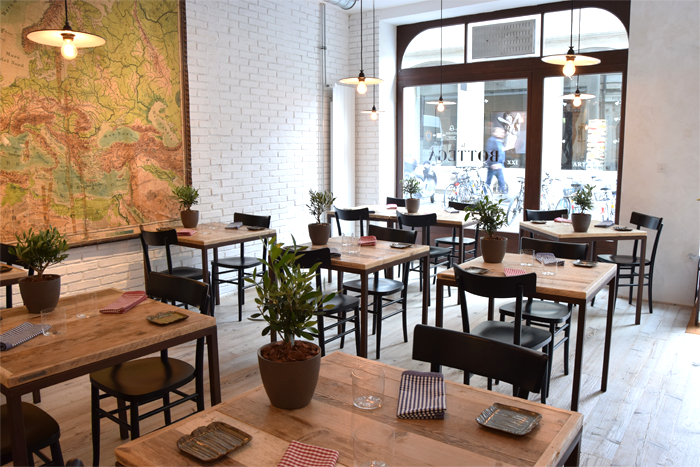 Not long ago, the old city of Geneva welcomed a new Italian restaurant, La Bottega I don't know if you have already walked in the old town, but if you haven't, it is a warm and lovely atmosphere with paving stones and their beautiful cathedral surrounded by atypical boutiques. When I first entered into the restaurant it seems to me to be in one of the big city such as New York or London. Hype and design La Bottega is the perfect place to be for any young adult who wants a good meal in a chic and trendy environment.
The choice of the lights and the tones of the restaurant remind me some industrial cool arrangement. An Italian company, Sestini e Corti, has worked on all the furniture, from wood beams to tables or vases. I especially love the big map on the white made of bricks wall, just simple as stylish. Plus, the mini olive trees on the table are just so cute and the well-chosen symbol of Italy.
Concerning the dishes, I loved my first course, which was some smashed crab enrolled by spinach with olive oil – Yummy!!! Then I chose a risotto with shrimps and zucchinis. It was good but something, in my opinion was missing. I would have wished stronger spices or herbs. For the third dish, I went for meat -I am a big carnivore! I chose some slices of calf with veggies, which for me were a little too salty – I usually don't eat very salty. The calf was incredible; it seems like it melted in my mouth, I swear that I was really good! Concerning desserts they offer a few, as I am not a dessert person I won't give my opinion on it. Another interesting thing about La Bottega, the menu varies every week!
Anyways, if you are in Geneva and looking for a good Italian restaurant in a relaxe and cosy atmosphere you might give it a shot! As it is National Day in Switzerland you might want a good meal with friends in a hype environment!