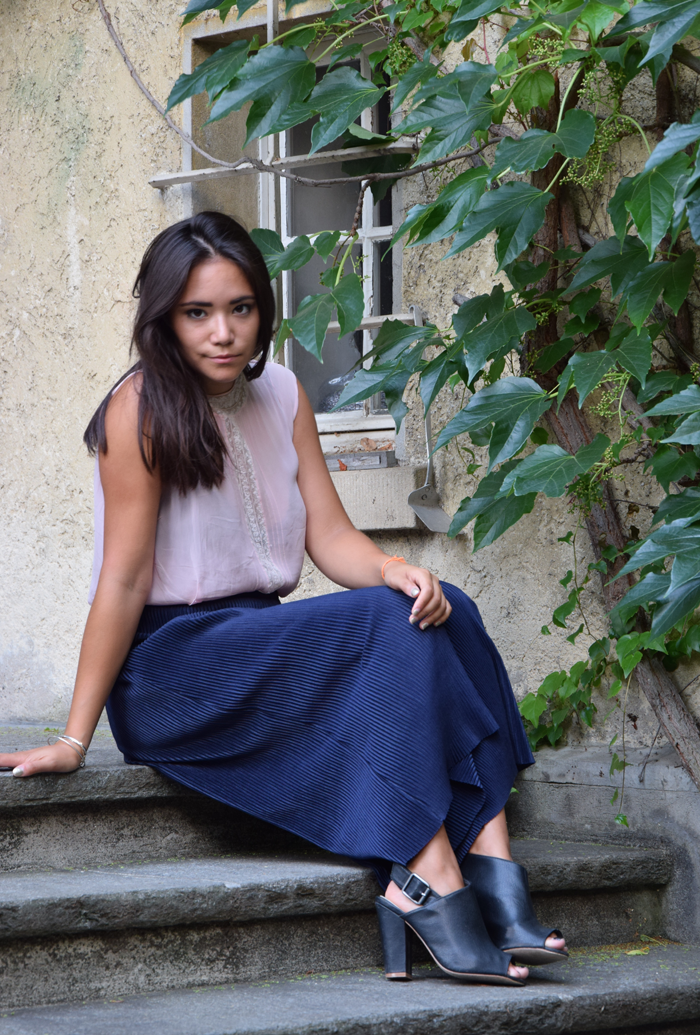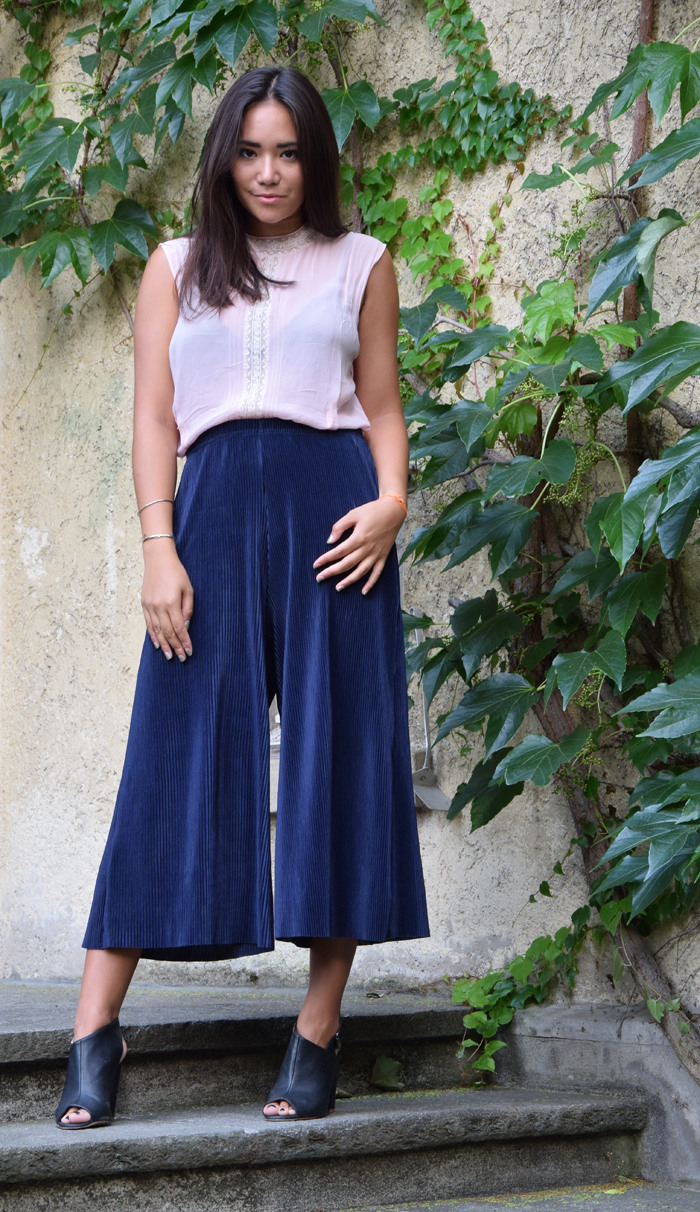 I finally share with you this so beloved blouse. I have been wearing it since I got it from my last trip to Cambridge, UK. I was simply walking by the new hipsta kinda street, Mill Road when I saw a pretty interesting and cute thrift shop. For you info, Mill Road is a lovely street full of coffee shops and old stores, just perfect. Anyways, so entering in this shop – sorry I don't remember its name, but I mean you would definitely find it easily on the road. So, this vintage boutique is like Ali Baba's Cave, small but surrounded by ancient furnitures and clothes, feel free to be excited! 
That was my story for the amazing blouse.. hihih. By the way, last week I selected a bunch of black bras, just like the one I am wearing. Bought few years ago in Urban Outfitters, I would never separate myself from it… just kidding I guess I will, but I am just deeply crazy about it! 
Concerning these shoes, I am seriously considering the fact of buying a gooooood pair of heels. I really like their design, but sadly, I always get blisters by wearing them.. I guess like most of the heels on the market. 
Outfit:
Blouse: Vintage
Bra: Urban Outfitters
Jupe-Culotte: Zara
Heels: H&M