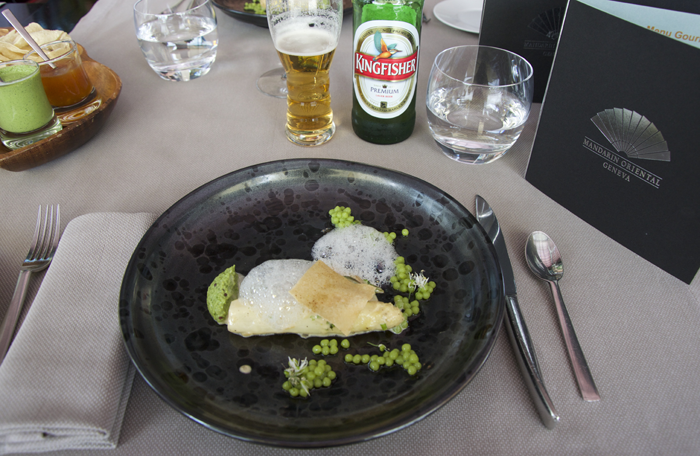 Asparagus "Sunday", asparagus' caviar, lemon mousse
Better late than never! This post has been waiting for months but is finally out! I had the immense chance to be invited at the prestigious Indian restaurant, Rasoi by Vineet, which is part of the Mandarin Oriental Hotel, for savoring a delicious and modern Indian cuisine. 
I have to confess that Indian cuisine was kind of new for me. Since last summer, I have gotten to know better and taste all traditional dishes as I was traveling around Nepal. Vineet Bhatia is a renowned Indian chef (Michelin Star since 2009 / Rated 16/20 Guide Gault Millau Switzerland) based in the UK, he welcomed us with an amazing five plates menu. His cooking includes both traditional and modern dishes, combining exquisite spicing and flavor.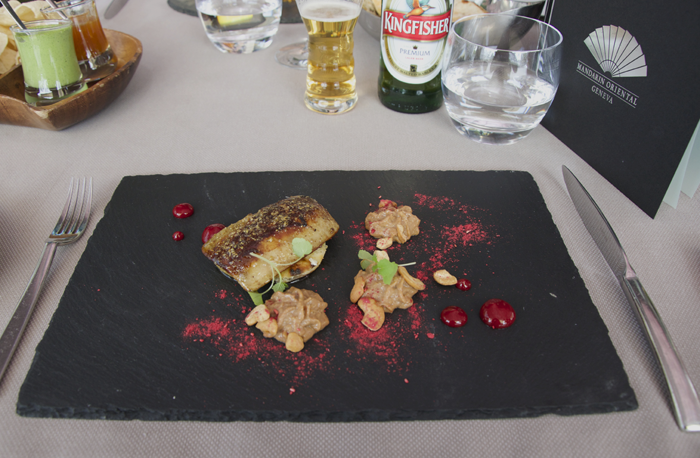 "Garam Masala" pan-seared foie gras, grape and coconut naan, fennel and foie gras' mousse,
raspberry chutney smoked cashew nut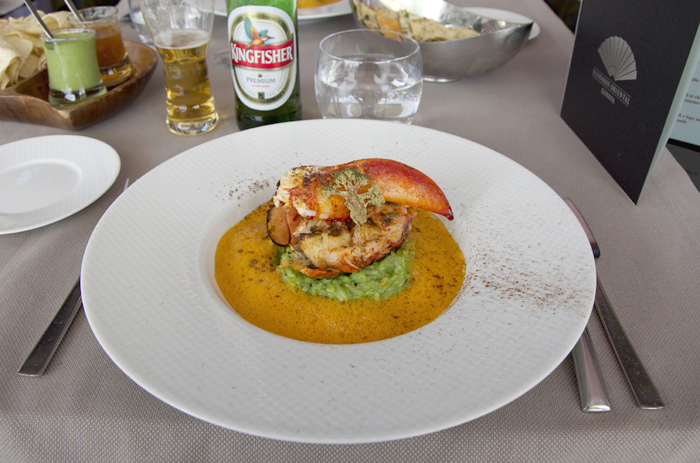 Grilled lobster (leaf of curry), broccoli risotto "Kichidi", spicy lobster juice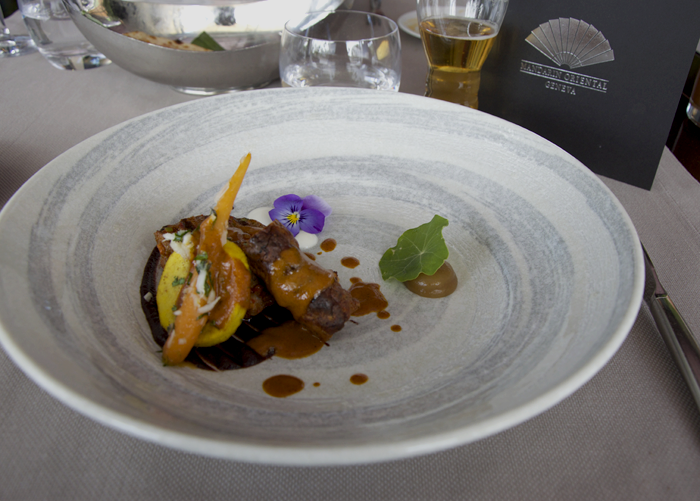 Garlic and chili chop lamb, carrots "Thoran", spicy smashed carrots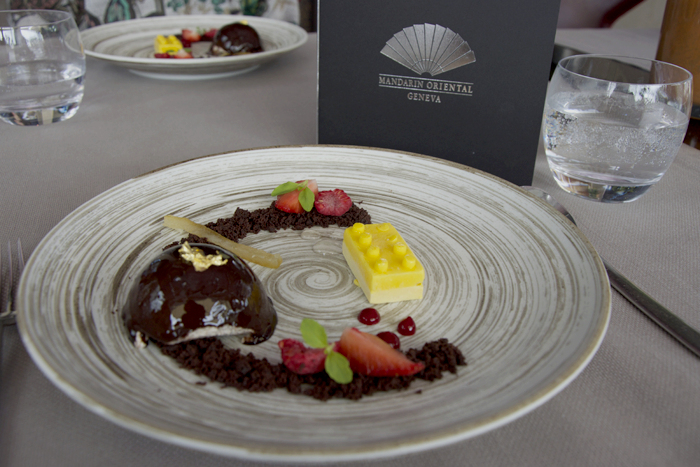 Chocolate cheesecake "Rasgulla", saffron yellow "Kulfi" lego, frozen (jelly) ginger, crystallized lemon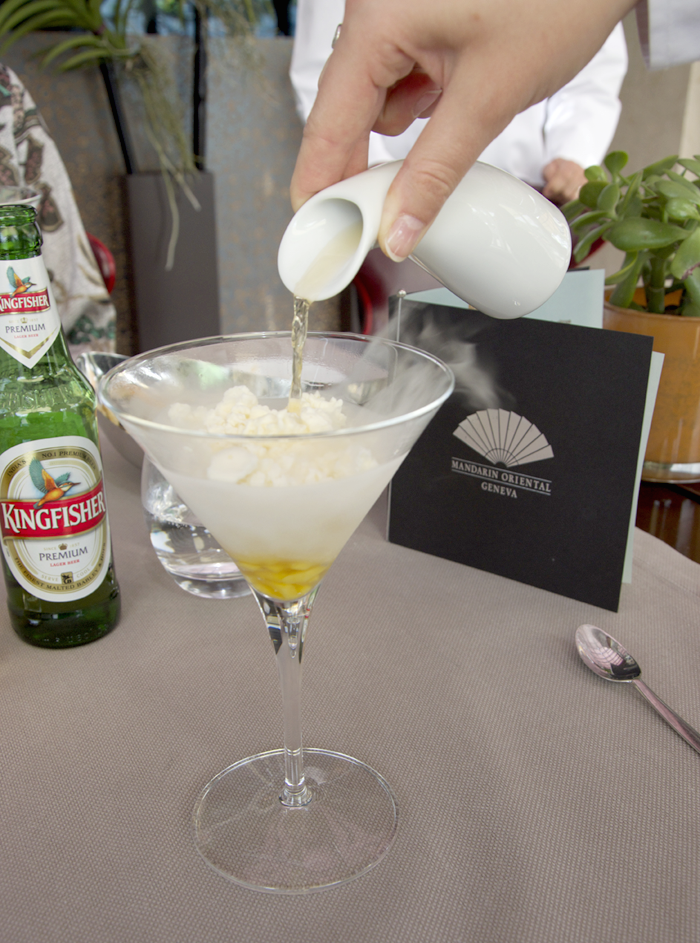 Frozen mango, Mojito basil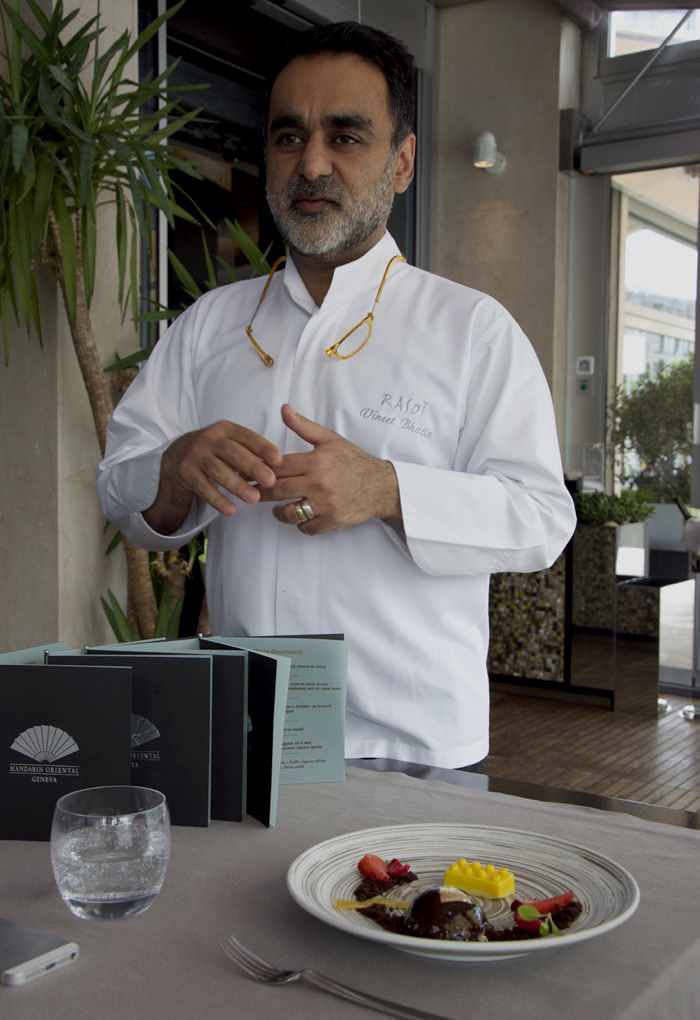 Chef Vineet