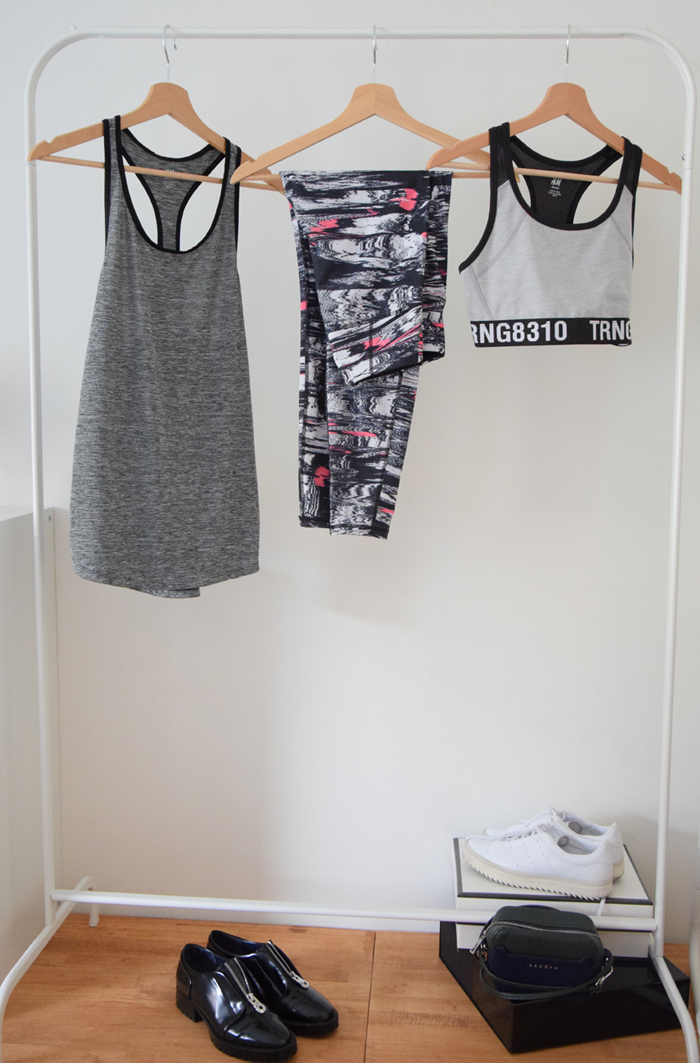 Fashion & Yoga becoming One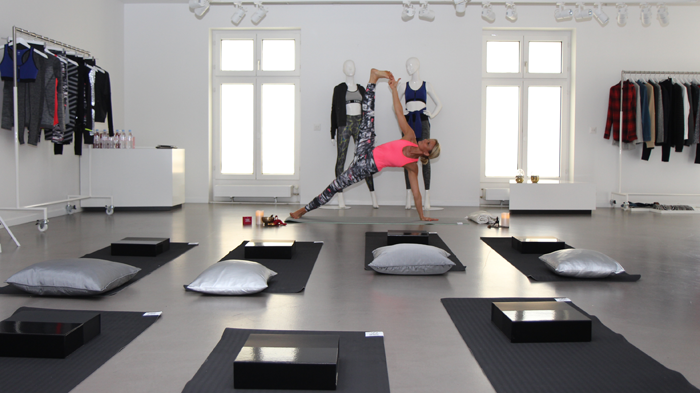 It was with a great pleasure that I received an invitation from H&M Switzerland to participate to a new event and different from what I am used to. This time, (bravoooo to H&M) it was all about combining sports and fashion. Of course as you might have noticed, doing sport is becoming something really important in our daily life. There are a bunch of articles saying that practicing an physical activity is helping us in our quotidien and our brain as well! 
As Fashion represents who we are in a certain way, it must remain when we are doing some sport. I have already quite a lot of H&M sport collection clothes and I am very happy with these. I mean, you might think that H&M sport line is not performant as a big brand specialized in sport, but I swear they are. I wear other brands, but I promise that I don't see or feel the difference.
Anyway, for the launch of their new sport collection we had the chance to practice some yoga with Luisa Rossi. For them who doesn't know her, she is a well-know stylist and fashion consulter and also a yoga teacher, in Zurich. She organises a bunch of fashion events, seminars or photoshoots, in Switzerland. More than that, she is just wonderful and so nice! It was great to talk to her and follow her yoga class!
I usually run a lot, I did some races and actually love being outside in the city or in the nature and to see the world while running. Next to that I am a yoga fan! I have first started three years ago in New York with the Bikram Yoga. This sort of yoga is no kidding, you work on 26 exercises in 90 minutes in a room with 40° C degrees. I told you no kidding ahahaah. So it is pretty intense but just amazing. Then, back in Switzerland there were less offers than in New York so I started Vinyasa and Hata Yoga. So when H&M invited me I was sooooo glad! Plus, I did choose my tenue for the class and I am very happy with it! So people let's move!
Outfit: 
H&M New Sport Collection
     Pictures credit: Mirjam Rebeca