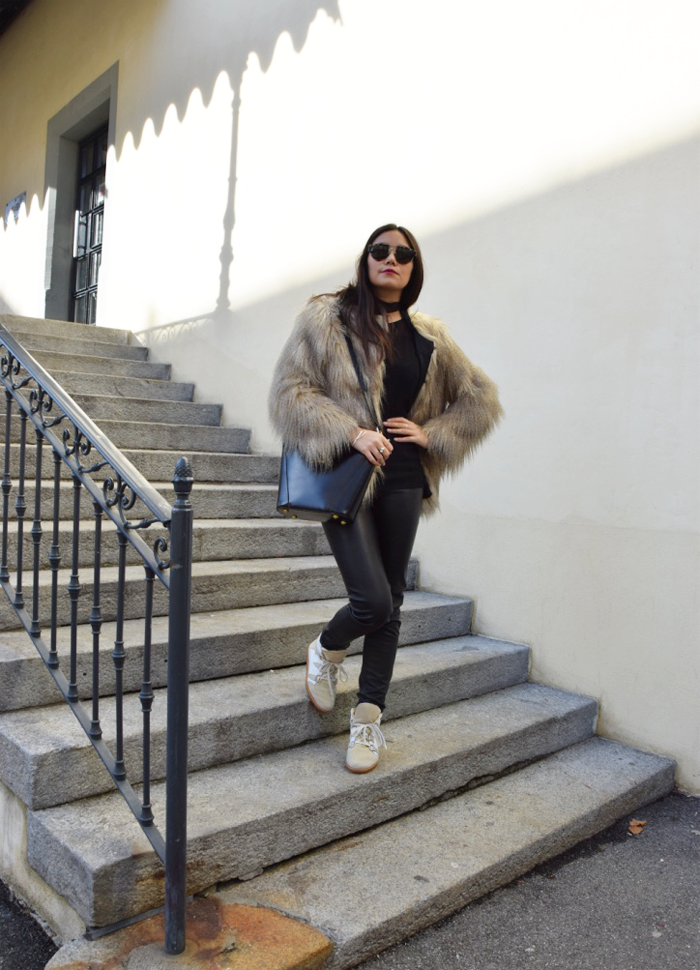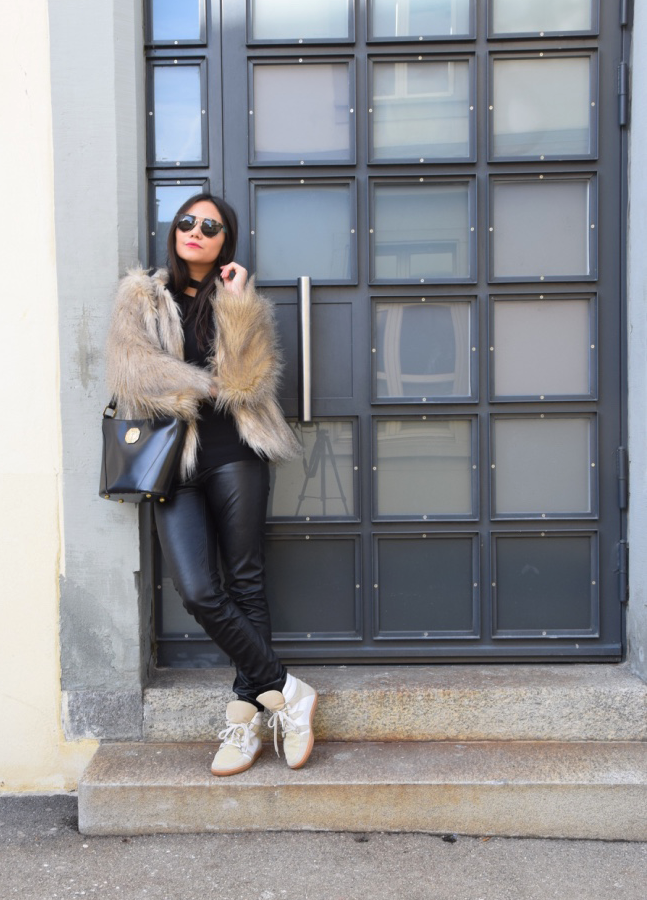 I remember me saying once that I love faux fur when it is not too fake and not trying too hard to be real. I have to confess… I love real fur, but wait, I love vintage fur coat or cape from thrift stores. I have one or two coat made out of real fur but these used to belong to my grand aunt. I love vintage and the story behind the clothes. So, I don't think I will buy some real fur in a shop, but for sure in a second-hand shop.
Concerning this outfit, the jacket comes from Zara, it is totally fake but I love wearing it. Fluffy but light enough, I like the shape of the fur when you are wearing it. Also, that one is not really warm, but regarding the crazy sunny and hot days that we have here in Switzerland in December, the jacket fits perfectly (with a real fur jacket you would die of warmth). 
Also, I am back in this fake leather leggings mood. As I wrote once, a leather leggings should be part of any women's wardrobe. It is a must to have. It fits almost any outfits and could be as casual as fancy (if I may use that word). 
Outfit:
Sunnies: RETROSUPERFUTURE
Jacket: Zara
Blouse: MinkPink
Bag: Vintage Saint Laurent
Leggings: H&M
Sneakers: Sandro