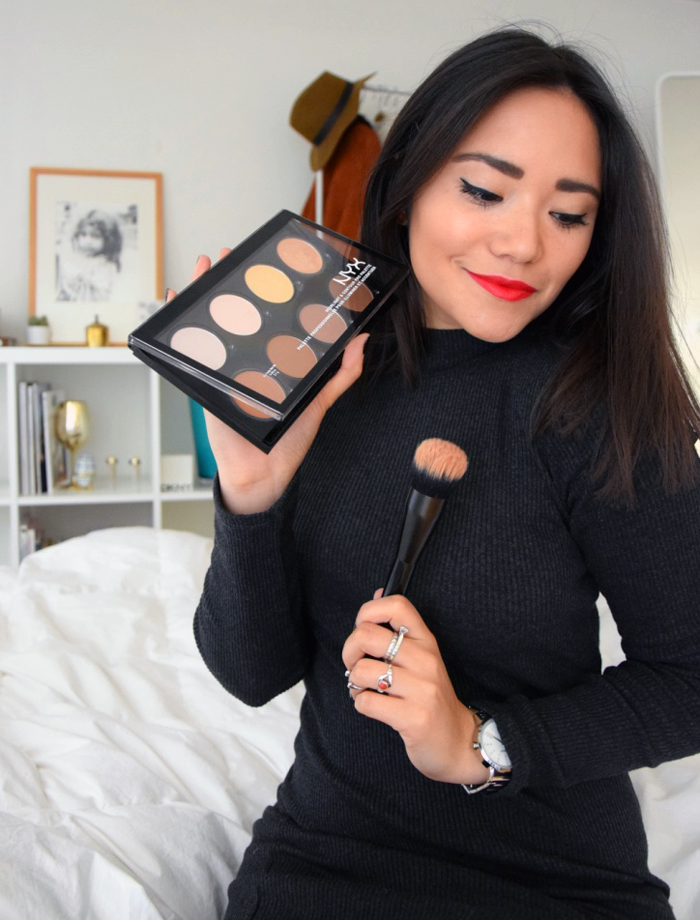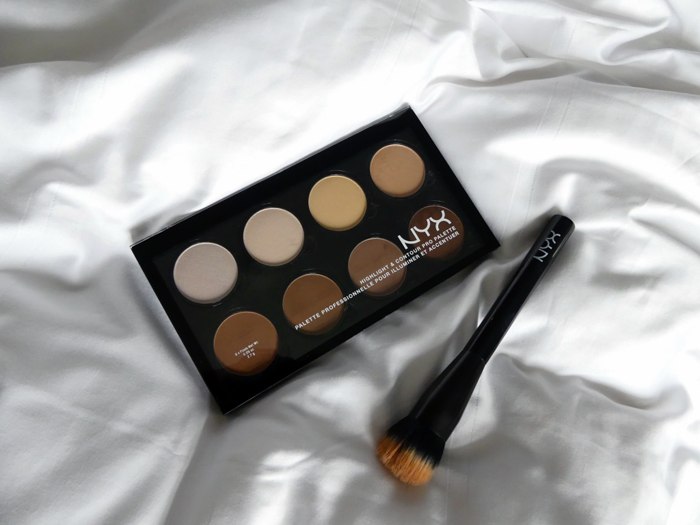 Hollalaaaa, I have never been addicted to palettes, but I have to admit that I know appreciate a good one. The tints are perfect and I guess they will fit my tan for this summer as well. I love using it for my daily contouring routine. Simple, efficient and very easy to use, the powders make a good effect on the skin. And this for the whole day, no need to re-shape your face during the day.   
Anyway, I find the palette simply wonderful and I would like, you to be able to use it as well. Every girls should have a good contouring kit, Right?! So, for the first time I decided to organize a giveaway of 5 palettes of NYC cosmetics. 
For participating it is very easy. You need to like to follow me and NYX Cosmetics on Instagram, to repost the picture of the palette with the hastag #FashionbohoxNYX and #NYXSwitzerland and to drop a comment to validate your participation. 
I will draw lots on Monday for the final 5 winners and they will be announced on Instagram ;)
Good Luck!
Makeup: NYX
Lipstick: MAC
Watch: DKNY
Nail Polish: Guerlain
Dress: Zara