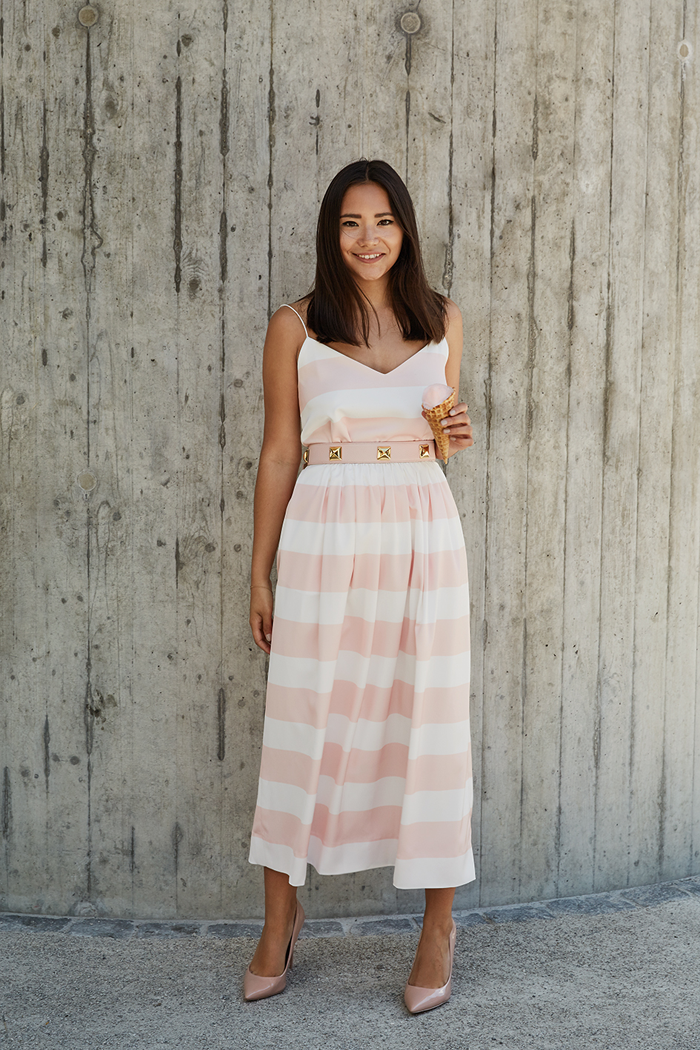 This Summer Blush with Piqyourdress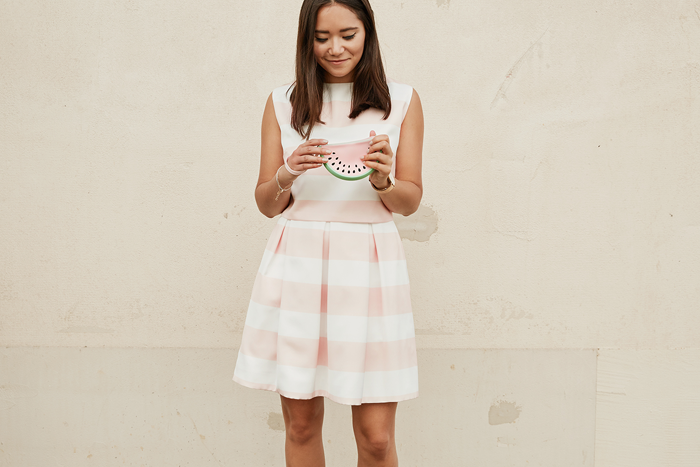 Invited to a party, a wedding, or even, getting married? Would you like to wear an elegant outfit and be able to re-wear it after the occasion? I may have found the perfect brand for you.

Piqyourdress

is a Zürcher label which designs a considerable number of beautiful pieces with perfect cuts and one-of-a-kind material. The tops and skirts from different styles fit perfectly together and could be worn separately in the everyday life. The material is so comfortable and incredibly light. Produced in Switzerland and Italy, these handmade clothing lines and accessories are delicate, truly splendid and feel like a second skin while wearing them. I was more than happy when Piqyourdress contacted me to shoot their new collection. How could I be happier?!
I knew the label and find their concept, of being able to buy one combination and re-wear it as it is, or, by mixing it with your clothes, awesome and pretty interesting for fashionistas. You can easily dress up, or take one piece and incorporate it
in
your daily style. I know… how many times, did I buy a special dress or outfit for a specific evening cocktail? Which at the end, made me spend money and not necessarily enjoy wearing the outfit afterwards. Plus, the colors are so perfect to me. I love love love the pastel pink called "blush", it is so fresh and elegant for this summer time, wedding season by the way. Also, their patterns are super-cute if I may say that.
Anyway, here are the amazing photographs shot by the talented

Angelika Annen

. I am very proud to share with you Piqyourdress new summah' collection. I love the photos, and the clothes are just perfect.  I had so much fun shooting with the team. I am not a model as you already know, but to be honest, I really enjoyed it. At first, it was quite scary. We were shooting in Zürich, in between Hadrbrücke, Puls 5 and the ZHDK, you might know the location. There were many people and tons of traffic, but I did it and I loved it. You have to forget everything surrounding yourself and relaxed. You do what you love, so don't be shy and let this awkward sensation leave your spirit. Go out of your comfort zone and you will enjoy every single moment of it!
Outfit: