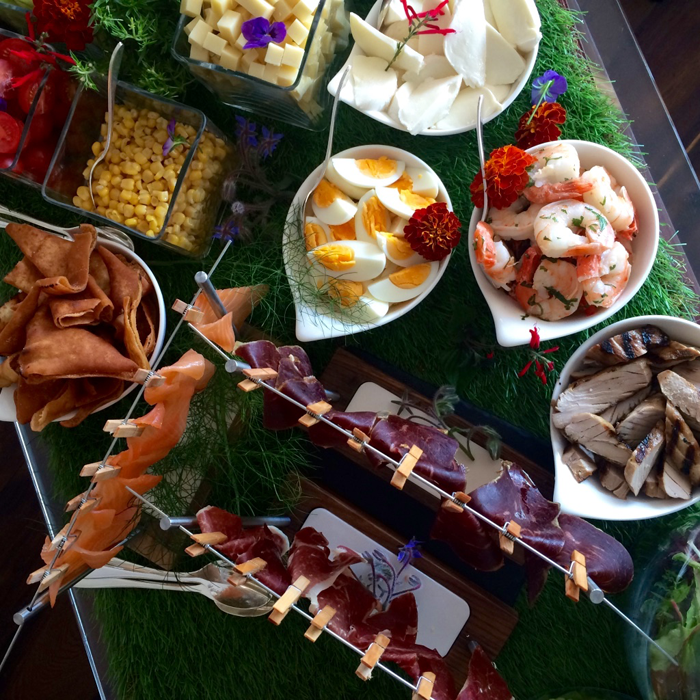 At the Kemp, the salad isn't boring at all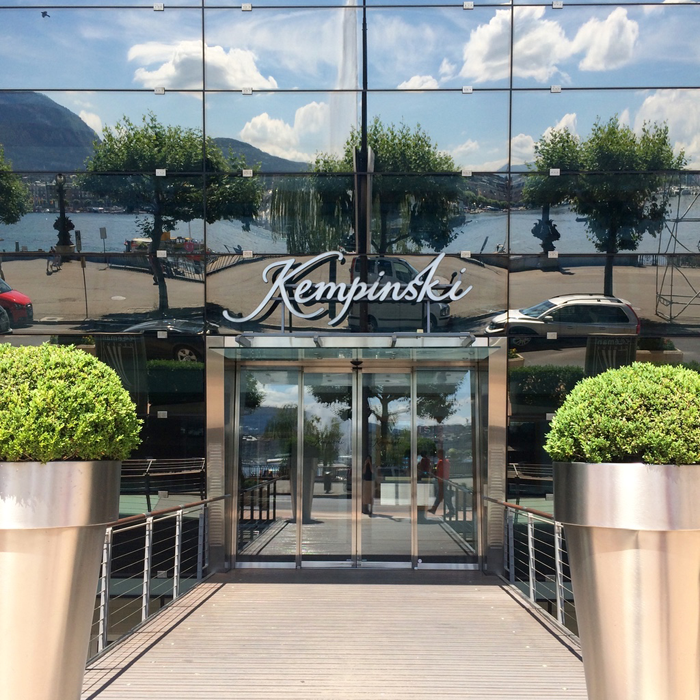 I used to always say to one of my closest friend, Naomi – with who I lived for two years in a shared flat, that salads are super duper boring. Yes, I love eating, and by eating I mean I do eat everything. I am not complicated, there is just a few aliment that I would not be eager to savour. I just had simple thoughts about salads. I always kinda find salads boring, but Naomi proved to me that they aren't. Salads can be great, just be a little bit more creative about these. And another example came to me a few weeks ago, at the Grand Hotel Kempinski Geneva. I was delightfully invited with food bloggers to discover the new salads buffet at LeGrill, one of the restaurants of the hotel. Guess what?! Once again I felt terribly stupid, salads aren't boring if you manage to make them right. 
Guess what?! Once again I felt terribly stupid, salads aren't boring if you manage to make them right. That day at LeGrill, I enjoy making and tasting my salad. We had a buffet and could choose whatever we wanted to add to our parmesan bowl. The buffet was splendid and I wanted to have everything in it. From vegetables, fruits, meat, fish, nuts, really, everything that you might find in a salad. It was perfect and so big, that I was literally full. Again, I sometimes feel that salads are not big enough for my stomach, but in reality, these are well enough. Wich apparently was not the thoughts of the Chef. Following our delicious and personal salads we enjoyed a sumptuous beef Angus burger. Yasssss.. how we felt? We were closed to the food coma, but wait not in a bad way, we just ate so much, it was so good that we couldn't stop. Yes, cause after the special salad, the amazing Angus with different potatoes, we had a dessert. Scream for ice cream. No need to, we had a large plate with exotic and classic sorbets and of course the same plate full of toppings. Toppings such as liquid chocolate, white and black chocolate chip, cookies, crème Anglaise, M&M's, and fruits of course – we are eating healthy, remember? ;) 
Geneva Lake Festival has just started and it looks amazing! If you want a simple and delighted meal just stop by LeGrill at the Kempinski, you won't regret it :D. Oh, and by the way, the Grand Hotel Kempinski just launched a Hotel Business and Lifestyle magazine which is amazing!