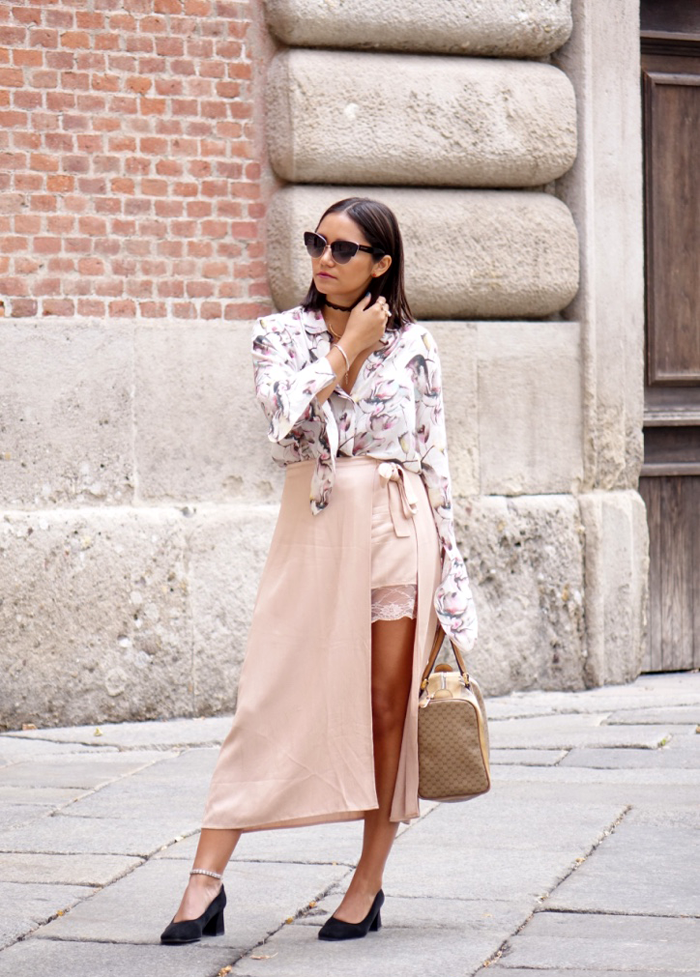 Experience with Diesel Black Gold at Milan FashionWeek
Okay, so the fashion month still gets one week to go and I can assure you that it is pretty insane. I haven't seen or been everywhere but going to shows just takes your adrenaline to the next level. All the catwalks are happening in different areas of the city (center). So no need to tell you how stressful it is to get on time from one show to the other. Actually, you don't need to be on time, because Milan Fashion Week tolerates about 30′ to 45′ delay for each show. I mean when you think of it, it is not such a long time, everyone needs to get photographed by paparazzi and photographers when they arrive at a show. Street style during fashion week is a big thing, so you better be cool and express your style to maybe featured in magazines.
Diesel Black Gold Ready To Wear was my first show in Milan and it was beautiful. You might expect some black and leather outfits, but no way for the upcoming spring and summer 2017. Most of the time, guests or VIP are dressed up in the brand current collection. It was not my case ;), but my outfit stood out from the crowd. Mostly, everyone wore a black on black outfit. I wore a blush outfit, which actually matched the invitation of the show. Anyway, the show took place in an industrial hangar, where trains from Trenitalia are I guess storage. 
The show included top guest stars, such Anna Dello Russo, Chiara Biasi and Valentina Ferragni. It was exciting to see and meet all the different bloggers and fashion editors that I follow.
The collection was stunning, offering only ensembles of four distinct color: blush, white, black and khaki. The collection was mostly made out of floaty skirts and dresses, crop-top pieces. All models were wearing high lace-up ranger boots following the color or the outfit. If not, they wore low ballerina, closer to the idea of ballet pumps. The music and atmosphere were electrifying, but to contrast, the looks remain very soft and glamorous. A youth styled collection with crazy twists. I loved it! Loved the adrenaline before the show, the show, the insane queue of personal drivers and amazing Fashion in general!
Outfit:
Sunnies: Dolce&Gabbana
Blouse: Underprotection
Skirt: Zara
Bag: Vintage Gucci
Pumps: Stuart Weitzman