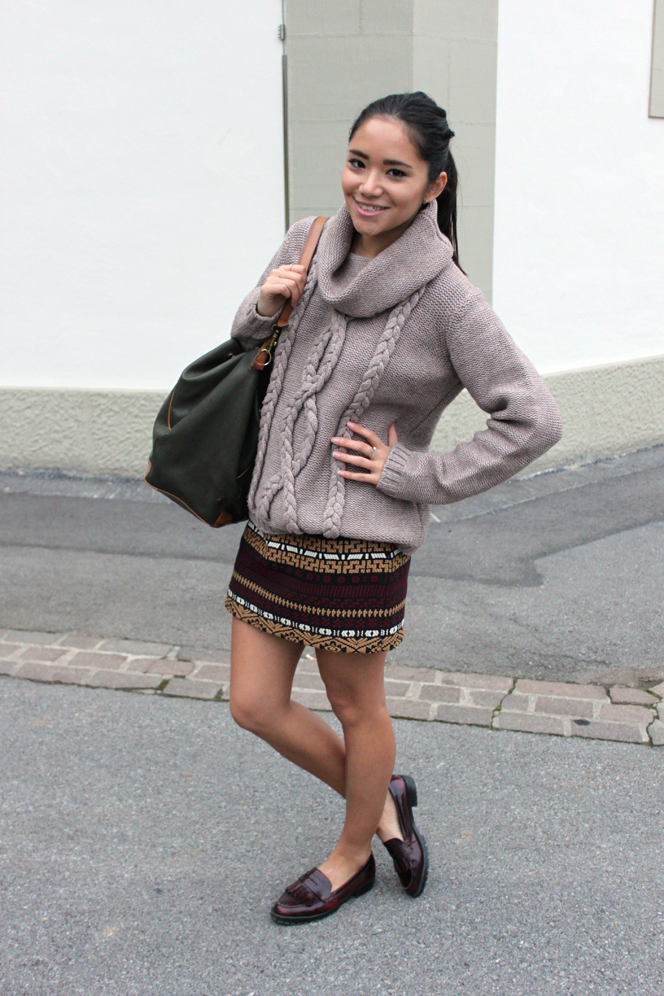 I have been searching for a nice Turtleneck to wear, and guess what?! It has been for ages in my wardrobe but I totally forgot it! The turtleneck was bought in Manoukian a french store, where they sell different brands just like this knitwear from AkacEcou. I know we're in December now, but actually I needed to wear a skirt!
Plus, I usually never do my hair like that, no ponytail nothing, but I guess, sometimes you need some changes, right? So, I've decided that I'll change my hair more often in the near future. :)
Enjoy and wish you all a wonderful day!
Outfit:
Turtleneck: AkacEcou from Manoukian
Skirt: Zara
Leather Jacket (very old but beloved): Zara
Mocassins: Zara
Bag: Vintage Sylvain Lefebre
Watch: Daniel Wellington