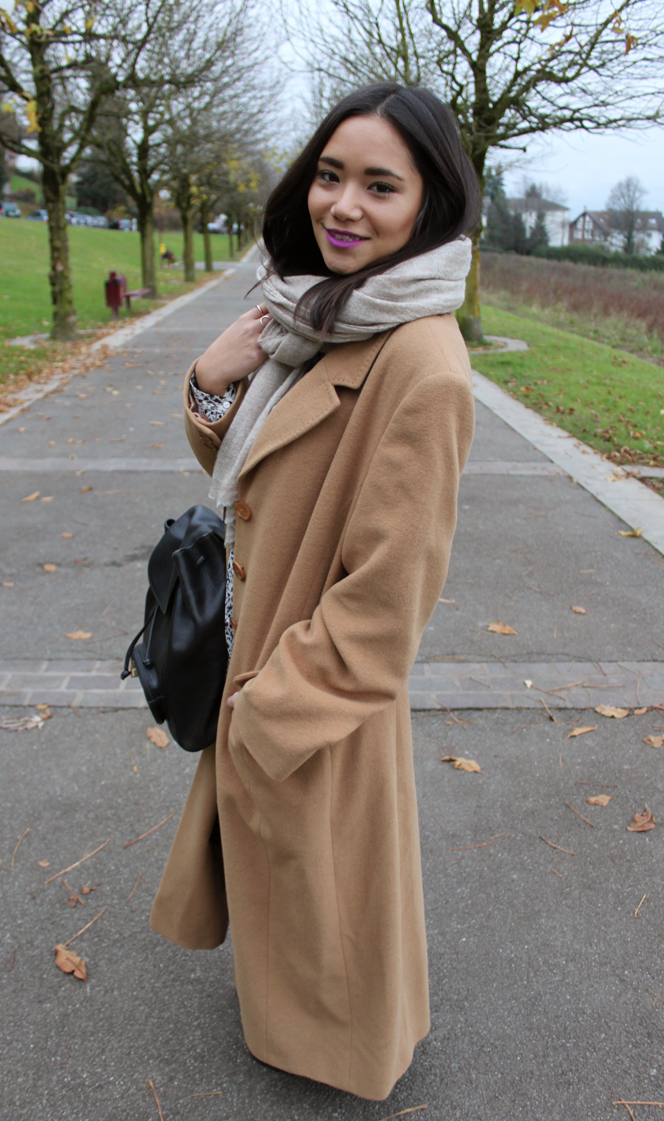 Camel Coat equal Must-Have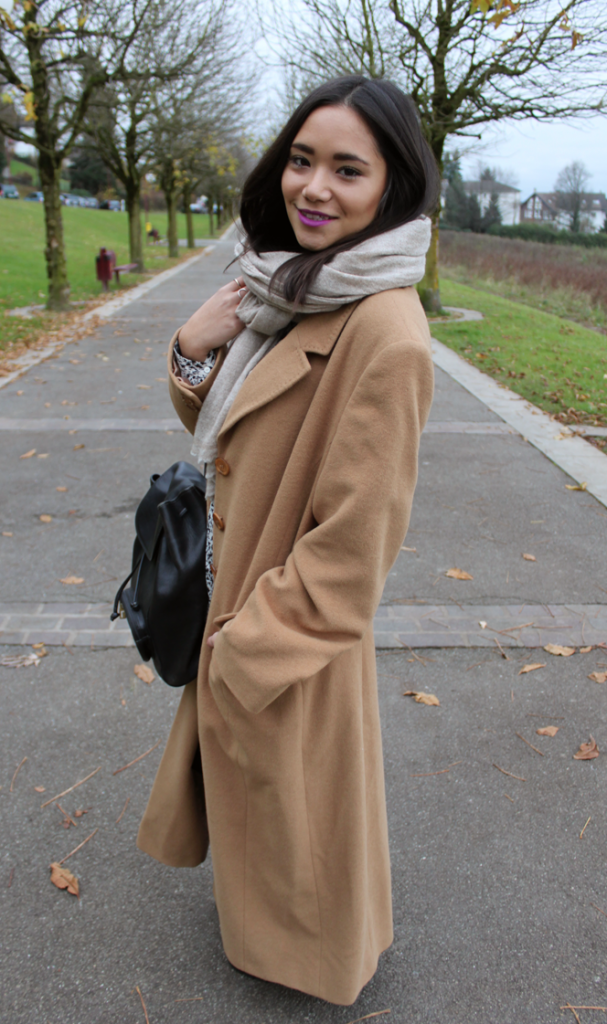 Feeling pretty warm in my wooly textured and camel coat from KalikoUK. I could not dream about any better one! As long as how tall I am…iihihih, very soft and camel, this one is definitely my FAV of this winter! By the way winter is coming, so keep yourself warm in layers under a long and beautiful camel coat. This is one of the must-have of the season! I could not picture myself without it! I love the cut and its length, even if I'm short ahahah.
In addition to my coat, my new favorite backpack is that vintage Lancel. Oh lalalalaaa… Totally in fond of it! Chic and pretty edgy/grunge at the same time, the bag is perfect! The only "one strap" idea is grandiose! It creates a different dynamic of the backpack! Looooove it! Moreover, the backpack matches perfectly my Jil Sander booties!
Plus, about my make-up, I chose some purple Mac lipstick, in order to differentiate more easily with the camel color. I think that this purple lipstick brings way more contrast to the outfit.
Enjoy guys and have you all a wonderful day! :)
Outfit:
Coat: KalikoUK
Scarf: From Kathmandu
Shirt: H&M
Jeans: CheapMonday
Bag: Vintage Lancel
Boots: Jil Sander
Round Ring: Avinasjewlery