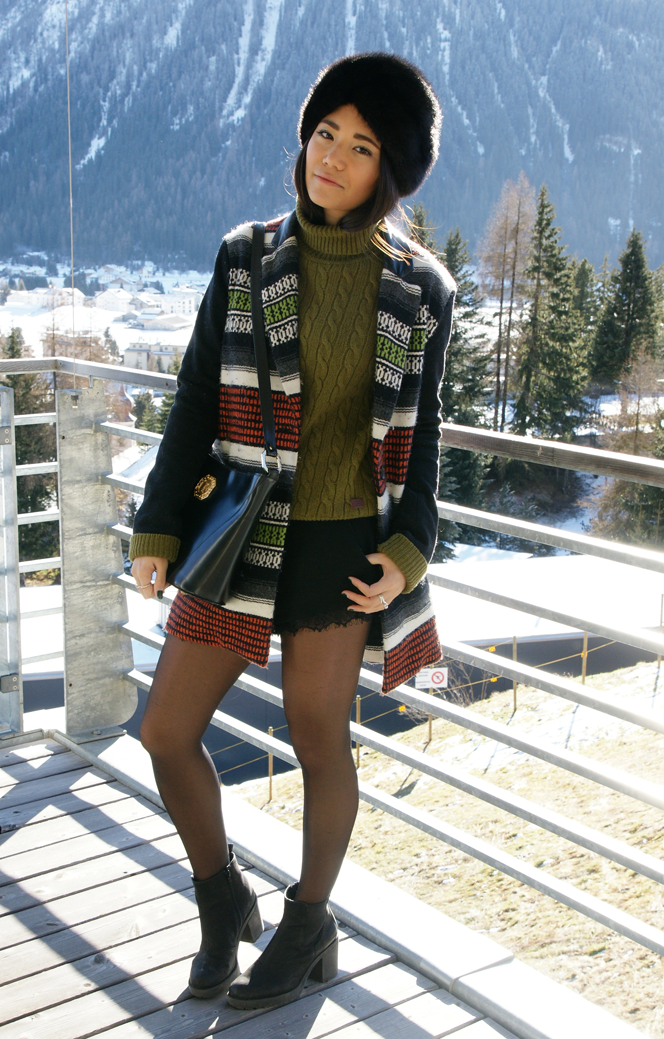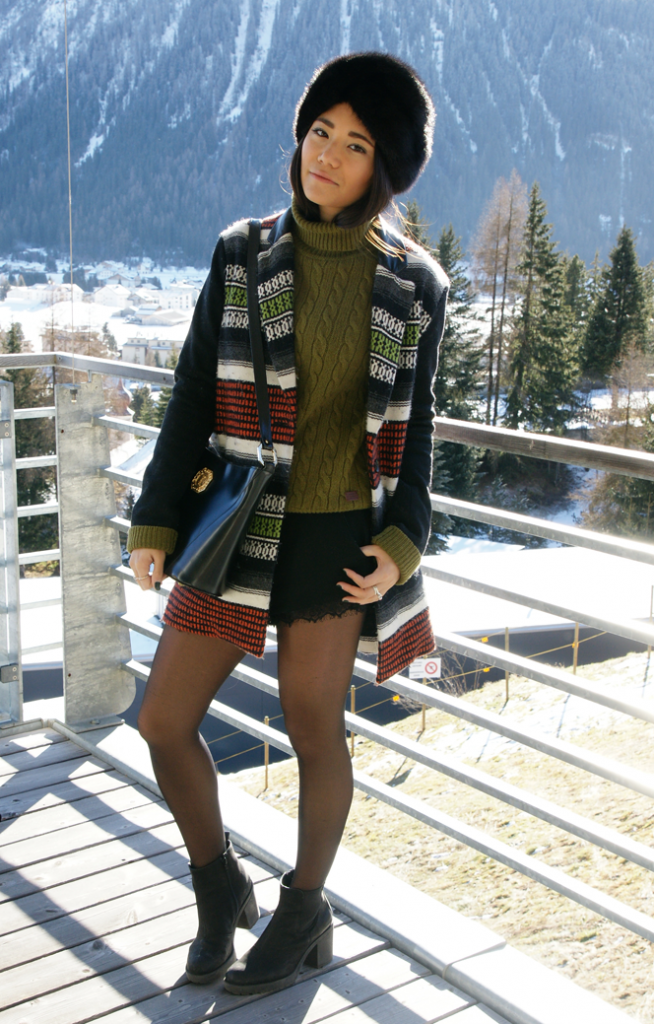 Toque toque toque, here I present you one my FAV outfit of this late December. Last week-end, Fortunat and I went to Davos for spending our Christmas together. It was simply wonderful, a little bit of snow, not too cold and sunny as well, which allowed me to wear this lace short with tights.
As a Winter look I had to wear my vintage mink toque.
Very soft and pretty that one add some chicness to my outfit, in order to
contrast the rock'n roll booties. Plus, those kinds of coat are even more
elegant with large and wooly turtlenecks.
 I totally fell in love with the green and
powerful color of this turtleneck. Very chic and so comfy, I can easily wear it
in any types of situation. The turtleneck is one of the must-have for this
winter season as well.
Enjoy your holidays xx!
Outfit:
Toque: Vintage One