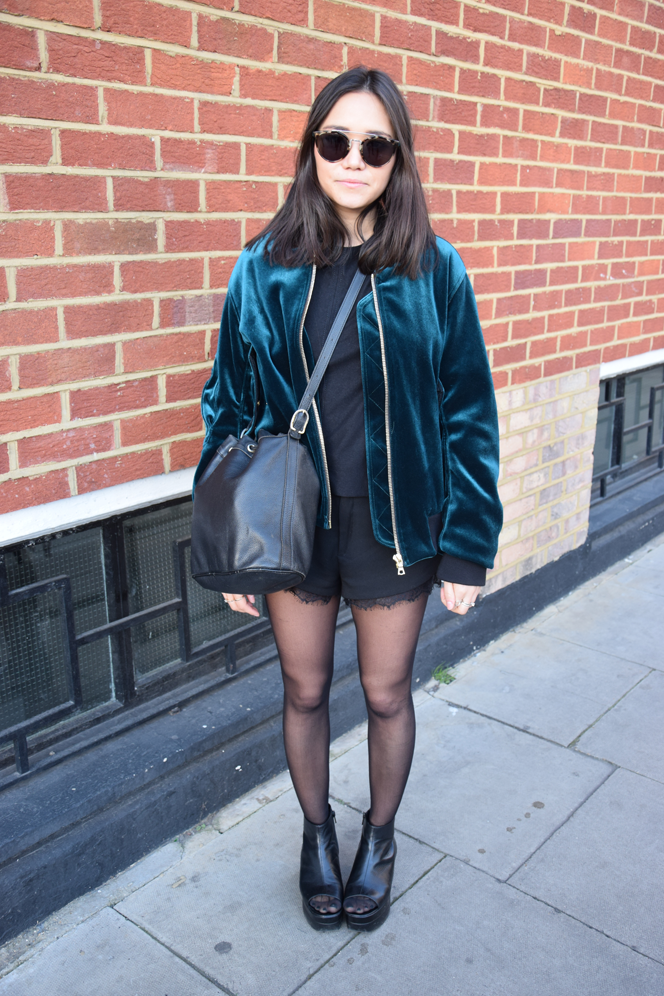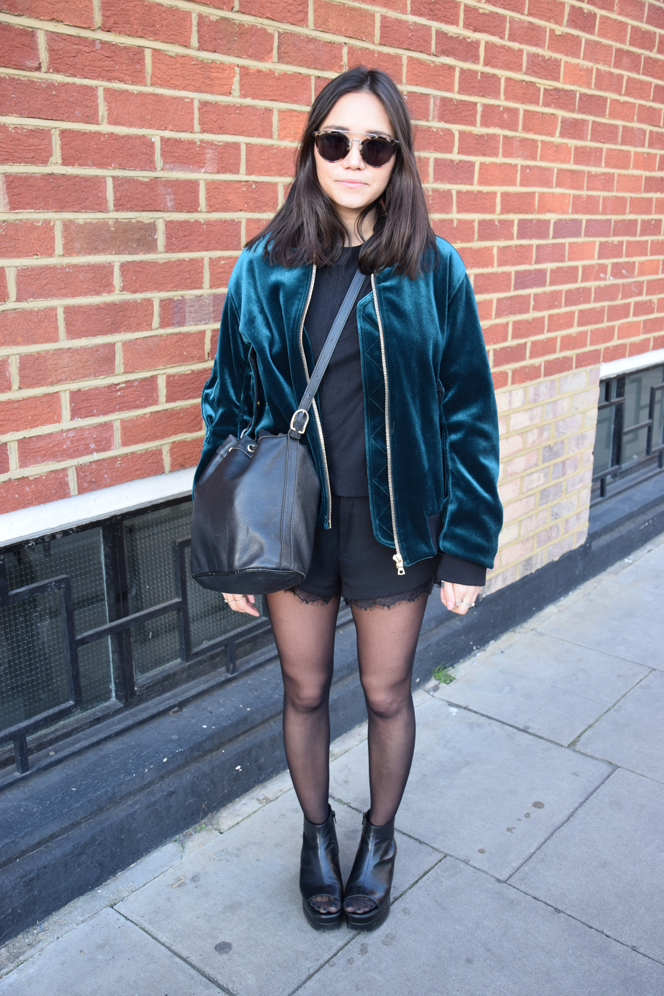 Velvet power! It is okay to wear a velvet jacket even during spring time! A short article for sharing my endless fondness to this vest!
Deep deep in love with this bomber jacket, since I got it! The velvet and its color just make it so special! A funny thing about it, is that most people who complimented it were boys!
Anyways, love it, and you will discover more looks combined with it!
Outfit:
Sunnies: Retrosuperfuture
Bomber: Sandro
Sweat: Mango
Short: Zara
Booties: Vagabond
Bag: Vintage Longchamp