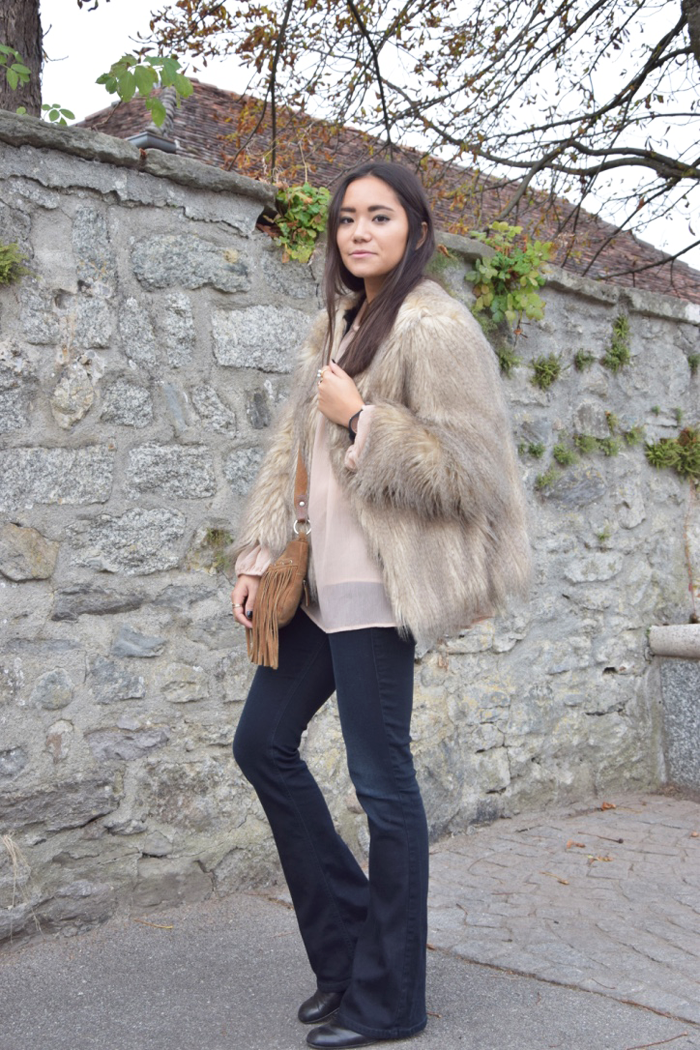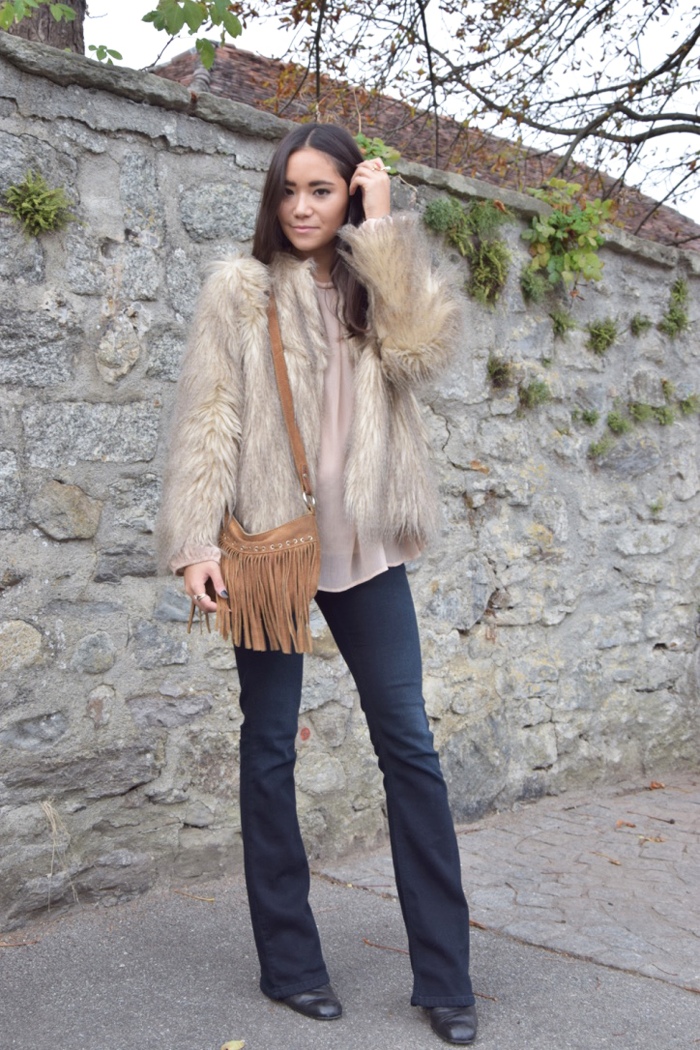 Flared jeans, fringed bag and faux fur are synonymous to retro vibes. What do you think about those flared trousers? A bunch of my friends think it's from an old school style and that nobody should go back to this trend. I personally love it! I used to wear these "patte d'éléphant" as we call them in french, because the trousers have the same form as elephants feet. I like how they highlight your silhouette and shapes. 
I got inspiration from the seventies for this look, I mean it is kind of an hippie one but still staying quite sophisticated. The bag is a very old one that I purchased in London, at the Nothing Hill flea market 5 years ago. I cannot get rid of it, I just love it! You can never go wrong with fringed bags! 
I am wearing my new glitter Ice watch as well. The watch doesn't really fit to the rest of the look, but when you think about colors it fits(the cadran and the blouse have pretty much the same color)! I have to admit that I never thought I would wear one watch away from the classic style that I am used to, but actually, I am deeply in fond of it! I like all kind of pink and shiny accessories, even if most of them are more gadgets than wearable, but I love this watch! Even if it isn't really a retro one, I have been wearing it since the day I got it!
Outfit:
Vest: Zara
Blouse: H&M
Watch: Ice-watch (Ice Glitter)
Jeans: Diesel
Bag: Vintage one
Boots: Robert Clergerie